There are so many games out there to play. From traditional games like solitaire and monopoly to casino games like blackjack and poker. then there are the free money online games that allow you to earn whilst having fun and also games that urge you to choose personas of your choice – the list is endless! That is why online role-playing games are different from regular games. In many conventional games, you need to choose an already established character who has his own preferences and abilities. However, in role-playing games. you are not only free to choose personas but you are also free to build the figure as you like.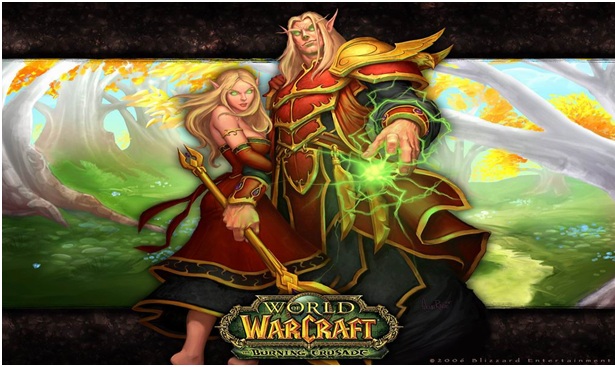 One line sentence for my fellow readers,
"Online role-playing games have a deep effect on your character!!!"
Yes, that is right; there are many benefits one can gain from an online role-playing game. Here in this post, I will disclose these effects. I don't want you to start playing such games but I want to convey some vital information which I believe needs to be delivered.
So, without any further ado, let' get you started,
There are many pieces of research that show that massively multiplayer online role-playing games (MMORPGs) can affect the gamer negatively and positively as well.
Let's dive deep and see what are these effects and try to speculate how you can use them in your real life to attain success,
When you adapt to a New Persona
Selecting a new persona is a benchmark in the realm of online role-playing games. There are pros and cons in selecting and deciding game character's personas. You can be isolated and lose your own personal image or you might excel in your decision-making process. Yes, there are many pieces of research which claim improvement in the decision making of the person.
When you select a persona in an MMORPG, there are many facets you think, and when you think all these facets, you groom yourself for better decision making in your life. But before you proceed, understand this, overplaying any game never makes you better in any way, instead it will make you obsessive and isolated. So, beware of that!!!
How Gaming Can Affect Your Relationship
Ok, let's be honest here, think of your boyfriend, or girlfriend playing MMORPGs like Runescape or War of Warcraft, what will be your reaction? I know the answer but let the answer be a little researched backed, the students of Brigham Young University found that over 75% of people who are involved with partners playing MMORPGs wants them to spend less time in the game.
That is natural as well. However, nothing is lost here. There is another theory which suggests that playing RPGs strengthen the relationship of 76% of players. This is something you must look forward to.
Some Addictive Effects For you to Ponder
MMORPGs like other games can be highly addictive as well. All successful players spend a plethora of time to build their profile. Spending more time makes you stay in the game for longer as these games always have some schemes to make you stop quitting the game. So, when you get started with MMORPGs, remember that you are only here for some fun and this is not a real world.
Pure Benefits of MMORPGs like Runescape & War of Warcraft.
It will help you attaining spatial reasoning skills. You can also practice social skills by interacting with other people in the game. You will also generate empathy for other people of different personas and characters. Critical thinking skills will also increase when you strategies your character to win certain events. Another way to increase your chances to win game events and other PVP-related events is to use high-quality keyboards. You can check out this roundup to choose among this year's best keyboards. These are responsive and equipped with extra keys to put you ahead in the game. Just like how MMORPG games help shape your character, these keyboards help you grow as a gamer.
In a nutshell, there are ample of benefits which we often overlook while analyzing after game-effects. My only motive here is to generate awareness that games can also help you grow as a person. I hope you agree with me on these points. I know you might have your own critical views over this, so please feel free to share them via comments. Adios for now fellas!!!
Author Bio
The article is contributed by Elle Lucas, who is associated with Piegp as an editor. Piegp is the top trusted brand for runescape gold. She enjoys creating, uncovering and disseminating new and interesting perspectives on gaming experience, runescape games, and gold selling techniques.