The task of order fulfilment might be time-consuming but forms the backbone of any eCommerce business. In today's world, customers are making buying decisions that change rapidly within seconds. They no longer want to wait for weeks or days to receive their products. Put differently, there is no room for late services or mistakes. Therefore, smart entrepreneurs are realizing the importance of order fulfilment and taking prudent steps towards utilising the benefits of the latest eCommerce fulfilment software.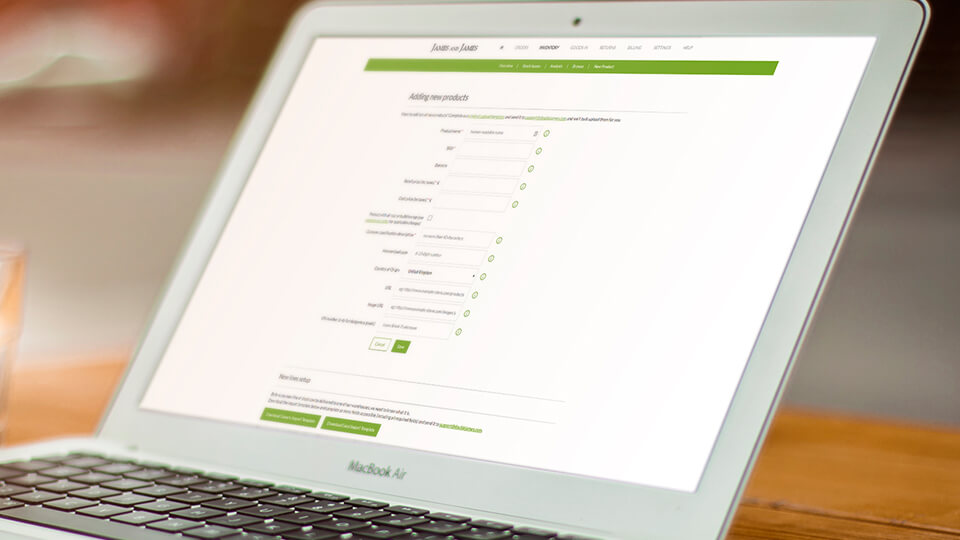 The process of order fulfilment is no longer untouched by the wave of automation. It has been transformed into a simplified and accurate task with reduced manual work in key areas. Moreover, the customer reviews of any business are significantly influenced by the fulfilment of products, which is why companies must use eCommerce Shipping software for the best results.
But to choose a particular software, it is crucial to understand the process of order fulfilment for any eCommerce Business.
How does order fulfilment take place?
Order fulfilment starts right from the time a customer makes a purchase on your website, or you receive an order on your eCommerce store. The chain of events that follow are:
A confirmation of the order is sent to the customer.
The order is sent to the warehouse manually through a paper or a management system.
The product in the order is then picked from the shelf and packed safely.
After being packed and prepared for shipping, the order is shipped.
The customer is notified once the order is shipped via any courier partner.
Order reaches the local courier office of the customer's location and is taken out for delivery.
Ultimately, the order is delivered at the customer's doorstep.
Apart from the quality of products, customers judge a company's performance by order fulfilment. Therefore, a perfect order must be on time, undamaged and complete with the relevant paperwork. Although companies continuously strive for an ideal order fulfilment, they have to undergo a lot of challenges before the product arrives at a customer's doorstep.
Having said that, logistics planning is one of the most crucial factors that companies must prepare in advance. An eCommerce shipping software plays a significant role in helping companies achieve that perfect order experience they desire for their customers. Here are a couple of factors that you must look for while choosing a fulfilment software :
What to look for in an eCommerce fulfilment software?
New Order creation: An eCommerce fulfilment software must be able to help you create new orders that will be ready to ship in seconds.
Edit existing orders: Editing order details such as customer's phone numbers, weight, and dimensions etc. is one of the biggest bottlenecks when it comes to shipping orders. An automation software must allow the business to make changes to their shipments.
Inventory management: Managing inventory is also a crucial task, which is why it must be facilitated in a shipping automation tool.
Return Order management: Every business aims at reducing their return orders, that can help them increase their profitability and understand the reason behind such parcels.
Integration with eCommerce marketplaces or stores: Your eCommerce store is where you sell your products while your fulfilment software is where you ship your orders. The inclusion of the former to your fulfilment software can help you save a lot of time in creating and delivering orders on time.
View reports: Analytics and reports can help you understand your shortcomings and lay a roadmap for the growth of your business.
Email notifications: Tracking and notifications must be enabled for both the customer's and seller's end. It is, therefore, the primary qualities of an ideal shipping software.
Bulk Order processing: Businesses receive a good volume of orders every day which is why they would want to process it all at once instead of adding them one by one. An automation tool must cater to these needs.
Inventory Alerts: Inventory alerts help a business never run out of inventory. Your order fulfilment software must send you regular prompts so that you keep a check on your inventory levels at all times.
Choice of courier partners: Choice of courier partners facilitates a business in comparing the best logistics partner concerning cost and reputation for their business and make an informed decision regarding the same. A quintessential eCommerce tool must address these needs.
Quality Customer experience: An order fulfilment tool acts as the spine for your business, and must align their interests with your company on providing a satisfactory experience to your customer.
The quality of eCommerce fulfilment is one of the critical factors that distinguish successful eCommerce businesses from others. Most successful businesses have a proper shipping strategy aligned with their order fulfilment process that helps them act accordingly.
eCommerce shipping software has now become elementary to businesses who want to surpass the market competition and carve a niche for themselves in the market. eCommerce Shipping/Fulfillment Software like Shiprocket are enabling all order fulfilment requirements for business and helping them focus on innovation and growth. It integrates well with your existing business and simplifies the time taking job of delivery parcels and providing superior customer experience. They are thus, paving the way for better decision making for businesses and maximization of customer satisfaction.