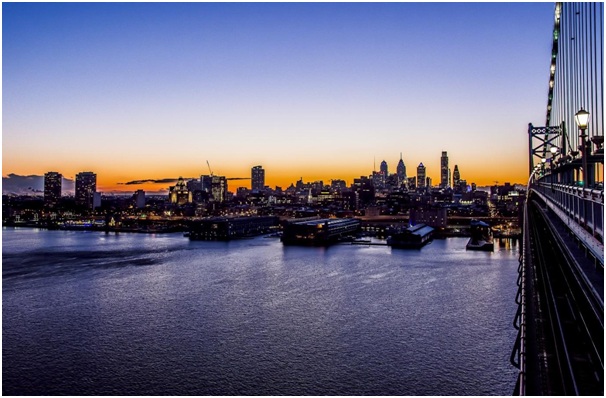 When you think of great tourist cities in America, names like New York, Chicago, Washington DC, and Los Angeles instantly come to mind. But did you know that Philadelphia is one of the top tourist destinations in the US?
The rich history of the largest city in Pennsylvania offers something for everyone, and its lively culture makes it a hot spot for travelers. If you're planning a trip to Philadelphia, there are a few important places to visit and include in your itinerary.
Liberty Bell
According to visitphilly.com, the Liberty Bell is the essential place to visit in Philly. It is a symbol for abolitionists, suffragists, and freedom-lovers everywhere. It's also free to visit throughout the year and doesn't require tickets to see it in person. Take a selfie with the Bell and learn fun facts from one of the docents.
Take a Tour of Independence Hall
Visit Independence Hall to get a firsthand look at the location where the Declaration of Independence was signed and where the US Constitution came into existence. Free, guided tours are available throughout the year, where visitors can view the rooms where 56 men defied the King of England in 1776. Both children and adults can learn more about the rich history of the US and also view the stunning architecture of the building.
Philadelphia Museum of Art
Home to modern and abstract art, the Philadelphia Museum of Art offers various galleries to explore. It's also a great place to view live art performances where dance, theatre, and music are celebrated. Hands-on activities are also available for children with art-making workshops, chef demos, and yoga. Many people also visit this establishment to attend live talks that are hosted by scholars, artists, and Philly creatives.
Eastern State Penitentiary
As a former American prison, the Eastern State Penitentiary was once one of the most famous prisons in the world. Visitors can view the crumbling cellblock that is still present and tour the spooky remains where empty guard towers now stand. Some of the most notorious criminals were held at the prison, including Al Capone and "Slick Willie" Sutton.
The Reading Terminal
The Reading Terminal is a must-see and is one of the largest urban markets in the U.S. Visitors can find a variety of handcrafted goods and local eats. Farm-fresh produce, ethnic foods, and even cheesesteaks are available to ensure tourists and locals can indulge in flavorful cuisine. Over 75 vendors are present, which makes for a sensational blend of various smells and flavors.
Schuylkill River Trail
Those who want to spend time in the great outdoors can visit Schuylkill River Trail, where many people come to jog or bike. It's known as a 26.5-mile urban park that is situated along the Schuylkill River. While spending time in the location, visitors can get a glimpse of many historic bridges that are located nearby, as well as public art that is on display. When visiting the city during the summer season, it's the perfect place to see an outdoor movie or participate in a kayak tour. Yoga is also hosted in the park during the day.
Knowing all that Philadelphia has to offer can make it easier to plan a trip to the city and include some of the top activities that are available. By exploring the top museums and attractions, it can be easy to have a greater appreciation of the destination.
Where To Stay
If you're looking for a historic hotel to match your trip, there are a few that come to mind. The Unbound Collections The Bellevue Hotel is a living landmark in downtown Philadelphia. With a history steeped in the Gilded Age and an elegant atmosphere to match, it's an obvious choice. For something even older, the Morris House Hotel was built in 1787 and is a National Historic Landmark. This hotel offers the coziness of a bed and breakfast with a location right in the heart of the city.