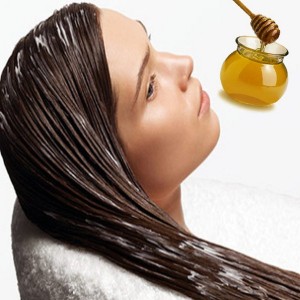 There is more to beautiful-looking hair than just styling. Rough-dry hair, split ends, hair fall, and greasy hair, are all signs of damaged hair. All those chemically concentrated hair gels and sprays you have been using might temporarily create the illusion of silky-smooth hair, but it is not long before your mane takes the brunt of it. It pays to turn to natural products when caring for your hair. They are cheap, safe, environmental-friendly and do a world of good to your hair. Here are 4 easy natural products you can make on your own.
Shea Butter Conditioner
Shea butter is not just great for your skin, but for your hair too. For best results, whip the butter into smooth paste add a few drop of essential oils or aloevera gel for added goodness. Apply the cream like your regular conditioner after every wash; leave it for a couple of minutes, before washing it off with light warm water. The concoction will make your hair silky smooth and shiny. If you are not a big fan of shea butter's natural nutty aroma, you can always add citrus oil to it; it blends in naturally and smells incredible.
Follow Shea Butter Conditioner on Facebook : http://www.facebook.com/SarynaKeyProfessionals
Rosemary Rinse
Oily hair is the toughest to deal with. Oily scalp means dandruff, hai`r fall and onslaught of pimples. Here is a quick remedy that will help you deal with the problem. Take ½ cup of dried rosemary and let it simmer in 1 cup of water on medium heat for 10 minutes. Later, strain the mixture and discard the leftover rosemary. Use the solution to rinse your hair after every wash. Not only will it curb the excess oil problems, but also add shine to your hair.
Chamomile Shampoo
Chuck those chemically formulated shampoos and switch to natural means. Here is a natural shampoo that won't let you down. Take 6 bags of chamomile tea, 4 tablespoon pure soap flakes and 1 ½ tablespoon pure vegetable glycerin. Formulating the shampoo is easy. Steep the tea bags in 1 ½ cup warm water for at least 30 minutes. Remove the tea bags and discard them. Add pure soap flakes to the solution and let it sit for a couple of minutes until they soften. When the flakes start to melt, add pure vegetable glycerin to the concoction. Let the shampoo cool completely before pouring it in a bottle. Keep the bottle in cool dark place for couple of days before using it.
Aloe Vera Hair Spray
If you have a wild mass of curls that is difficult to tame, then this one is for you. Forget splurging big bucks on fancy hair sprays and gels. For this hair spray, you don't need to spend a penny. Prepare a balanced solution of distilled water (which you can buy online at websites like Golyath) and Aloe Vera gel and keep it in the freezer. Spritz the solution liberally on your curls; it will keep your curls fresh and soft all day long. For an added effect, you can also mix in a few drops of tea tree or mint oil; it has a soothing effect on your scalp.
See for more Information following link : https://humanboundary.com/