When it comes to choosing rowing machine, the task becomes little bit tedious as you need analyze each and every aspect of a rowing machine especially when you are buying for your home workout needs. Among multiple rowing machine brands in the market, Concept 2 is the brand that is attracting various rowing workout lovers towards itself.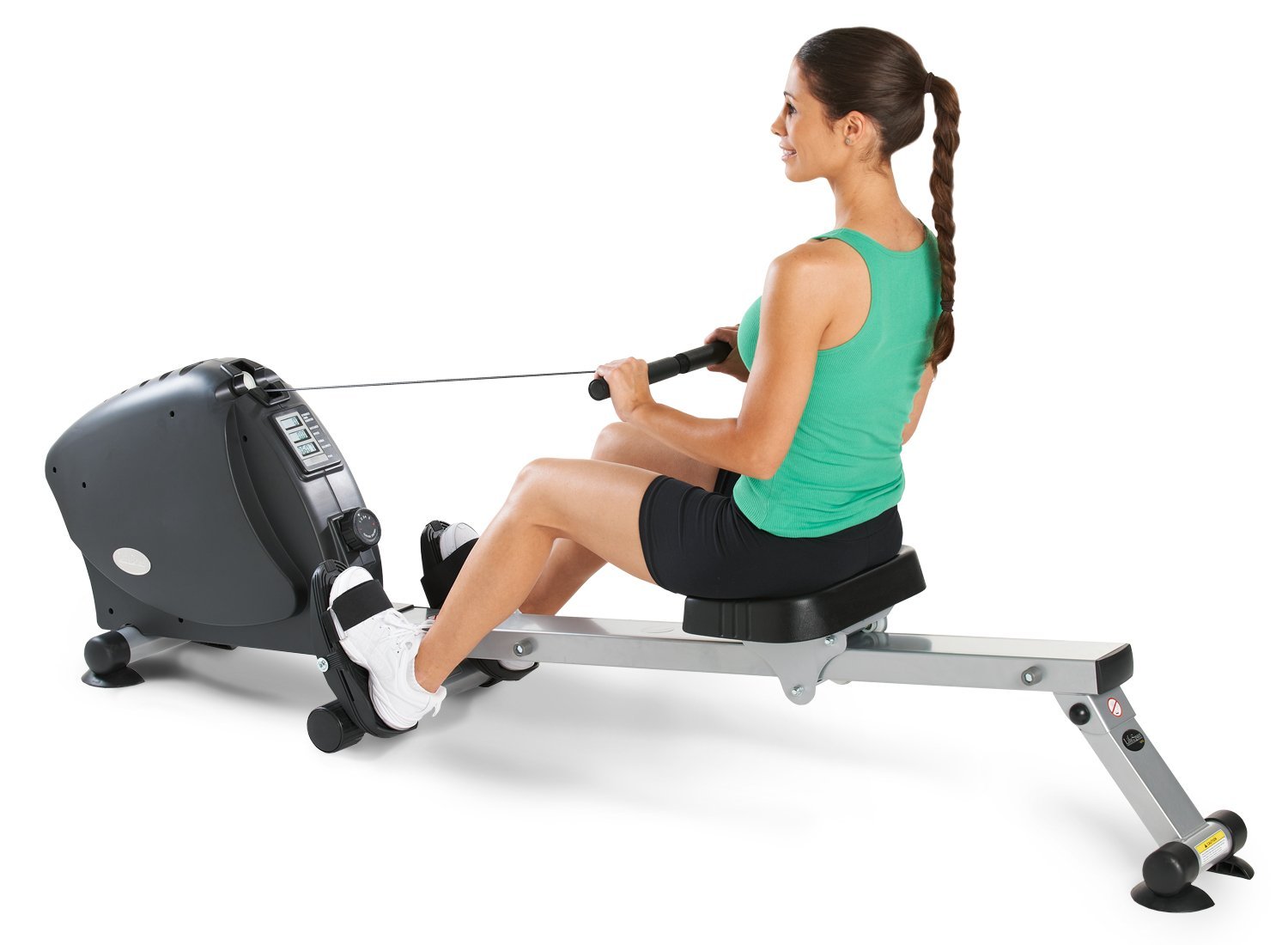 An Overview of Concept 2
Concept 2 is a leading rowing equipment manufacturer based in Vermont, USA that has stolen the limelight due to its high tech rowing machines. Easy setup and convenient storage are among top benefits of Concept 2 rowing machines. Here are the top 2 rowing machines manufactured by Concept 2.
Concept 2 Model D
Concept 2 Model D is an advanced indoor rowing machine that offers amazing cardiovascular workout thereby helping to tone your muscles. This rowing machine is even used by Olympic level athletes and sportspersons. Let's have an overview of features offered by Concept 2 Model D.
Performance Monitor
An advanced performance monitor 5 incorporated by this rowing machine helps you keep track of your workout session by offering you information like pace, speed, distance, calories burned and watts. A user friendly menu offered by monitor enables you manage features like games, preset workouts and multiple languages.
Storage Requirements
Based on quick release framework, Concept 2 Model D lets you separate this rowing machine in two parts easily and store anywhere without the need of much space. Assembling and disassembling do not require any sort of tool at all.
Flywheels
The flywheel design carried by this model of rowing Machine gives a smooth rowing experience without generating noise. The resistance offered by this rowing machine depends upon your stroke thus letting you control the flow of workout easily by yourself. The airflow on the flywheel can be adjusted with spiral wheel.
Warranty and Cost
This indoor rowing machine comes with 2 years of limited warranty. You can get this perfect rowing machine for at just $900.
Concept 2 Model E
Both of these models that is Model D and Model E are the matter of debate related to which one is better among these. Both of these models come with exciting range of features that it becomes quite difficult to choose one from these. Concept 2 Model E can said to be the latest version of model D which consists of all the features offered by Model D along with a few upgrades. Here are the detailed features of Concept 2 Model E.
Resistance
Model E rowing machine by Concept 2 offers subtle air resistance generated by spinning flywheel that is spun by user. The level of resistance offered by this machine depends upon the intensity of your stroke. Harder the handle you will pull, stronger will be the resistance offered for tour workout.
Display Monitor
The latest performance monitor PM5 is carried by this rowing machine with a user friendly menu that lets you use its various functions comfortably. Its monitor helps you track data like calories burned, speed, distance, pace and watts. You can save 1000 workouts in the flash memory incorporated by this Concept 2 Model E.
Comfort and Storage
Seat of this rowing machine rests 20 inched above the ground that is larger than seat heights offered by any other rowing machine of its range. A high seat means standard chair thus this rowing machines offers you a comfortable workout. Also seat incorporated by Model E is contoured and padded to offer you extra comfort and smooth workout. This rowing machine can be folded into a small size after use in order to store even in small space. It takes not more than 15 seconds to get this rowing machine folded.
Warranty and Cost
Concept 2 Model E comes with 5 years of limited warranty on its frame and 2 years of limited warranty on all of its parts. With all these features enclosed this rowing machine costs you around $1100 which is quite exciting price.
These are the 2 hot indoor rowing machines offered by Concept 2 that you can consider if you are looking for a quality rowing machine for your indoor workout needs.