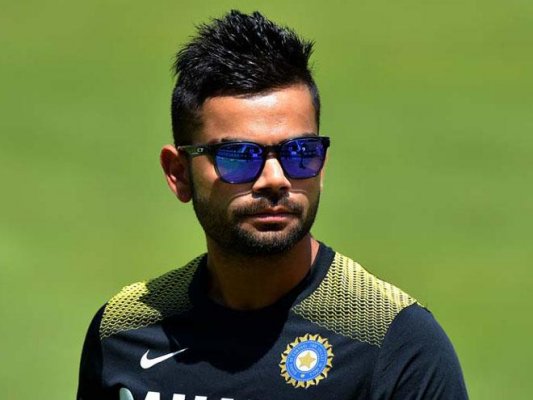 Following a huge break from the international cricket, Virat Kohli is chosen to play for India A in the seond test match which is planned to be conducted in the next week against Australia A. During this break, Virat Kohli has spent some nice time with his girl friend Anushka Sharma.
Kohli was one of the senior players in the team and he took a big break from the cricket after playing the test against Bangladesh in the month of June. He skipped both T20 series and ODI against Zimbabwe by leaving the captainship rights to another player Ajinkya Rahane.
The test captain of India, Virat Kohli wants to get back into the serious mode to show his performance in the forthcoming matches. It is expected that Chennai condition will help him to prepare for the test series in Sri Lanka. It is said that Kohli will be turning out for India A in the 2nd four-day test played against Australia A that includes some of the most efficient international bowlers.
India A team is being led by Cheteshwar Pujara who has a lot of chances to be one of the members in Indian Squad for the Sri Lanka Tour. As per the schedules, the first test match will begin in Galle in the next month on August 12. The test team will be leaving for Colombo from Chennai on August 3. Moreover, nothing has been planned for preparatory camp. Practicing for a week in Lanka is more than enough to gratify the likes of Amit Mishra who has just returned to the test team after 4 years.
Kohli, who is highly recognized as one of the star players in Indian Cricket Team, has spent quality time on an African Safari along with Anushka Sharma at Wimbledon. In fact, both were spotted with a swarm of celebrities including football star Thiery Henry and cricket star Sachin Tendulkar.
So far, Kohli has not played even a single test match in Sri Lanka. His average in 34 test matches is 45.73 with 10 centuries. Kohli has not even scored a 50 in the last three ODIs. The current international form of Kohli has been the lukewarm and so, in order to remain as the star player, he must put his effort to reveal out his performing skill. The last test tour of India to Sri Lanka was in the year 2010 and this is the first test series for Kohli to lead the team as captain.