Bearing witness to an unattended crime death scene can be a highly traumatizing experience. It might prove even more disturbing if a loved one is involved. If it happens on your property or somewhere in the neighborhood, an unattended death cleanup team must be there to clear the area and help the affected people move on with their lives. Before delving deeper into unattended death cleanup processes, one needs to understand what it entails.
Essentially, an unattended death is one that goes unnoticed by relevant authorities for some time. It might have happened a couple of days, weeks, months or even years before the discovery. Naturally, we expect bodies to decompose following death. Such a body can be hazardous to anyone staying around. This makes it necessary to seek the intervention of licensed, certified unattended death cleanup services to take care of the tidying process.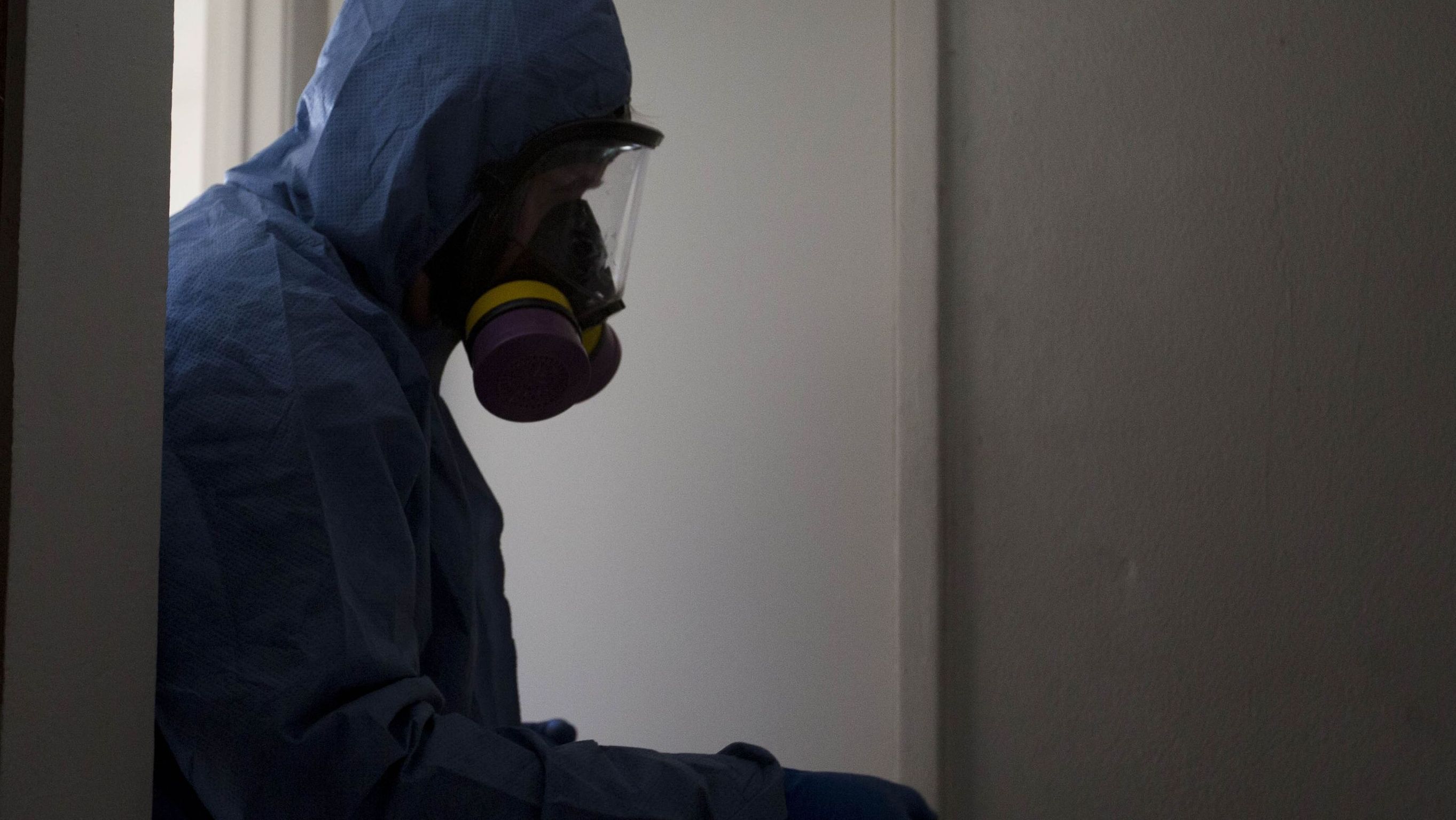 It is a matter of urgency
As soon as you realize a case of unattended death, you should report to the legal authorities while also calling professional unattended death cleanup experts. Remember, the more the body stays in the area, the more the odor will intensify. In the process, the body becomes more hazardous to everyone around the scene. As body fluids leak out from the decomposing body, insects are attracted to the scene. This might result in rapid spread of toxic bacteria. For your own safety and that of those around the affected area, unattended deaths need to be handled urgently; as soon as they discovered.
Professional unattended death cleanup services
After the legal authorities are done with their processes, professional unattended cleanup experts will take over. They will carry out an initial assessment before rolling out the cleanup procedures. The professionals are there to clean, sanitize and deodorize the affected area to restore normalcy.
For the success of such a process, the affected people require the services of a respectful, considerate and highly confidential team. The people involved should be able to handle the situation without attracting much attention or making it dramatic. Carried out effectively, the affected family will have a less traumatizing experience dealing with what has befallen them.
The restoration process
Before leaving the unattended death scene, the professionals use various chemicals and equipment to restore the property. Whether it is commercial, residential or industrial property, the professionals will ensure they leave behind a safer environment for anyone who might have been affected. In many cases, the cleanup services are covered by the insurance policies. It is always important to find out though.
Cleaning up an unattended death scene is not one of the easiest fetes. For someone who has lost a loved one, the thought of handling the cleanup process on your own might be traumatizing. Professionals can help you handle the work. Before hiring any company to handle such a sensitive matter however, be sure to check for certification, licensing and other necessary requirements. It is the only sure way to quick recovery after an incident like that.