Office workers use their hands to carry out their duties. They use them to type reports, manipulate office equipment, open doors, and shake hands with colleagues and clients. While these activities may seem harmless, they are unknowingly exposing themselves to thousands of disease-causing germs and bacteria. As a result, their hands become a hotbed of harmful microbes.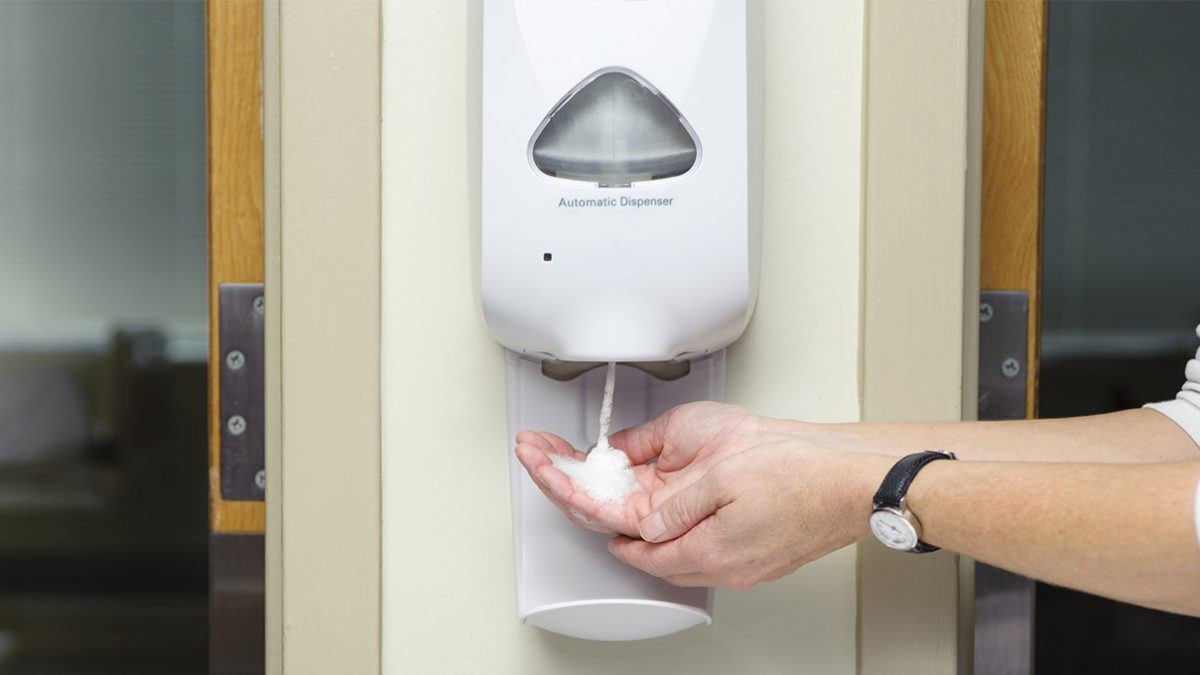 Did you know that almost 80 per cent of disease-causing bacteria are transferred and spread by the hands? This figure should be a cause for concern if you are a business owner, considering that sick employees mean loss of productivity and income. As such, you should employ strategies that will not only maintain the cleanliness of your workplace but the hands of your employees as well.
One simple yet highly effective approach to maintain proper hand hygiene is the use of hand sanitisers in the office. A research publication in the Journal of Occupational and Environmental Medicine revealed that the use of alcohol-based hand sanitiser by employees did not only lessen healthcare insurance claims or sickness but improved the level of employee satisfaction as well. For a better idea on how to make this strategy work, consider the information below:
Where Should You Place Your Hand Sanitisers?
It is important to note that the above-mentioned study produces positive results because the employees used the sanitisers several times a day. As such, the placement of your office sanitisers matters a lot. Think how will your employees be encouraged to use them if they hardly see the sanitisers around? Below are high-traffic and strategic areas where you can place a bottle or two of hand sanitisers for maximum effect:
Office entrance/lobby and exits
Pantry or break rooms
Cafeterias
Conference rooms
Employee desks
Transaction areas
What Type of Hand Sanitisers Should You Use?
 Apart from determining the area where you will place the sanitisers, it is also crucial that you purchase the right type of sanitising agent that will bring you the most benefit. Note that it does not matter whether you use foam, wipes, or gel hand sanitiser; what is crucial is the sanitising component.
Multiple studies show that alcohol-based sanitisers are effective in eliminating germs and bacteria in the hands. A 2012 research publication in the American Journal of Infection Control also found that alcohol-based sanitisers significantly reduced the count of the H1N1 virus in the hands.
 How Can You Encourage Employees to Use Hand Sanitisers?
While your workers would most likely use the sanitisers whenever they see them in the office, there are multiple things to do to further encourage them in maintaining a good hand hygiene habit, such as:
Put up attractive posters and distribute easy-to-understand flyers about the whys and hows of hand hygiene.
Make sure there is an instructional material showing the proper use of hand sanitisers beside the sanitiser bottles.
Organise seminars and short film viewing about the importance of keeping the hands clean.
Use custom branded sanitisers with your company name and logo to make it more attractive.
Give employees custom made pocket-size sanitiser spray that they can use it wherever they go.
Maintaining good hand hygiene is crucial in business to protect employees from getting sick and spreading germs and bacteria to others. While there are plenty of ways to achieve this, making hand sanitisers available in your workplace is arguably the most effective strategy because it is easy to observe and sustain. If you are employing this strategy in your company, make sure to consider the discussion points above.