The thrill that comes with owning your own home is unbeatable. It is extremely exciting and you spend days reminiscing the good days ahead. At the same time, there is a lot of planning, budgeting, and several miscellaneous considerations that must go along with it. Whereas a lot of people do it right, others stumble along the way, making the wrong decisions which end up being extremely costly and even drain them physically and emotionally.
Owning your first home should be a wonderful experience and you can hack it with some guidance. To make this journey more exciting for you, there are factors you should consider when choosing a contractor for your first home.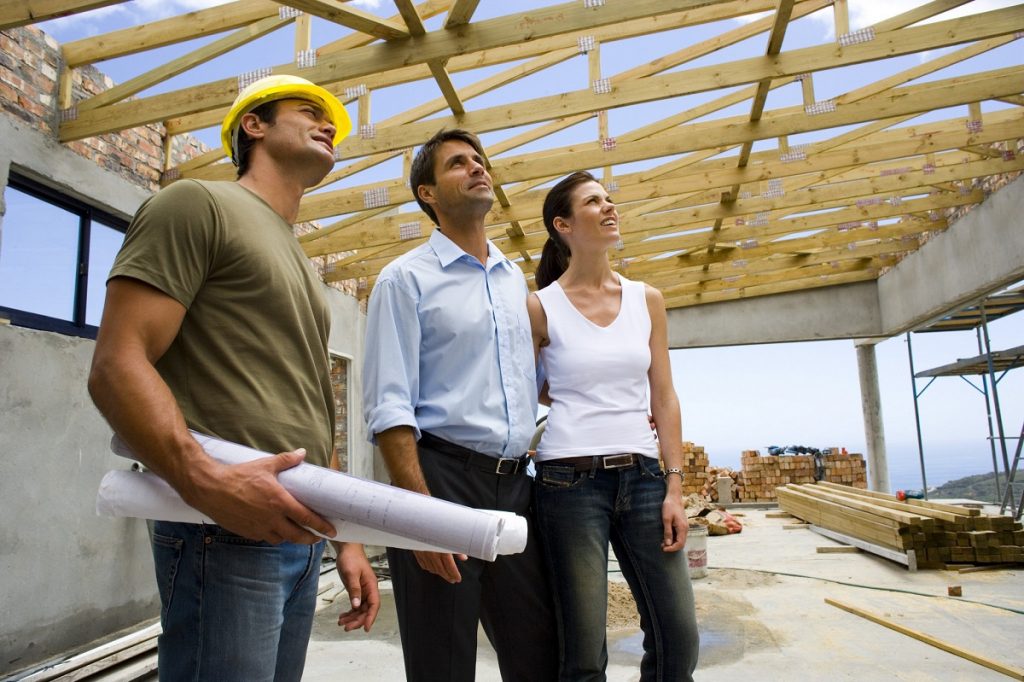 Referrals
A dream such as building a home for your family is not information that can be hidden from close friends and relatives. In this consideration, ask them whether they have any recommendations for a suitable contractor. This way, you are likely to land on a person whose work is backed up by tangible evidence from people you trust. At the same time, when you approach a contractor you have been referred to, he will be willing to impress even more and you are also likely to get a discounted rate.
This one can also be achieved by asking from neighbors who have already put up constructions in the area you intend to build.
 Ask for Certification and a legally binding contract
Regardless of where you live, professional contractors will be legally certified and verified by governments and professional bodies. This will show among other things their expertise, education and that they are operating within the law. Of course, you don't want to be stopped by authorities halfway through your project for enlisting the services of people who aren't qualified. Make sure that you understand legal obligations on contractors and use them to guide you on landing a qualified contractor
Another important aspect of the construction process that is closely related is drawing a legally abiding contract with all your service providers. This will ensure that each party performs their job and establishes ways of solving disputes. The need to have this correctly done cannot be emphasized especially for people building up their first homes.
Check their portfolio
Working with someone who has handled similar work previously makes your work easier and you tend to hit milestones faster. It is also a way of proving their ability to handle the scope of your work and deliver extraordinary results. For this reason, ask the potential contractor to demonstrate some of the work they have handled. You can even visit some of the projects the contractor has handled before and talk to people who have worked with the contractor previously. This will give open your eyes to a lot of things.
Tendering process
One of the most effective ways of landing on an appropriate contractor is through a tendering process. This gives you a lot of options and you can use the elimination method to land on the most suitable person. Bids also give you a comprehensive analysis of the contractor's ability to handle your work and their level of professionalism. A number of things such as the size of your project, time among other factors determine the tendering process. It is, however, one of the best ways of landing on the Best home builders.
Consult Government Registry on construction.
 Construction is no doubt one of the highly regulated industries everywhere in the world. Most governments keep very reliable records of people working within the industry. One of the advantages of relying upon such sources is that you are likely to land on people who have already been thoroughly vetted. At the same time, you can have service provides for specific jobs.
Be careful about pricing.
There are two things about pricing that makes it confusing for many people; if you go for too low, you might not get work done to your expectation. If the pricing is too high, it may be out of reach.
On the other hand, pricing shouldn't be the only criteria to help you choose a good contractor. However, it can be an indicator of what to expect.
Final thoughts
As a first time home builder, it might be challenging to select the most suitable contractor for your home. However, you have a number of resources at your disposal to help you follow the right procedures and take care of your interests. In addition, consult widely and seek as much information to make you knowledgeable and make the right decisions.
At all times, bear in mind that building your home is a lifetime achievement and it should be impressive enough and one that you will always be proud of. It doesn't have to be hard though. It's achievable.