Whenever a new brand emerges, the first thing that they want to do is let people know about their brand. They do promotions through newspapers, billboards, social media, etcetera. These ways are a little limited to physically existing showrooms and not so much for online existing companies.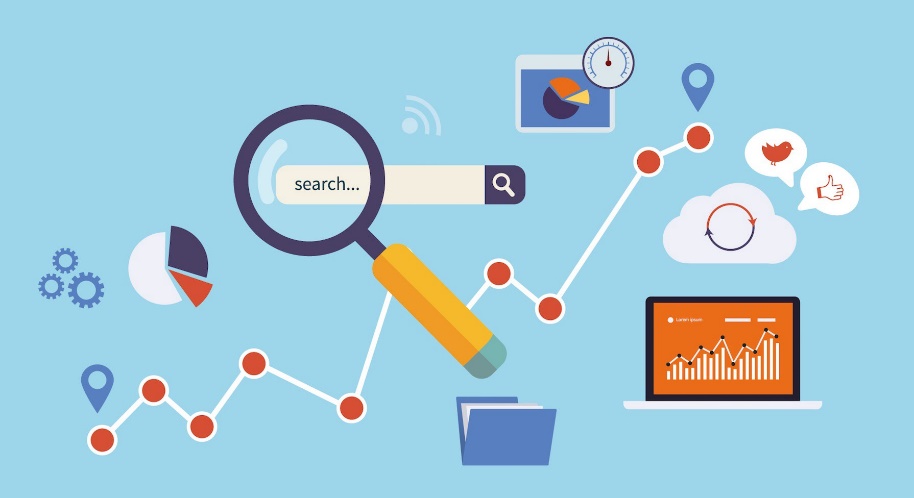 Small companies mostly start off online these days as It requires less investment. Where you can promote your brand via social media, it it not the only way to promote your brand. This is where SEO comes into play. SEO, which is search engine optimisation, is the process of affecting the online visibility of a webpage and there are many ways to go about it. However, it isn't that simple to manage these and even if you know how, you need to also understand how and when to use it and what for.
Most companies hire agencies to maintain their SEO's. it is not that expensive and helps your online presence to expand a lot. Here are tips for SEO from some of those agency founders to help you go:
Chris Everett:
He believes that there is no one way to go about local landing pages. It purely depends upon where you are from and what is your main target. When you think of creating a lot of pages because you think it will have a broader perspective, you should also know that this can backfire and cause a little bit of panic in the clients. If you want to optimise your site for various locations, then nobody is stopping you from going big.
 It all just depends on what your main target is.
He gives an example of how if a company has a dozen state-wide locations, then it is only fair that they have a different landing pages for each location. However, your company is not that big yet and is operating in one particular area, and the surrounding areas are not that high with population rates, a dozen landing pages is a lot and, you don't want to seem like you're trying too hard, do you?
Will Guthrie:
 He thinks that you should pick your domain name wisely as it plays a very important role in SEO which directly impacts your rankings. Especially for newly launched businesses, they should really put a thought into picking out their domain name. you might think that using keywords is a good idea and enough to boost your SEO efforts but, that approach is considered old fashioned and wasteful.
It's 2019, there is no space for the fakes.
Everybody wants to see real, authentic and unique things, even google.
 So, instead of running after already existing keywords, find a way to promote your brand through your own domain which is you. Just make sure it is easy to spell, short, relevant and catchy. Something that stands out and yet sticks to your mind. People want unique things but they still have preferences, I mean. It will take a several months to rank but, it will happen and when it does, it will be there to stay.
Erick Carlson:
This person I all about what is on the inside and only believes in the work. He believes that high ranking scan easily come to you just through writing effective and efficient stuff which is of good quality. If you are just starting and do not know where to begin from, you could look at already existing sites who have their ranking in the top 5 or 10. Apart from that it also a good idea to take help from SEO companies.
Andrew Hagni:
Optimising your website for search engines can be done with the help of many tools but it all starts with on-site content. There aren't enough tools in this whole universe that can get you real and organic SEO results other than your hard work. You need to work on your content and provide the best content that you can, along with creating a really impressive design and user experience for your consumers. After that you can reach out to various bloggers to share your content if they like or pay some renumeration for it.
Gayatri Patel:
She wants to go straight by the book and thinks that building links and keywords are the holy grails of a good SEO. If you only have two thing that you want to focus on then it is building links and looking for the right key words to improve rankings. Once you have your keyword, you should create unique landing pages for each set. Also, customise your titles and descriptions according to your keywords.
Kyle Sanders:
You should claim a lot of different listings on the first page of Google by having untapped authoritative directories of your industry as leverage. Find three or four well-known website of business directories of your industry and check the first four pages of Google for your target keyword and check if those websites sill show up in your search results. If it doesn't show up, list your business on that site, fill out all the fields very carefully and in a descriptive way, add pictures, consumer reviews, etcetera. Build links to that specific directory page and eventually it will rank, added you keep posting content and have a growing authority.
Chris Lara:
You should always take advantage of directory submission services for relevant link-building. Directory link building is a very valuable factor for boosting rankings. It needs to be very strategic and intentional which requires a lot of manual time and effort.
Here are a few insights and tips from the pros, as we know it. I hope this helps you expand your business and get worldwide!