While Boucherouite Moroccan Rugscan be found in today's million-dollar homes, they have a rather modest history. The rug refers to a hand-crafted loom of colorful fabric scraps weaved by villagers in Morocco.
In Morocco, you will find whole villages steeped in this indigenous practice of rug-making. That means each piece carries a rich tradition behind it.
The amazing thing about these rugs is the distinct tapestry. Each family has its interpretation of beauty. There are no set rules on how to weave rugs, only that they feature bright colors. You may purchase two pieces of rugs from the same weaver but don't expect to get the exact patterns.
Here are some of the things you should know about Boucherouite Moroccan Rugs.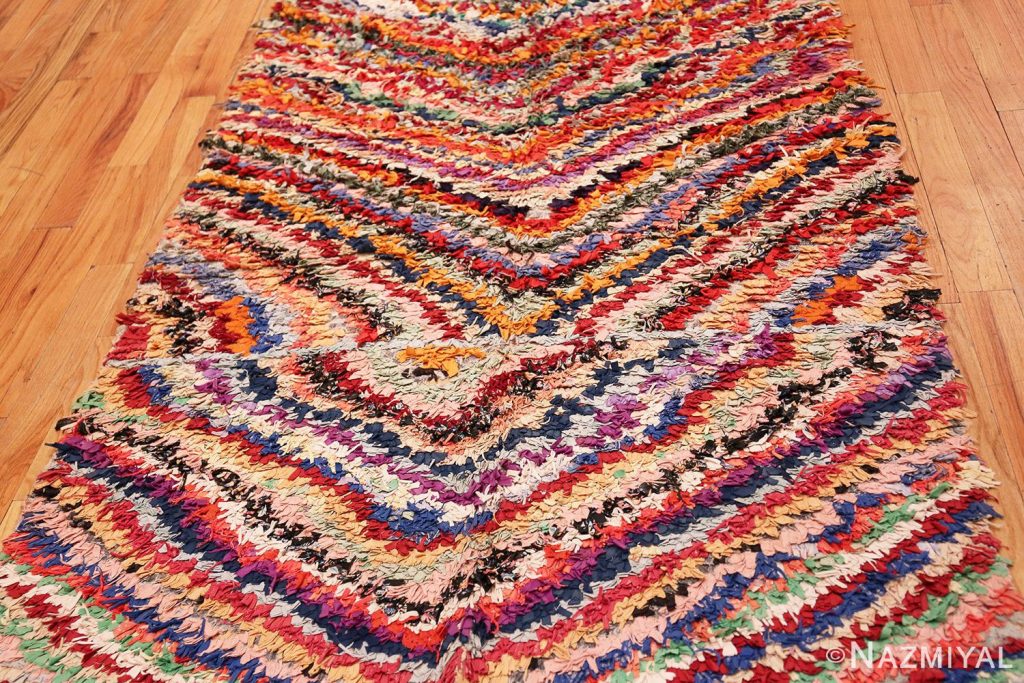 They provide employment to poor   villages
These villages are characterized not only by the tradition of hand-looming but also by abject poverty. In the village, it's mostly the women who weave these rugs. Often, small children help by collecting and cutting the fabric scraps into small pieces.
Even today, this tradition of rug-making continues in the villages of BeniMellal, Azilal, and Marrakesh. Tourists often marvel at the contrasting scene of vibrantly hued Boucherouite rugs that dot the village roads juxtaposing the colorless and drab houses.
Some patterns weave a story
While the patterns of these rugs seem to be arbitrary, some tribes try to imprint symbols and images in each piece. Of course, there's no way to understand the meaning without talking to the original weaver.
Also, Boucherouite rugs were not interwoven in Ancient Moroccan culture. The practice only started probably in the late 60s out of the need to augment a household income.
They serve a utilitarian function in Morocco
BoucherouiteMorrocan Rugs are not considered as a status symbol in the villages where they originated.
But these rugs are considered a luxury in the United States. A small rug, for instance, will cost you $300. The price can go as high as $1,000 if you are purchasing an intricate piece.
Traditionally, however, Boucherouite rugs are used to protect a prized carpet in a Moroccan home. They do this, so food crumbs, beverages, and dirt don't stain or damage the carpet.
If there's a baby in the house, the Boucherouite rug is the ideal choice to avoid dirtying up the carpets and floors. Also, this type of rug is sometimes used on a donkey or a horse instead of a saddle.
For sure, these rugs are beautiful creations, and they showcase the rich Moroccan culture. However, Moroccans have a different appreciation for Boucherouite rugs than most homeowners in the United States.
Nevertheless, you can't deny the distinct personality of each tapestry. Boucherouite Moroccan rugs become an instant conversation starter because visitors are drawn to their lively colors and intricate compositions.
The practice has been handed down from mother to child, and each design represents the identity of a Moroccan family, which makes this rug a treasured piece indeed.