The professional caterer can make or break a party. Whether you are celebrating a wedding, birthday, graduate, bar mitzvah, or a corporate function, the food will be one of the most important aspects that ensure a successful celebration.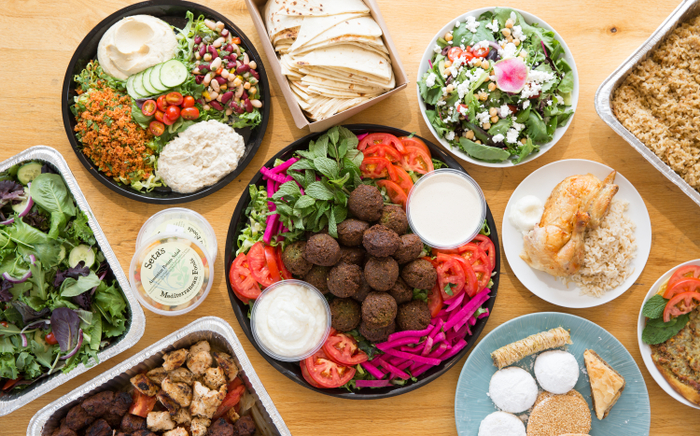 There's no quicker way to spoil everybody's mood than bland food and lousy service. You can bet that your guests would still be talking about the bad experience for days or weeks after the party.
Root Cellar, one of the premier San Marcos restaurants, shares tips on how to find the perfect caterer for your next party:
Are they willing to provide tastings? – The caterer should be ready to schedule a time where you can sample the food they are going to serve.This is walking the extra mile, considering that they typically shoulder the cost of preparing the food.
The caterer should be attentive to your personal needs – During the initial inquiry, find out how interested they are to know about your party. Observe if they are asking questions, not just about the party, but also about yourself or the celebrants. Why does this matter? It matters because it shows that they care for you and not just their potential profits. In case of cancellations, whether on your part or the caterer's, contingency plans must be in place. It should be outlined in the contract, as well.
They should be willing to change the menu on the fly – Often; clients will have special requests to make the party extra special for the celebrant. For instance, the celebrant may have a favorite food that is not on the menu list. The caterer should be willing to customize the menu to grant the wishes of the client. You should also remember that not all caterers are equipped to handle every type of event. Make sure you clarify any questions you may have with them at the outset.
Experienced wait staff and servers – The chef might be able to whip up a scrumptious meal, but it will be for nothing if the servers and the wait staff are inexperienced. They should be able to explain what every dish is to the guests.
For a buffet setup, there should be at least two wait staff for 20-30 guests.
You will also need a carving chef if you have roast beef, pork, or turkey on the menu.
For sit down meals at weddings or bar mitzvahs, you need at least one staff per table.
If you have a bar section, there should at least be one bartender for 30-40 guests.
The catering service should have the necessary health and hygiene permits – It does not look bad if you insist on seeing their licenses and certifications. These are proof that the freshness and preparation of the food comply with the standards.
If you are worried about diversity, don't fret. San Marcos has a diverse cuisine as pioneers and migrants from all over also brought with them their culture and cuisine. Go around Historic Downtown, and you will find San Marcos restaurants that serve authentic dishes from different cultures.
For your catering needs, contact Root Cellar now. They also serve lunch and dinner, along with an extensive list of wines and brews.