If you are reading this, you're probably planning for your wedding, or you are planning for someone close to your heart if you are the one that's engaged, congratulations! Take this time to celebrate and party with your family and friends. After sliding the ring to your finger, there are still a lot of decisions to make, so, first, clear your thoughts, rejoice, and enjoy the bliss brought by your engagement.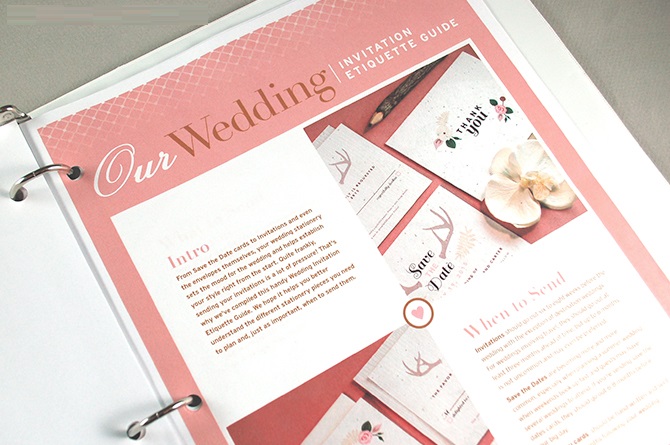 Whether you're sure of what you want for your wedding since you were a kid or you have no idea what your wedding should be like, one thing is for sure. Planning for a wedding can be stressful and time-consuming. Many couples barely even have energy on the wedding day itself despite having a wedding planner because of the stressful and tiring planning process. However, you have to be organized and attentive to the littlest details. So get a hold of your binder, grab somefree wedding planning printablesonline, and start planning the wedding of the year.
Why Do You Need Some Wedding Planning Printables?
Most of the free wedding planning printables found online are divided into several sections to keep your binder organized while filing particular documents away. From the civil registry to hotel reservations, you will surely need to keep everything in one place, so you are always on the go.
What Should You Include In Your Wedding Planning Binder?
When you're planning for the wedding, you can be easily overwhelmed at the start of your wedding planning process. One thing that will lessen the stress during this time is to know that you will not make all these hard decisions at the same time. Slow down and make one decision at a time. Use the wedding planning printables to simplify the process and keep everything in order.
Here are some of the contents that your wedding planning binder should have:
Cover page
Wedding Checklist
Timeline
Budget
Important Dates Calendar
List of Guests
Registry
Information for the Venue and Some Vendors
Attire
Wedding Day and Reception
Honeymoon details12.In
spiration Page
Important Notes
How Should You Plan The Timeline And Your Wedding Checklist?
The timeframe of the engagement determines how long should the wedding planning take. If you're planning to get married in a couple of years, you can still spread out some of the to-dos of your wedding in weeks or even months. Ask for your family and closest friends for help to take some of the workloads off from your plate—even if that is as small as fetching flowers for the big day. Also, if you already chose your maid of honor, she will be of great help since she will be assisting you in the long and tiring wedding process.
Also, for the checklist, look for a printable wedding planning checklist online so you can keep track of the timeline of the wedding to-dos. Place it in front of your binder so you can scratch something out of your checklist when you're done with it.