Convinced that bright-colored clothing makes plus size women appear bigger? Be prepared to be proven wrong. Here are the five common myths of plus-size dressing and their truth revealed by fashion experts.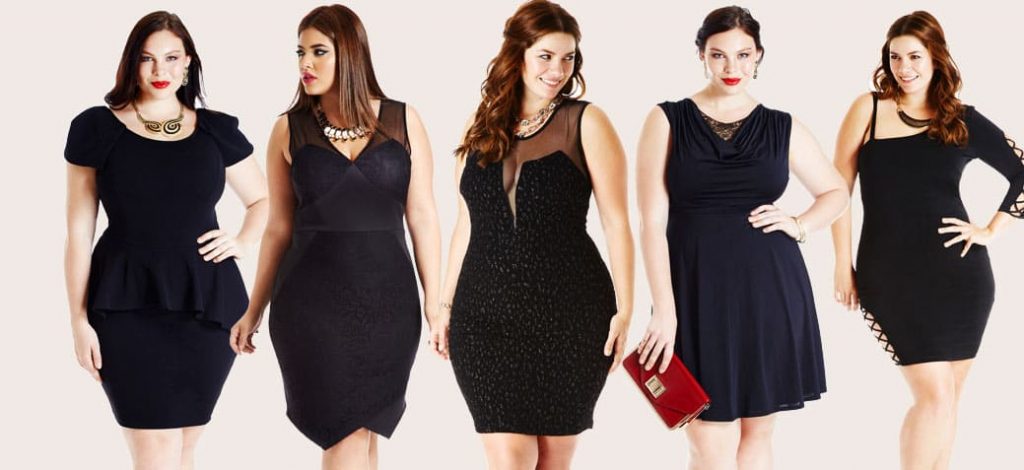 Myth 1: Wearing bright colored dresses intensifies body shape and make plus size women look bigger
Truth: Fashion experts claimed that there is no rule when it comes to color. As long as the color complements their complexion, then they are good to go. Even colors as bright as red can make plus size women look slimmer if the cut and fit compliment their shapes.
So the next time you look for dresses to wear to a wedding, they can pick plus size dress for wedding guest in bright colors without worrying about looking horribly plumper.
However, changing into this color style might be too much of a leap for some plus size women. These folks can try experimenting with wearing bright-colored shoes or bags and see how it goes.
Myth 2: Button-down shirt makes plus size women look unattractive
Truth: According to stylists, button-down shirts can, in fact, complement curves. They further recommend looking for shirts with stretch and design details that create shapes such as darts and wrapping. You can layer the shirt under a blazer, jacket, or cardigan. This layering will help shrink down the appearance of plus-size women midsection and elongate them. Layering the shirt will also help you get a slender silhouette.
Myth 3: Loose, baggy clothing hides the multitude of sins of a plus size woman
Truth: According to experts, bulk is not good for everyone. It is better to show their shapes in outfits that complement their body and curves. The new technology is capable of producing fabrics that have the perfect amount of stretch and gives out a sleek and sexy look.
If plus size women want to wear rather bulky dressings, then practice moderation. The best choice of outfits for plus size women would be the ones that are not too tight and not too loose, just the right fit for their body.
Myth 4: Monochrome dressing can always make plus size women appear slimmer
Truth: Though monochrome can indeed make women of heavyweight look slimmer, they should not be overused. Wearing random monochrome pieces will just make them look sloppy. To use monochrome to their advantage, they should stop wearing similar fabric from head to toe. Instead, make each piece of different shades distinguishable. Play around with different fabrics, add, accessorized them with different texture or material.
Thus, plus size women who want to wear monochrome pieces on special occasions like a wedding should pick plus size dress for wedding guest that uses different fabrics and texture.
Myth 5: Choosing an Empire waistline is always the right choice for every plus size woman
Truth: Though an Empire waistline can indeed flatter some plus size women with pear body shape or bottom-heavy figure, it may be a horrible choice for other plus-size women with different body shapes. Remember, there is no one-size-fits-all solution.
Plus size women that carry most of their weight in the midsection or full-busted should stay away from this style to avoid any sort of fashion mishap.