Are you waiting a long while to kick-start your web store business? Planning to purchase an e-commerce software that helps you build an e-commerce store? Before you could start let me walk you through certain things that you need to consider before processing with purchase of an e-commerce software.
I know that many of you all would find it difficult to get started with e-commerce. There are online entrepreneurs who still stand aside confused due to certain conflicts and shocking choices.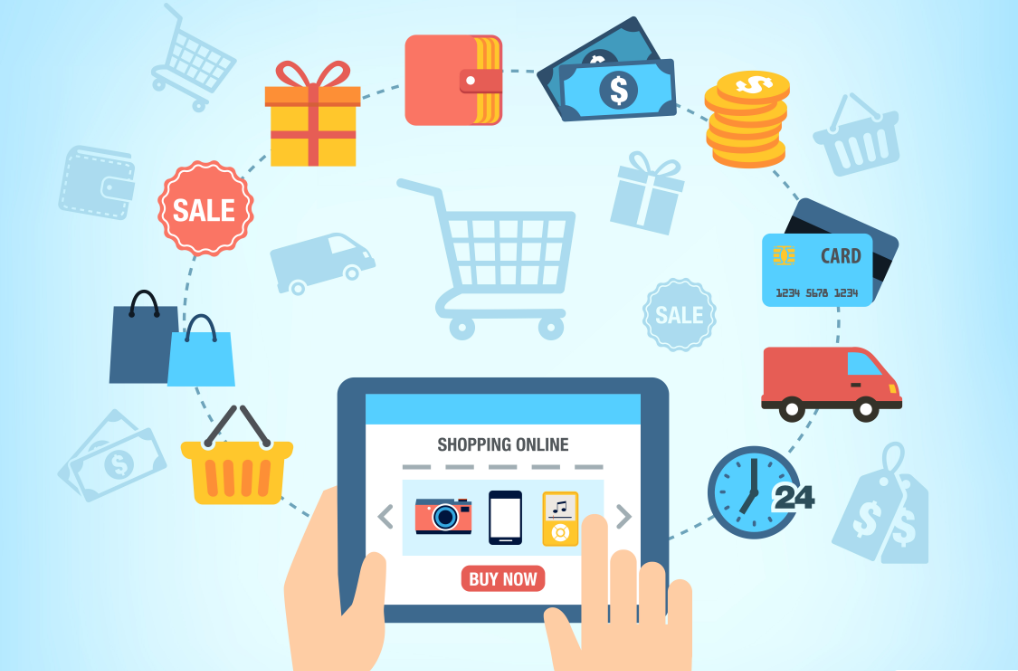 It is very to start with a perfect cart but without knowing the essential part how will you start with the long-time goal? Though it may be a tough task, once you find the right solution through immense research and data diving, you are all set for a great launch.
In order to help you out in a better way, I have framed certain points that could put you in a clear position of getting started with the e-commerce business. So, let's get started.
#1 Characteristics and Utility:
Nothing more than a performance and appearance could help you with the e-commerce business. And this is the essential part that you need to have a look at before you could purchase your e-commerce software. Some of the e-commerce tools are as follows,
Appealing and Responsive themes:
Many of the entrepreneurs think that higher end software is the real show maker. But in fact, it is not just the way they think. There are a plenty of things that need consideration. More than using higher-end software it is always better to be simple and appealing to your audience.
When your customers reach your e-com store it should be appealing and trustworthy that they stick to your page rather than leaving to a competitor's store. Especially, people these days log-in to a website from various devices and that it should be more efficient to load on any sort of device which is really important. So it is very much important to have an online store that has effective features and responsive at the same time.
More than words could speak; visuals have a great mode of interaction with the audience. When comes to an e-store people come in a mindset that they are purchasing products live. And that is why it is required to have highly interactive as well as first quality images that make your customers satisfied.
Social media interaction and selling:
These days there is a huge interest towards social media. You need to have it as a part of your business which is obviously a soft sell technique. Using a proper mode of contact with customers could improve your business. So, when you start with your e-store make sure that you have a proper social channel with a stabilized promotion technique to carry your business to your target audience. It is very much important to maintain an organized promotion channel.
Being active on social networks is really important as this could help you understand more about your audience. You could find how your audience reacts to certain products and what the outcome of it is. Moreover replying to comments and being interactive with audience helps you way better than anything else. Being positive in approaching audience is another essential need that is highly required for a business.
Dependable PCI and SSL Certificates:
It is obvious that online market owners who are so much interested towards their online business are not that good at maintaining their customers. This indeed makes them lose their customers. A creditable cart comes with all security measures in it, which are the essential PCI compliance and the SSL Certificate.
What is an SSL Certificate?
Secured Socket Layer (SSL), as the name indicates, the SSL helps to secure any information that is considered sensitive. When it comes to an online store, it is really necessary to protect your customer's data. Any data of your customer that is leaked can put you as well as your customer under great trouble. This is where SSL certificates play an important role.
How could SSL Certificate help your online business?
The ultimate cause for using SSL certificate is to keep sensitive information safe on the internet. The SSL certificate encrypts data on internet and let's the intended user alone to understand the required information. This rarely keeps intruders to interrupt your personal data.
Your information on the internet is transmitted from one computer to the other through destination servers. There are chances of intruders attacking your essential data and that is why SSL certificates are used.
#2 Designs and Setup:
You need to spare a lot of time to build your e-commerce store and it further takes time in building as well as tweaking it for a perfect cut. There are services providers who declare that they can build you perfect online store in just matter of minutes. But that is not going to work out in the long run.
It really takes immense time in designing and building a perfect piece. To get it done, you need to do a lot of research that could carry you to a different phase of business. Every single minute you spare on research lets you know and understand what is essential to building a proper e-com website. It may be obvious that building an e-com store matters only minutes but as a site that attracts your audience is way more important than just building a site for namesake.
#3 Mobile Integration:
Do you know nearly 62% of the audience likely to purchase products through mobile devices? Yes, as usage of mobile devices has become more common among users, they perform any form of action instantly on the same device as they carry.
In order to make business effective and reach audience effectively, many website owners have made their website mobile compatible. That is why leading e-com websites are still successful these days. One has to be very clear in building a mobile-friendly online store in order to gain traffic. Analysis has proven that most of the sales are made on mobile devices when compared to any other devices.
When you invest your money in building an e-commerce website make sure to have the major part in mobile integration which drastically pays you back very shortly.
#4 Content and Reviews:
As we all know content is KING. It is not just now, it is forever content is the far most important strategy that always stands ahead of any other techniques. Any form of optimization could fade away but a quality unique content can help you forever.
So, it is good that whenever you opt for a website ensure that you have a perfect space for your quality content. No matter what form they are, you need to have more of content that search engine always looks out for. The content that you have on your website can be of any form like blog, comments, reviews or even FAQs. People could engage themselves with such content. Having interactive content on your website is expected to engage your audience in a better way. This could highly help you rank on search engine results page which automatically improves your traffic.
Final Word:
An e-com website that satisfies all of these strategies and needs is likely to obtain more concentration from the audience. The best website is the one that could generate traffic with all these important strategies in it.
What do you wait for? If you are on your way to purchase your e-com website then make sure that satisfies all the above-mentioned strategies. I am really sure that this is going to help you far better than anything else. When you are done do not fail to let us know on your success stories.