I hope most of you are aware that Gudi Padwa is round the corner. For those, like one of my friend, who isn't aware of this fact; kindly make a note of it J Now that all of us are on the same page, we need to quickly think of ideas for making this Gudi Padwa, a unique one. Yes, that's the deal for this year!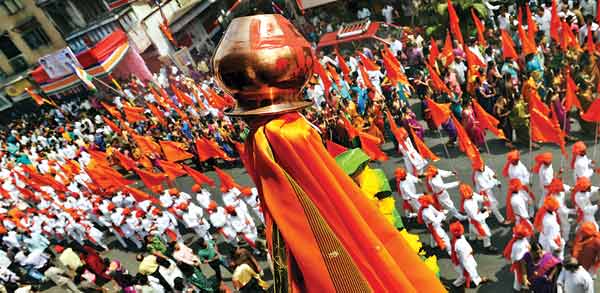 All of us follow the traditional method of celebrating Gudi Padwa but this time around, we will give it a twist.
Firstly, we can try to mix and match our traditional outfit with some western touch. The apparel section on the Giftease website has a collection of ethnic jackets that can suit any outfit. You can also try replacing the traditional jewllery with the fashion jewellery that is showcased on their website. For men, try going semi-traditional this season. You can try to mix and match a chic kurta with formal pants!
For the decoration, you can order fresh flowers from the website and decorate your house with them. If this wasn't enough, you can get the indoor plants from Giftease and place them near the Gudi to enhance its look.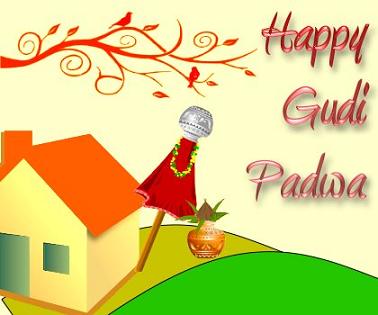 If you have guests visiting your place, then make sure you have enough gifts to keep them happy. One of the best gifts that compliment your food is the chocolate gift set that is showcased on the website. You can pre-order them to avoid any last-minute jitters.
However, if chocolates are already on your menu, you can check out their home décor items. The artifacts and showpieces displayed make the perfect gifting item, this festive season.
Ever since we have started talking about making this Gudi Padwa, a different one, we haven't focused on transforming your home.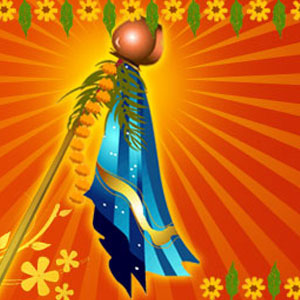 I am sure each one of us have decorated our homes with linen but have you considered adding some hint of mix and match to it. Buy different colored cushion covers and match it with a plain but elegant looking sofa spread. Similarly, you can play with colors for the curtains and other items.
Sweets are an indispensible part of the festival. However, you can move away from the original dishes and try your hand something new. You can surf the Internet for these ideas and make some amazing delicacies for your family. However, make sure you have all the ingredients handy before the D-day to avoid any last minute jitters.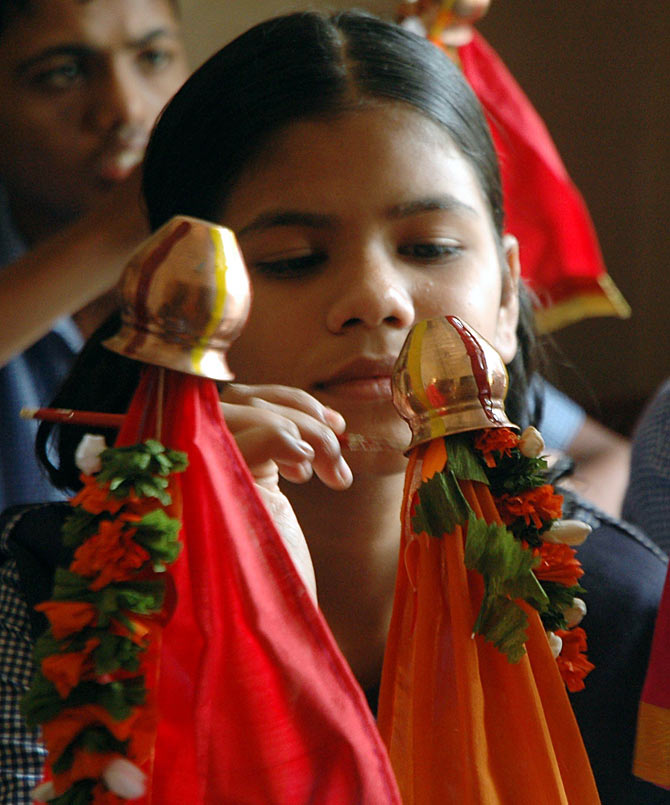 The other important aspect of the festival is exchanging gifts. You can look for daily usable items on Giftease like linen, decorative showpieces, devotional idols, glassware, lamps, etc. If you are looking for special gifts for your family members, you can order personalized gifts like mugs, posters, chocolates, photo frames, etc.
However, if you are the DIY type, you can bring out your creative side and some interesting gift items like vases, jewellery boxes, photo collages, etc.
Whatever be your idea of creativity, make sure to bring out the artist in you, this Gudi Padwa and celebrate it in vigor but with a difference