With the advent of technology, most of our life's activities have gone online both at home and in our work places. Shopping to be specific has been automated and you can literally buy anything you want and wait for its delivery at your doorstep.
The development has gone to the extent of having your pre-prepared meal ingredients being delivered just in time for you to prepare your super. While that might sound to be a great deal to most of us who are always busy and wouldn't want to head to the stores after a hard day's work, it obviously comes at a cost. The cost may even be less than the deal you will get in a brick and mortar store, but being the human that we are, we always want to get whatever we buy at the best deal.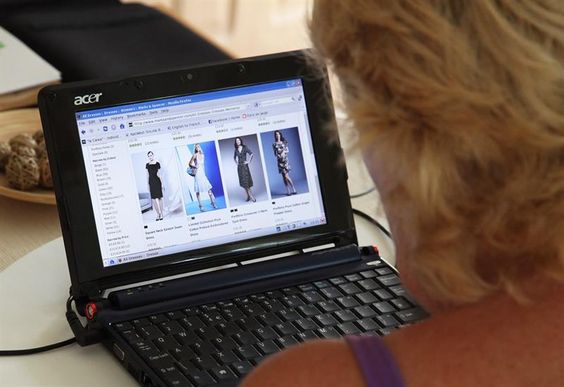 In that case, one has to search for the best deal online and the best thing is that you will get the best deal if you search right. The advantage is that there are numerous online stores that will be competing to sell you the product you need. Their competition is in form of selling you the product at the lowest price possible, offering you the best quality of service and delivering in time among other factors.
Some will also give you incentives to attract you, make you buy from them and retain you as a loyal customer. An example is where an online store can work with SoftoCoupon.com to offer its loyal customers tokens to buy products for free after they have bought products or services worth a certain amount of money.
Shopping online is great because all the advantages it offers lead towards saving your money. By using the following tips therefore, you will save a significant amount of money and enjoy the simplicity that shopping online offers.
Negotiate At All Times
Online stores are working hard to offer the best services and products and you should take that advantage to search for the sellers who are offering he product at the most competitive price. The advantage you have is that you will be doing the negotiation when relaxing in your sitting room at home, or in the comfort of your office behind the desk.
You can hence search on as many stores as you want. You should however ensure that you are dealing with genuine online sellers, and also that the products they are selling are of the best quality that you want. For the best price, mention that you have seen a better deal on another site and request if they can lower theirs so that you can buy from them.
Timing Your Purchase
The best example that can be given with timing for the best deal in prices is when you are buying a travel ticket. If you can travel during off-peak, you will pay less than you can pay at peak time.
The same will be the case if you purchase things during the festive seasons. Online stores know that most buyers will be out there and so to attract them they will offer festive season prices that are always cheap.
You can also time when a store is doing stock clearance. You might be lucky and get the product you need at the clearance price, which is usually lower than normal.
Product Substitution
Online stores sell products from different manufacturers. If you for example you want to buy a blender, you will get offers for the same product at different cost, based on the brand. You therefore should substitute the brand of the blender you need with another one that costs lower if your money isn't enough.
After all, the essence of buying the product is to be able to blend your fruits and other stuff in the kitchen, and any quality blender will do the same. It's not always about the brand name but the ability to solve your needs with the product.
Expand Your Shopping Space
If you narrow your online shopping space you will be restricted to buying at the price that the websites you visit regularly offers. Speak to your friends and get to know other sources of the products you buy. You will be amazed at the amount of money you could have been saving had you changed your shopping field a little bit earlier.
Avoid The Store At Times
You don't have to buy all your products from the stores. You can also use online sites that lead you to individuals who are looking at getting rid of some products that they have no use, but are still in great and useable condition.
You may for instance be in need of a TV stand, and another person wants to sell the one they have to make space for a bigger one. Such products sell at very affordable prices. You simply get in touch and if the deal is possible and you like the product you see in the photos, you simply complete the process of its purchase and organize the delivery.
There are many other ways that you can save your money through buying stuff online. It doesn't always have to be by using SoftoCoupon.com, all you need is to do the right research and you will save your money big time.