Online posting of Check-in, Google maps, location pictures is like putting one's child safety at risk. The posting of publicly posted images on the searchable map is a risky task when it comes to security. Snap Map had been launched last week owing to help people locate the destination they want to visit.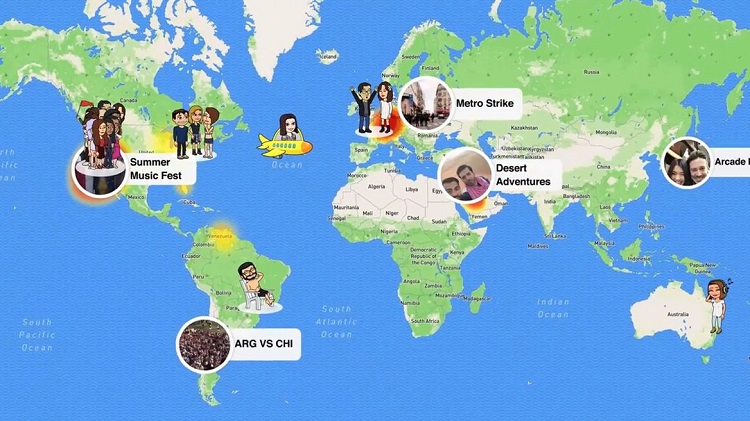 Though the app makes the trip easier to locate but it also increases the risk of publicizing one's location on the Internet network. In this app, the people can locate schools, hospitals, or see images or videos posted by children in the locality. What's more fascinating is that one can locate a friend's place through the map and help find out people's locations.
Snap Inc. had launched its new app Snap Map in order to help explore the world quickly and easily. It is a new way of exploring the globe. This location sharing feature is optional that is it can be activated by somebody who is interested in locating destinations. The Snap Map has features such as letting one post videos or photos that can be seen if posted publicly and also lets one share their location that can be visible to the people added to his or her list of friends unless you decide to protect your privacy as explained in this post. The risk of spreading the location information is at the peak due to the addition of certain friends whom one doesn't even know.
But the creepy part here is that when the location is zoomed in the online app it can exactly locate an individual's address, which street or building one lives in. This update is kind of dangerous as it is like giving an open invitation for trouble. It can be used to stalk or work a way home of users by some culprits. Thus, the app increases the parent's concern.
Whether to use the app or not is one's choice as it may lead to stalking, burglary, trust issues between people, as well as kidnapping. According to Snap, the need for locating people's exact location was a must so as to help friends and relatives get to the location. And also as per the officials, there is a Privacy Center website that can help the concerned parents gather information. The Snapchatters have the option of sharing the data with only the people they want to. The Snap Map is off on a default basis and can be activated if needed.
Thus, the concerned parents don't have to worry about the sharing of the data as there are a number of privacy settings available for keeping the location information safe and secure.