Finding all gear and equipment soaked in water is arguably the most frustrating thing about going camping or hiking. Making things worse is that it does not have to be raining for you to experience this. In most cases, walking under a waterfall or crossing the river is more than enough to ruin your vacation.
Troubles like these are the reasons why more and more people are now opting for a waterproof backpack. Statistics show that the global backpack market was valued at $17.2 billion last year and will reach $22.5 billion in 2023. The primary benefit of having a waterproof backpack is that it keeps your belongings safe from water and rain.
However, there are common reasons why people opt for waterproof backpacks besides being protected from liquids. Among these include: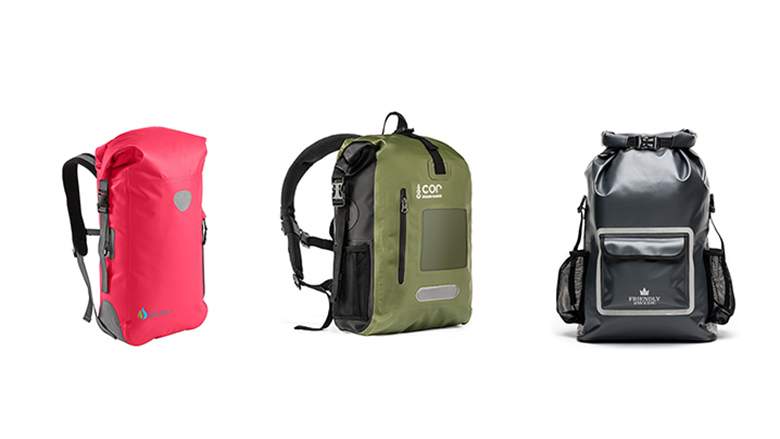 They are Made Of High-Quality Materials
Waterproof backpacks usually come in strong grades of polyester and Cordura nylon, which makes it more durable than ordinary luggage. A combination of polyester and nylon makes your bag durable and lightweight as well as easy to wash and resistant to abrasion.
Also, durable waterproof backpacks come with industry-grade zippers and straps which are stitched twice to ensure robustness. More than anything else, waterproof backpacks also exhibit tightly woven with polyvinyl chloride, polyurethane, and thermoplastic elastomers coatings, which provide added protection.
In several circumstances, retailers go the extra mile and ensure that these bags go through the hands of professionals to guarantee precision. Subsequently, these professionals are on the lookout for inconsistencies, such as if the right number of stitches per inch are followed.
They Come In Different Styles
Style is probably the last thing on your mind in choosing waterproof backpack. After all, you want to keep your belongings free from liquids. However, most waterproof backpacks offer you with an ability to express your personality through its wide range of styles and designs.
 Pick a backpack design that can provide you both comfort and style. Scrutinize each build of the bag as it significantly contributes to your ease.
Bear in mind that a backpack with a fantastic build features a relaxing back panel, hip belts, and precisely padded shoulder straps.
They Provide Numerous Compartments
More often than not, waterproof backpacks come in huge sizes, which makes it easier to put all your camping gear in one place. Likewise, backpacks also come with numerous compartments that allow you to organize your bathroom essentials, gadgets, and food effectively.
In general, waterproof backpacks come in such a way that it maximizes weight distribution to asseverate that the weight of the bag's content is even on all sides.
Keep in mind that you're not going very far on your travels without a great carry-on waterproof backpack.
Conclusion
Waterproof backpacks come in different shapes and sizes. Make sure to create a list of factors to help you choose the best type of bag that will fit your needs. Remember all the advantages of waterproof backpacks and find out the best for your budget at Malo'o Racks.