Do you need a mixer grinder, but don't have. And looking for a guide how to buy the best mixer grinder.
Well, in this guide we will share few tips which will help you to buy a good mixer grinder.
With new Kitchen Equipment getting launched every now and then, it's quite not easy to buy new things. Similarly, choosing a mixer grinder for your kitchen may not seem to be a simple task if you are a budget savvy and don't have much information about it. If that's the case, you do need to read this guide for buying the best mixer grinder. In this guide, you will get complete information about top-rated mixer grinder and tips.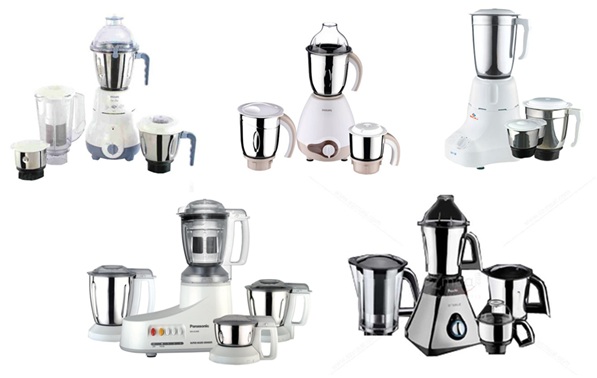 Why do we need to have a mixer grinder at home?
Having a good mixer grinder will make your life easier. In our busy schedule, we definitely cannot grind things in Mortars.
Therefore, having a mixer grinder in your kitchen makes things effortlessly. You can save time along and live a happy life. A mixer grinder allows you to make the masala in less time.
How to buy the best mixer grinder?
Is it confusing for you to put your finger on any particular brand of mixer grinder? As there are so many shapes of jars and features of mixer grinders, finding the one that suits your needs is slightly difficult. You have to buy a mixer grinder that perfectly fits your kitchen needs and does not exceed your budget. So let's talking about how to buy the best mixer grinder.
1. Budget:
Budget is the first important thing of consideration while buying any appliances. State your budget to the shopkeeper and buy the appliance with the highest specification. With so many branded mixer grinders available in the market, you probably don't have to compromise on your budget. Moreover, you keep on getting Deals and discounts on home appliances online. So once you make up your mind to buy a particular type of mixer grinder, you should check the deals or any discount if you want to save money.
2. Design:
The design is not an important factor, but still, I don't like shitty lookalike mixer grinder. If you are like me, then you should check the design. Also, if your family is small then you can buy mixer grinder which having two jars with small size. Otherwise, you are going to acquire a big space in the kitchen that would make it difficult to accommodate. So make sure you choose accordingly.
3. Brands:
You can find several home appliances that are extremely under-budgeted and sold at leading website and malls. However, to have a worthwhile mixer grinder and avoid any kind of a future headache, you need to choose the best. Go for a brand that has been producing the best mixer grinder from years. In India, Bajaj, Panasonic, Preethi, Sujata are good brands.
4. Technology:
After you pick up a reliable brand, the next important step is to find out a powerful motor. The higher range motor (say 750 watts) helps in grinding the food better and faster. Also, it gives longevity to the appliance. You should also check the safety features.
5. After Sales Service:
Last but not the least, the most important consideration while buying a mixer grinder or kind of appliances is the after sales service provided by the company. Make sure that you have the service is good and if they have nearest service center then it will be great for you. Else it would become very difficult to find original parts of the grinder if something goes wrong in future.