A key to business success is effectively using technology to enhance profits. Software solutions offer enterprises ways to increase their earnings while boosting productivity. What matters most is making precise investments based on core corporate principles. Please consider five business software programs that offer a high return potential. They'll help your enterprise achieve its objectives in recrd time.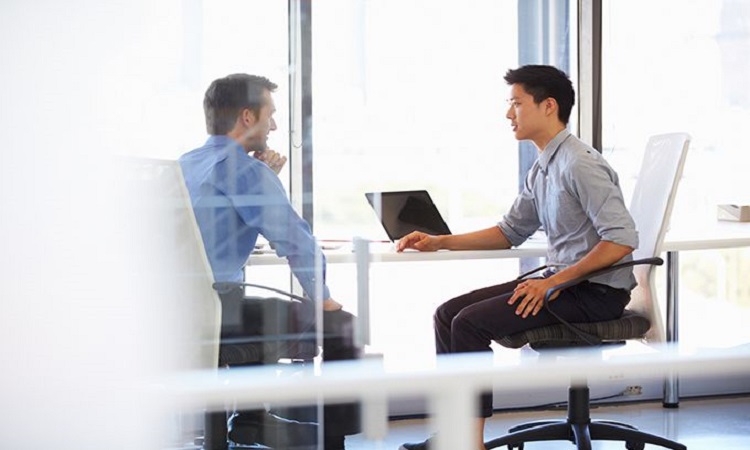 Business Productivity Suites Move Enterprises Forward
CRM software is an essential building block for business infrastructure. Managing every aspect of a customer's lifecycle with your business provides critical insights. In the last few years, a trend is emerging where the CRM software comes in a bundle with other productivity tools as a "suite." Depending on what industry the organization is in, there may be particular tools available or most competitors will adapt more generic solutions.
The nice thing about selecting a suite is that it presents one learning curve for all employees. Once they know how to work the system, they can achieve efficiency. However, it's essential to avoid vendor lock-in, especially if you may have to change sometime down the road. The best suites offer end-to-end solutions that make managing your operations simple. Not only that, the software helps pinpoint areas for improvement with tools like reporting and graphs. Older companies that invest in productivity suites can see immediate increases in sales, customer support satisfaction, and marketing.
AI Is No Longer a Future Tech
Artificial intelligence is no longer just for fans of science fiction. Instead, this emerging technology is catching root with businesses of all sizes. AI deployments can help organizations manage customer service and handle complex analytical tasks. As use cases proliferate, many new types of enterprises will end up embracing AI. Right now, chatbots are enjoying a golden era and will continue to spring up everywhere. They help improve customer service at an affordable rate, so they are an area worth investigation.
An advantage of AI software for businesses is that it is very flexible. Your company may require customization to come up with a solution that yields results. Research now and you'll discover a wide range of approaches to solving problems using Artificial Intelligence software. Which one you choose will depend on needs and plans. One thing seems inevitable, now's the time to explore how this new area of productivity enhancement will benefit.
Tap into the Power of Forecasting Software
Being able to foresee the future has long been a dream for business people. What better way is there to stay one step ahead of the competition than by knowing what's going to happen next. Although the software has not yet evolved to the point where this form or prognostication is possible, forecasting software is a step in the right direction. Programs like Financial Mappers allow for accurately understanding future cash flow requirements. Most small businesses and individuals have problems dealing with demands on their cash.
Companies that don't forecast are at a disadvantage. They are missing out on the preparation required to withstand financial turmoil. When that day comes, they'll be forced to scramble. Mapping finances mean you'll know what current long-term trends are in place so you can adjust your course accordingly.
Many companies are choosing to go with custom mobile applications that are tailored to meet their needs. The cost of mobile development continues to decline, making app development more affordable. Mobile apps have a big advantage because most employees use their smartphones exclusively. There's no reason to settle for software solutions that demand outdated devices when the future is mobile. Mobile solutions also make it easy for employees and remote workers to interact.
Any company that plans on growing a virtual headcount must consider mobile apps. Mainstream applications may be enough, but if not, customizing a specialized app for your business is reasonably priced.
Workflow Management Software Helps You Ramp Up
It's worth considering how investing in workflow management software might help. Almost all companies, especially smaller ones, benefit significantly from an improved workflow. Earnings directly link to efficiency, which results from an optimized flow of production. At any point in company processes, an improvement means additional income. Employees are nearly almost always the most significant expense for a company, so increases in how they perform still matters.
For a growing company, workflow management software is a wise investment. It will help identify the areas that most need improvement so management can discover new ways to improve monetization.
Automate Marketing to Boost Revenues
Marketing automation is a once enterprise-only solution that's now in extensive use by smaller enterprises. The power to send timed marketing message during critical periods in the sale cycle helps close more deals. In addition to the rest of your business infrastructure, integrated digital marketing software automation allows for upselling and improved customer service.
Many prospects end up staying in the marketing funnel for a long time before deciding to make their purchase. This fact is true for high-ticket items in particular. If your business sells expensive products or services or has a complex sales process, this solution is a necessity.
The best part about investing in software is that it remains relatively inexpensive. Many programs offer per-seat pricing which means you only pay for the seats you need. That means you can dip your toes in instead of going all in with a massive infusion of capital. That way, you can adjust your budget upwards as the advancements from the program begin to accumulate. Business productivity software lends itself very well towards reinvestment because it helps management find additional cash from operations.
There are more options available now for upwardly mobile business managers than ever. Software exists that will help you unleash lost revenue while boosting your worker's morale and output. Why settle for less when you can implement a new software infrastructure that allows your company to move forward in your industry. A bit of research now will help you evaluate your options to make the right investment.