Have you ever heard about "the office that never sleeps?" Well, there is a good chance that you have it right in the comforts of your own home. The current virus scare has a lot of people setting up work desks in their houses. Telecommuting is a necessity since the populace is not allowed to even step a foot out of their doors. This new normal is the reason why there is an ongoing search for the perfect home office equipment for your work requirements.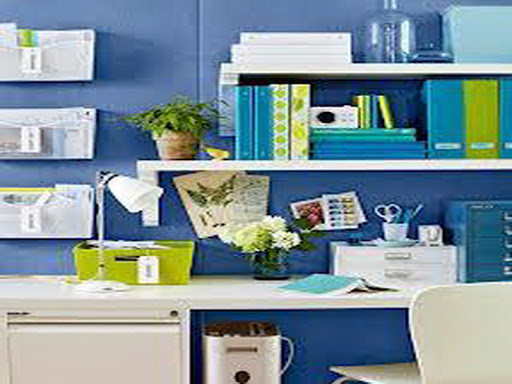 Working from home is beneficial for most office workers. When you went to work, you need to prepare and allot a couple of hours for you to get there on the dot (and with additional water cooler time to spare.) You can now wake up half an hour before you start your daily grind. Working from home lets you save money since you do not need to go out and commute to and from the office. And since it becomes a routine, you need a space that grows with your work requirements as well. However, you need to take a few things into consideration such as your data security before starting work from home.
You might even want to consider investing in a neon sign to give your home office a modern and vibrant feel. Moreover, nowadays, thanks to websites like Neon Filter, getting a personalized sign for your home office has never been easier so do not be afraid to do some research to find the best lighting pieces for your new workspace.
Check if the work area is conducive to work. 
Not all quiet spaces at home are perfect for work-related matters. Look for an area that seems to be a conducive place for work. You can clear an area of your bedroom or even convert a big closet as a secluded work-spot. An infrequently used room, such as a guest room or an attic is also suitable for working.
Since you will be working full eight-hour, continuous shifts, you need to ensure that the place is well-ventilated and adequately aired out. Electrical outlets are also necessary for your home office equipment. If you tend to do more paperwork and printouts, having space for an extra table might be required. And the ambience is also helpful in boosting your work productivity, so remember to check out if you have a well-lighted space for less risk of eyestrain.
Plan and budget for the essentials that your home office needs.
Once you decide on your home office site, you now need to consider what you need to keep your area up and running. Most homeworkers already have a laptop or a desktop computer. But there are other things you need for a seamless workday.
Check if your internet connection is sufficient for your video calling needs. You may also wish to get yourself the best vpn for firefox, or whichever browser you use, if you don't already have a VPN for additional security (and it may even help speed up your internet connection!). You will need an external hard drive (for data and file backup.) And if you intend to flit from one room to another, then you may need a router or a Wi-Fi extender for continuous internet usage.
Buy a UPS and separate surge protectors. 
Power interruptions are a clear and real danger for home workers. The thought of being linked to an urgent video call for a second and logged out in the next due to a power outage is scary. The solution is an uninterruptible power supply. The UPS is a failsafe and lifesaver for office workers. It is like a big battery for your computer and other smaller appliances, which may last between twenty minutes to a little over an hour. So in a blackout, your computer, phone, and other work-related gear run on power.
A power surge is another matter that needs consideration. When an interrupted flow of electricity starts again in an instant, there is a sudden electrical pressure on wires. It may heat up, melt, or burn computer wiring instantly or in a prolonged period. Protect all of your cords with surge protectors.
Shifting to a work-at-home setup may seem like a daunting task. But it all starts by setting up a functional work desk for all of your working needs.