Your wedding is one of the most thrilling times in your life. It is filled with excitement, joy, and anticipation. Of course, it also comes with the seemingly unending planning.
Your bridesmaids have been with you from your bridal shower to the big day. They have done everything possible to make your wedding your most cherished memory. Now it is your turn to thank them with the perfect gift, a gift capable of expressing just how much they mean to you–how much they have meant through it all.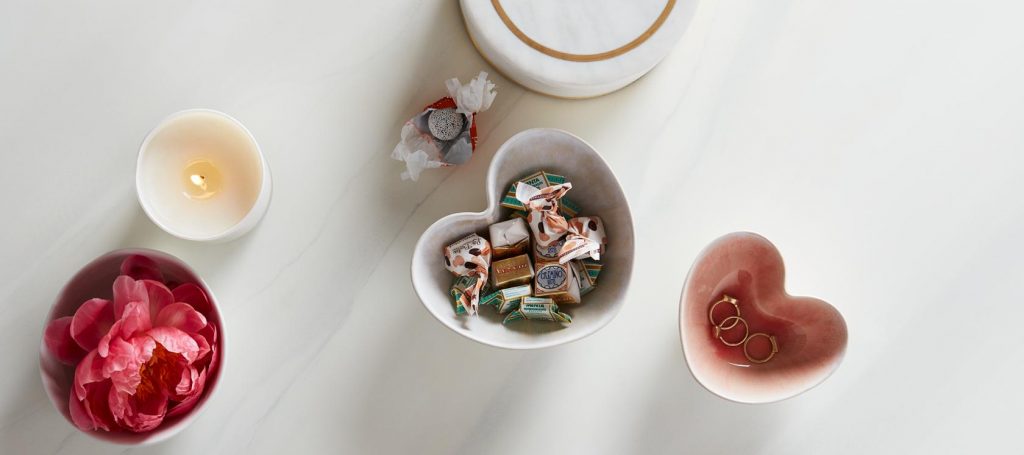 The following ideas can help you find gifts that are perfect for your bridesmaids. These gifts will last beyond your special day, and they offer you the option of having them personalized.
Bathrobes
After a long day, there is nothing better then treating yourself to life's small luxuries. You can offer the same for your bridesmaids by pampering them with the gift of small luxury found in the perfect bathrobe.
If your girls live in a colder climate, an Egyptian cotton bathrobe is the perfect addition to a night curled up with a good book. For the binge watchers, a warm, soft robe makes movie marathons all the more special.
If satin or silk is more their style, you can choose to individualize your bridesmaids robes or opt for the group gift and give them matching bridesmaids robes.
Style choices abound: from floor length to above-the-knee, to solid, striped, or floral. When it comes to bridesmaids gifts, your girls are sure to enjoy this gift for years to come.
Jewelry
Jewelry is always a fabulous idea. With so many style choices available, it is a gift that will also compliment your bridesmaids' gowns. It is also a great way to give your friends a gift they can use again and again.
Necklaces compliment most bridesmaids dresses. They also please most bridesmaids. From choker to rope length, necklaces are versatile, making them gifts that endure. Of course, do not forget the bracelet option. You can add an extra touch with a personal, engraved message.
In fact, whatever type of jewelry you select, engraving jewelry with your bridesmaids' names or initials is a delightful way to add a personal touch to each gift.
Bags
Add some fun or style into your bridesmaids' day with a tote or bag. Whether your girls are sporty, outdoorsy, or professional, you can find the perfect bag that says thank you.
Totes come in so many varieties, you are certain to find the right tote to fit your bridesmaids' personal tastes. From beach totes to work totes to sports totes, this gift is sure to please.
Cosmetic bags are another great idea. Keeping all of your makeup in one place makes life much easier. You can also customize them with names, initials, or a special message.
Finally, every women can use a mini bag. These are great for either carrying just the essentials for everyday use or for a night out on the town.
Cookbooks
If your bridesmaids are foodies, consider the gift of a cookbook. Cookbooks are great way to add some variety to your friends' day by helping them find new, delicious recipes they can enjoy throughout the year. For your more adventurous friends, consider a cookbook with cuisine based on a foreign culture or region.
An appetizer cookbook may be more suited to beginners or those with smaller kitchens. However, even seasoned pros can have fun exploring new twists on tried-and-true appetizer recipes. A cookbook entirely devoted to desserts is sure to be a crowd-pleaser. You can choose a cookbook that specializes in one type of dessert or one that includes a variety of desserts.
Beauty
Everyone likes to look good. Anything related to beauty is sure to please your bridesmaids.
Mini emergency kits are great for the bride and much appreciated by bridesmaids, too. Packed with everything from gauze pads to bobby pins, these kits are invaluable year round.
Help your girls keep their nails beautiful with a manicure set. Whether your bridesmaids like gel, acrylic, or natural nails, there are a lot of options to choose from, which makes this particular gift easy to personalize.
Of course, you must not forget their toes. Everyone loves a beautifully manicure foot, and a pedicure set is a great way to achieve and maintain the perfect look.
Gift box
You can really use your imagination with this one and give your bridesmaids something super special. A gift box can be the same across bridesmaids or individualized with items to suit each girl's tastes.
Themed gift boxes can be super fun. You can fill them with skincare or hair care products. You can also design a personal luxury gift box that includes a bathrobe, slippers, lotions, and candles.
You can also design a personalized gift box for each of your bridesmaids. Individualized gifts provide you the special opportunity to show how much you appreciate their unique contributions to your day. For example, some may like chocolates while others might like hard candy. Some of your bridesmaids might like flower-scented candles while others might like fruity or spicy scented ones.
Electronics
We live in an age of electronics with ever-growing options that make life more enjoyable. With this in mind, choose something your girls can enjoy everyday and is in-tune with the times.
An electronic reader is a wonderful gift that anyone would love. Readers are light, compact, and capable of storing thousands of books. Also, you can opt to add a personal touch by loading each reader with some best-sellers in their favorite genres, allowing them to enjoy the gift immediately.
Wireless headphones are another great idea. You friends can use them with their phone, electronic reader, or laptop without the hassle of untangling wires or getting the wire caught on things.
Of course, the best gift is this: make them beautiful in your wedding. Many times, bridesmaids dresses are designed to not outshine the bride. That sort of myth is nonsense. Each bridesmaid must be beautiful, and you can ensure each girl is by getting her dress and accessories at an elegant wedding store. Stores like luvbridal will allow everyone to look beautiful, providing everything you need.