Here in the Capitol of Queensland, we enjoy our share of culture and visitor sites. We have interactive exhibits at the Sciencecentre and the Museum.
For those of the less interactive ilk, we can enjoy the Queensland Gallery of Modern Art, or we can visit the Brisbane Botanic Gardens at Mount Coot-tha.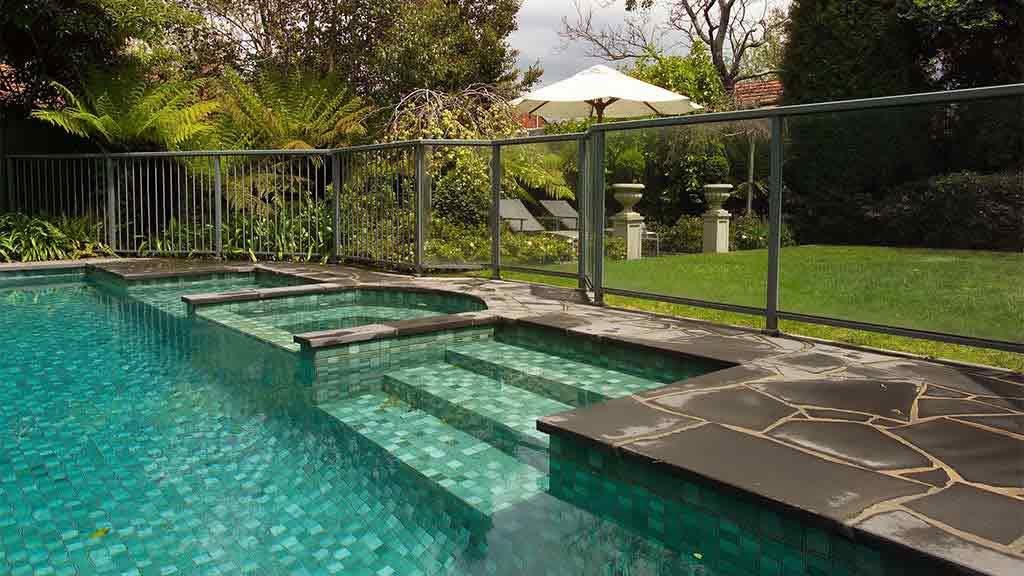 For still other Brisbanites, wishing to avoid our over two million fellow citizens, home enjoyment and relaxation are tops on the personal enjoyment menu. Being coastal dwellers and water lovers, we enjoy water-centered recreation activity.
While we are situated right here on the Brisbane River, as well as the Gold Coast, most of us prefer a cleaner, more hypoallergenic swim. To that end, we choose to install and maintain our own pools.
The city officials have a list of codes or standards which apply to all private pools. When considering what makes a quality fence for your pool, it will help if you keep the following standards or qualities in mind. Perhaps surprisingly, the first quality for a proper pool fence is that it is legally permissible.
Legal Requirement(s)
The Brisbane City Council has a list of legal requirements for private, residential pools. These standards protect both the public and the owners.
Swimming pool fencing and barriers to outsiders are among the first mentioned, and they are strict about it. Fencing and barrier standards protect against unauthorized access.
Unauthorized access can cost the owner far more than a fence if a serious injury or death should occur even though the victim gained illegal access to your pool.
Fences must be a certain height, 1500mm to 1800mm, with an additional barrier of 900 mm that is free of climbable obstacles. This means there can be no objects leaning against the fence or within 900 mm of it that can be used and climbed to gain access.
There must be no gaps larger than 1000 mm, and the gates must be self-closing and self-latching.
Cost
Glass Pool Fencing in Brisbane is the most popular pool fence material available. It easily meets the other five qualities this article covers. It is doubly attractive because it not only protects your pool, it also adds value to your pool and surrounding property.
The cost is flexible, and dependent upon several factors. The quality of the glass you select is foremost. The shape and size of your project are other cost factors.
Estimating cost is really among the first considerations. One of the quickest, easiest ways to calculate glass fencing cost is by linear metre. The following is a general listing for estimation:
$200-$275 per linear metre (semi-framless)
$275-$350 per linear metre (framless)
$375-$450 per linear metre (Balustrade)
$650-$950 per linear metre (Balustrade Custom Frameless)
Balustrade here refers to the structural frame of the fence in addition to the glass panels which make up the length of the fence. Custom Balustrade usually refers to etching and other customer-requested, unique characteristics of the glass fencing.
Appearance
Of course, glass just cannot be surpassed for its understated elegance and beauty. Glass lets the natural appearance shine through like no other building material.
It is almost like invisible fencing. At certain angles, it is even difficult to see. It's like having a fence but not having a fence. Glass fencing lends a quality to your entire pool area that wood and other metal building materials do not.
Durability
When most people hear the phrase, glass fence, they respond with a sarcastic chuckle. The two terms just do not go together. You may often hear remarks like, 'I need a real fence', or 'I need protection more than I need decoration'.
Fact is glass, when properly engineered for the appropriate application, is surprisingly durable. Properly installed, glass fencing is straighter, and as a result, stronger than it may look.
Glass fencing is not made from the same quality of glass our drinking glasses are. This glass is 12mm thick and is often infused with polymers which increase its tinsel strength.
This is tempered glass, and it is roughly four times more durable than regular annealed glass. Even with relatively rare breaks, the breaks won't leave huge shards. When tempered glass does break, it shatters into much smaller pieces which are much less of a cut injury hazard.
Functionality
Functionality refers to whether the glass fencing actually does the job intended. What you have with glass fencing is a solid barrier that prevents infants from entry. This meets the safety standards for pool fencing.
Solid barriers are much safer than multiple piece fencing. There are no spaces within the panels or their frames. Children cannot get trapped between sections of separated material which look like they could be squeezed through.
Maintenance
Glass pool fencing is as close to maintenance-free fencing as you can get. Believe it or not, glass cleaner or dish detergent, a little elbow grease and plenty of water keep them shiny, clear and beautiful.
Unlike painted wood or metal, they do not fade or discolor with age if they are maintained. You won't have pieces of metal or wood coming lose which need constant repair.
Ease of Repair
When these glass sections need repair, the section is removed and a new one gets installed. Again, there is no color to worry about matching as with panels made from other materials since there is no color.
You save time and money since the whole fence does not have to be painted or refinished. The repair is not even noticeable to anyone who does not know you had it done. While this is not a DIY kind of repair, the installer who initially erected it can usually schedule the repair.
Conclusion
To some readers, the use of glass for a fence material is an unwise choice. Setting all preconceived notions about glass aside, you may be pleasantly surprised to discover the utilitarian value of tempered glass.
When you measure glass fencing in accordance with the qualities or standards mentioned above, it emerges as the clear winner.