One person was killed and seven others were injured when a row of seats broke from the structure of a carousel in Ohio, according to police officials.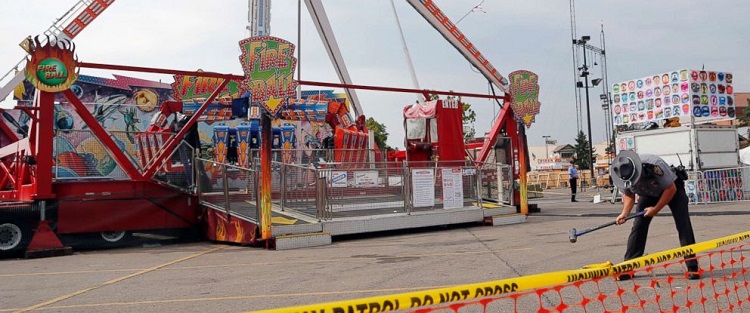 The tragedy occurred Wednesday at an agricultural fair in Columbus.
Firefighters told local media that the person killed was an 18-year-old man.
The victim was propelled into the air and landed approximately 15 meters away.
The wounded were transferred to hospitals in the region, according to the same officials.
"It's a very difficult day and a very difficult night for the people of our state," Ohio Governor John Kasich said at a news conference, describing the accident as a tragedy.
The seats in the Fire Ball carousel involved in the accident are placed in a circular configuration at the end of an arm that sweeps the seated persons in a pendulum motion.