Rapper Tekashi 6ix9ine might be sent to prison for carrying out child sexual exploitation along with assault charges. The office of the District Attorney for Manhattan stated that by carrying out offences two times, the rapper has violated the 2015 plea deal he made.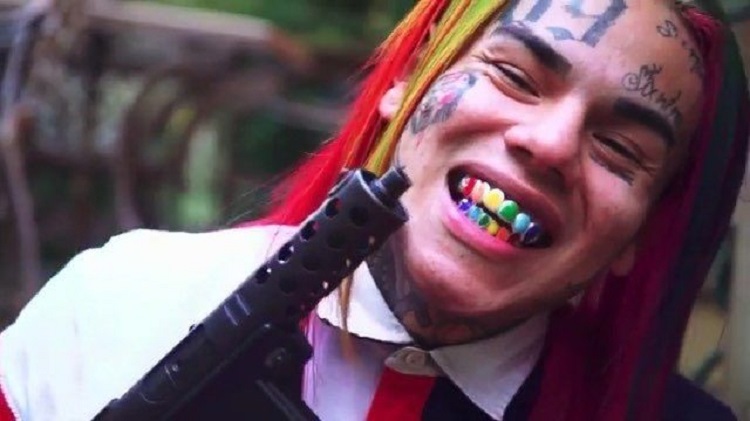 Along with registering the rapper under the Sexual Offender Registration Act, it is also being suggested that the rapper undergo trial as an adult and be provided with a prison sentence of three years.
Tekashi6ix9ine, whose original name is Daniel Hernandez was found to be guilty in 2015 on the charges of using a child as a part of a sexual performance. After this, as a part of the plea deal, he had agreed to not being involved in any other offence for upcoming two years, against not having to register as a sexual offender. Also, under the terms of the same deal, if he violated the deal, he could be sent to prison for three years.
After this, the rapper has been involved in arrest for choking a teenager in a shopping center and driving without a license, along with assaulting a police officer and carrying out obstruction to government administration.
Sara Weiss, the Assistant District Attorney, has stated that he has carried out violation of the deal by undergoing subsequent arrests and promoting violence via social media. She also wrote to the judge that these crimes are jeopardizing his chances of any rehabilitation. She added that this behavior by the rapper is negating any plea that he should be provided any relief from a criminal activity and should be subjected to adult sentencing, despite having chances to be treated under youthful offender treatment, as he committed the crime at the age of 18.
The rapper is famous for his strange appearance, controversial actions and issues with legal system.