Elon Musk's, The Boring Company, specialized in tunnel drilling, was chosen by Chicago to set up a very high speed train. It will link the downtown network, called The Loop, to O'Hare International Airport.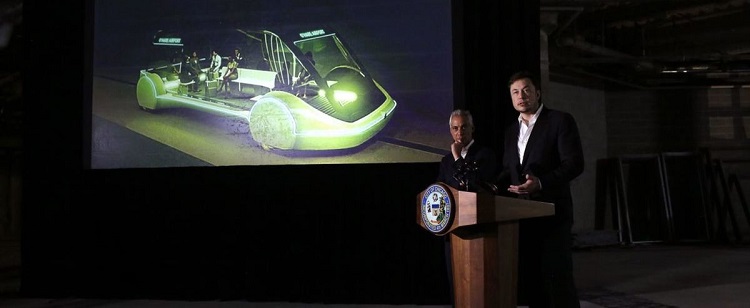 The planned system, dubbed the Chicago Express Loop, will transport passengers in battery-powered vehicles that will travel in tunnels at speeds of up to 240 km / h, the company says.
"The coming together of Chicago's economic engines will keep the city at the cutting edge, create thousands of high-paying jobs and strengthen our great city for future generations," said Mayor Rahm Emanuel. "This transformation project will help Chicago to write the next chapter in our legacy of innovation and invention."
The cost of the project and its implementation have not been specified. Private funds will finance the system.
The 32-kilometer ride will take 12 minutes to complete. It currently requires between 30 and 45 minutes, not counting traffic.
The cars will carry up to 16 passengers.
Elon Musk unveiled a similar plan last month in Los Angeles.