According to stats, chronic low back pain affects about 4 to 25 percent of the adult population. This figure should be enough to motivate you to improve your fitness levels and lifestyle habits to ensure you don't get lower back pain. The process of diagnosing and treating lower back pain seems simple, but it's not the case. The diagnosis process can be a bit tiresome, and the treatment needs to be customized according to the needs of an individual.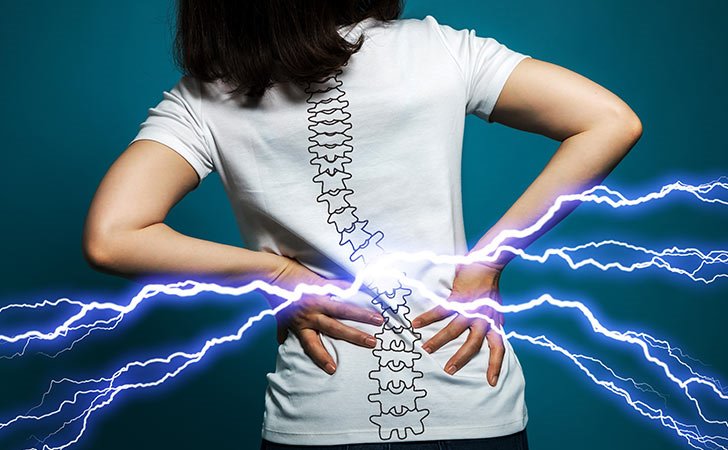 Many people opt for home-based treatment options to cure back pain before they visit a doctor. Halo Healthcare, a leading healthcare solution providing company, wants people to get relief instantly. The company knows that most people have been opting for low-cost solutions in 2019. As a result, Halo Health has since released their discounted prices on Dr. Ho decompression belt. This belt could be an ideal tool for back pain.
To know about the entire diagnosis process and the treatment options just keep scrolling.
Diagnosis
When you visit a doctor to get back pain diagnosed, it is highly probable that the doctor would examine your back first to know the pain points. The doctor might also make you sit, stand, walk or lift your legs to determine how much pain you have. In the next step, the doctor would ask questions like rate your pain from 1 to 10. The doctor might also ask you how do you function in your daily life despite the pain.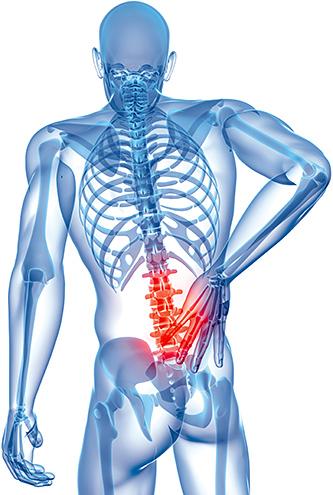 In most cases, the doctor might want to see your medical history, want to know about your family medical history and ask more questions about the same. All this is done to determine your pain level, your ability to normally live despite the pain and rule out more serious causes of back pain.
If a doctor feels that you need to undergo more tests to know the exact reason behind the pain, then the doctor might want you to undergo one or more of the following tests.
Ø  Bones Tests
These tests let a doctor know whether an infection or any other condition is responsible for your pain.
Ø  X-Rays
These tests generate images that let a doctor see the alignment or your bones and determine whether you have arthritis or broken bones.
Ø  MRI or CT Scans
These scans also generate images that help determine problems with bones and tissues, tendons, nerves, blood vessels, and ligaments.
Ø  Bone Scans
In case a doctor suspects that you have compression fractures or bone tumors, these scans would be conducted.
Ø  EMG
Known as Electromyography, these tests measure electrical impulses that are produced by your nerves and record the responses offered by your muscles. This scan can help diagnose spinal stenosis and herniated discs. 
Treatment
There are two main types of back pain, acute and chronic. Acute pain is usually treatable in a few weeks and responds well to home remedies. In contrast, chronic pain is pain that lasts for months or years, often comes back, and can be more difficult to treat. That being said, some people have found using CBD oil for back pain to be an effective treatment, easing chronic pain within a few treatments. Some of the medical treatments that help with both types of pain are mentioned below.
  Medications
You can start with over the counter pain relievers and then switch to prescription pain relievers if the former fails to show any results. In some cases, topical pain relievers like salves, ointments or creams might also work. Though one should keep in mind to buy medications and other related products from a trusted retailer only.
  Muscle Relaxants
If OTC painkillers haven't worked for you, you can switch to muscle relaxants. But be cautious as they can make you feel sleepy or dizzy.
   Narcotics
In case your pain is extreme, you can opt for drugs with opioids. Make sure that you get medications that don't last for more than a week as they can be addictive and they don't work well for chronic pain anyway. Also, at present, CBD products are used for alleviating pain (to know, visit Cfah.org).
  Antidepressants
You can also try tricyclic antidepressants to get rid of back pain. They might work for people with chronic back pain as well.
  Injections
If all of the methods as mentioned above fail to help you get relief from pain, your doctor might inject cortisone in your body. It's an anti-inflammatory medication that reduces inflammation near nerve roots and offers pain relief for a few weeks or months.
  Exercise or Physical Therapy
People who have extreme pain in the back might be recommended to visit a therapist regularly and do some basic exercises that strengthen your back, abdominal muscles and enhances your posture. If done regularly, this option might stop the pain from coming back. Some advanced versions of physical therapy include heat, ultrasound and electrical stimulation.
  Surgery
In extreme cases, the doctor would suggest that you undergo back surgery. This option is mostly for people who have progressive muscle weakness or structural problems like spinal stenosis or herniated discs. These problems usually can't be fixed via medications or physical therapy alone or don't respond well to such treatment options.