Stress from work is inevitable. There is no telling when a problematic project throws you off the loop, or when personal matters distract you from other obligations. The burden of work is considerably more substantial when your job involves public service.
Public servants are government officials and employees under a department of public service. They range from health officers, firefighters, police officers, volunteers, and the like. They are people whose jobs concern the welfare of the public.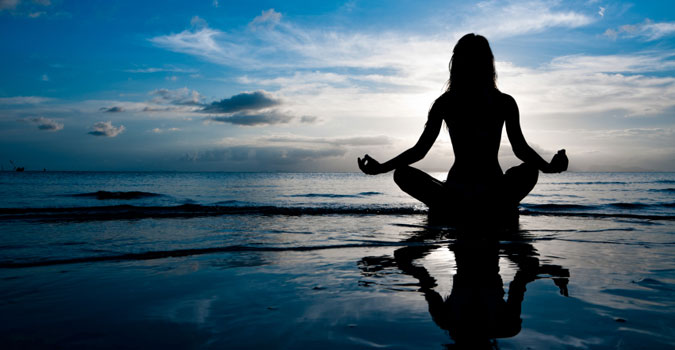 When your job involves a lot of physical and mental space, it is challenging to leave room for faith and spirituality. As a result, you may lose an outlet of peace within yourself and succumb to stress and other forms of burden. To help, consider practicing meditation and reading a public servant prayer every day.
Shoo Away Stress with Mindful Meditation 
An essential factor in beating work-related stress is to meditate. Public servants tend to consume a lot of energy with physically-taxing work. Meanwhile, servant leaders always need to think quickly to solve tricky situations. But a fast-paced, high-energy job does not mean that you don't have enough time to clear your mind and meditate.
Contrary to popular belief, you do not need to spend hours sitting down on the floor with your legs crossed to meditate. Instead, you can start by taking deep breaths during your breaks.
Inhale, count from one to five, exhale, count from one to five, inhale, and so on. In circumstances where you feel pressured and unable to think clearly, consider this short meditative exercise to help clear your mind.
At home, you can work on doing the same breathing exercise for an extended period. Here is a more detailed overview of how meditation works.
Reconnect with Your Faith with Public Servant Prayers 
Although meditation does a lot to your mental well-being, it may not necessarily create an impact on the way you think in the long-term. In that case, perhaps the best way to get rid of stress and bring back your motivation to work is to reconnect with—or introduce yourself to—Christian faith.
Commitment is one of the driving factors to developing a more positive outlook on your life, family, and work. And that commitment often begins with a sense of spirituality. By opening yourself up to God and allowing yourself to become vulnerable in his presence, your mind will be freed from any burden.
However, prayers can be difficult to construct. Sometimes, there is just a lot going on at work and within yourself that you are not quite sure where to start.
In that case, consider reading Everyday Prayers for Servant Leaders. It is a book of daily prayers by Andrea Price, who wrote it with public servants in mind. The book is filled with prayers on motivation, learning how to deal with authority and co-workers, the appropriate times to say no, and other valuable lessons that can be applied in the workplace.
Although it is a book of prayers with devoted Christians in mind, it is a good idea to pick up the book even when you are not religiously-affiliated. Opening up your mind to various perspectives different from your own will help you become a better co-worker and leader. It may also help you understand the thought process of a close Christian friend.
Reading and practicing a public servant prayer every day will do wonders in helping you understand your spirituality and express your burdens to the Lord.
Apply What You've Learned by Faith 
Although reciting a public servant prayer will help you develop your spirituality, it is important to note that faith is not something that remains within yourself. Instead, it is something that should be expressed to the people and the world around you.
Do something good for a friend or help a co-worker in need. By doing good to others, you are subconsciously practicing the devotion you developed through a daily public servant prayer.