There is a list of steps that you need to follow when starting an online business. Many people have started and grow their businesses by researching the market, writing compelling copy, designing your website, and establishing yourself as an expert. After you go through those steps, you should also use e-mail marketing, PPC, and upselling tactics.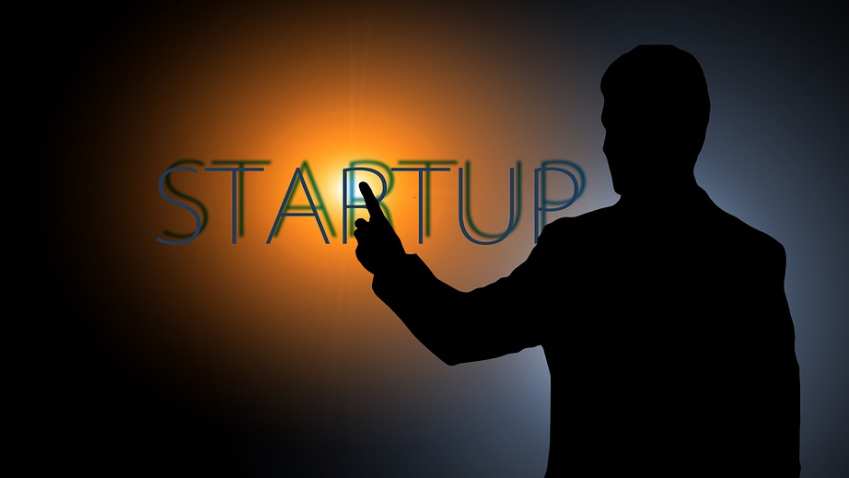 Anyone can create a successful online business using these steps. Read on to find out how you can successfully start and grow your business online.
Research the Market
Market research is the most important steps in starting an online business. It's important for you to determine the needs of your customers. The wrong approach is to create a product or service and then market it. If you want success, then research the market to find out what your customers are looking for.
One way is to read online forums and communities of people who discuss their problems. Visiting these platforms allows you to know what people are talking about and what solution hasn't worked. Once you found the problem, use keywords on Google to find a solution. There might be other businesses that are trying to solve this problem.
Gather information about your online competitors. Using this information can help you determine which products and services will address these people's needs. This is one of the things you have to keep in mind when starting an online business. A well-executive product or service will be even more useful for your customers, increasing your chances of online success.
Write Compelling Copy
Part of starting an online business is learning about copywriting. A successful formula to selling online is to create sales copy that's engaging and compelling. It allows your customers to see the benefits of your products and services. Your sales copy should leave an emotional impact on your customers.
It'll make them realize that your products and services are the solutions they've been looking for. In your sales copy, you want to focus on why your product or service is the best. What makes it different from your competitors? How will it solve your customer's problems or improve their lives? Put yourself in the shoes of your customer and ask, "What's in it for me?"
Design & Build Your Site
Once you have your market, product, and sales copy, you need to create an attractive website. Remember to stick to a minimalist design. You have less than five seconds to attract someone's attention. Otherwise, they will leave your website, never to return again. Keep the following tips in mind:
Use one or two fonts on a white background
Make your navigational menus simple and clear
Use audio, graphics, or video if they reach your customer
Include an opt-in so you can use e-mail addresses
Make it easier for your customers to make purchases
Make your website customer-friendly
It's also important to create a logo for your website as well as your social media pages. Make sure that your log is used across all forms of marketing communications such as BrandMe.
Use PPC to Attract Buyers
One of the best ways to attract customers is through Pay-per-click advertisements. These are known as online advertisements that show up on search engines. Experiment with different keywords to see which ads work before your search engine optimization purposes.
You should use the highest converting keywords, which you can use in your content and HTML code. These keywords will make your website rank higher in search engine results.
Establish Yourself as an Expert
Most people use the internet to find the information they can't find in a book, newspaper or magazine. Give them that information by writing for other websites, and you'll see an increase in traffic and search engine rankings. You should include a link back to your website with some information about you. This allows you to attract new customers.
Only offer to guest post for relevant sites that provide a link back to your website. Search engines look for these links, which will help increase your rankings. As you establish yourself as an industry leader, provide free content that's valuable and useful. Offer that content through various article directories and social media sites.
Use E-Mail Marketing
When you build your e-mail list, you're providing yourself with one of the most valuable assets to your online business. This allows your customers, readers, and subscribers to give you their permission to send them e-mail newsletters. Anyone who visits your websites and opts into your e-mail list is now a lead. There's no better way to follow up with those leads than through e-mail marketing.
That means your small online business can reach millions of people. Then you can use it to send promotional content. E-mail marketing is one of the most cost-effective ways to promote your business compared to traditional marketing methods like print, radio, and television.
Use Upselling Tactics
Once a customer purchases a product or service from your website, provide additional ways to attract that customer back to your site. You can do this with upselling tactics. Upselling offers other products or services that are complementary to the original purchase the customer made. This allows you to sell more products and services, which helps grows your business.
The internet has become a place for business owners and entrepreneurs to sell their products and services. If you want to start an online business, then follow each of these steps. You'll notice an increasing number of potential customers to your website. Follow these steps in order to reap the benefits of having an online business.