Indian weddings are extravagant and a huge amount of money is spent. A major chunk of this amount is spent on the jewelleries of the bride. There are many rituals in the Indian culture and the rituals vary from region to region. And thus the marriage ceremony goes on for almost a week. Everyday the bride wears a different outfit and jewellery. If you are getting married or planning to anytime soon then this article is for you. Here are some jewellery types that you must have in your wedding collection: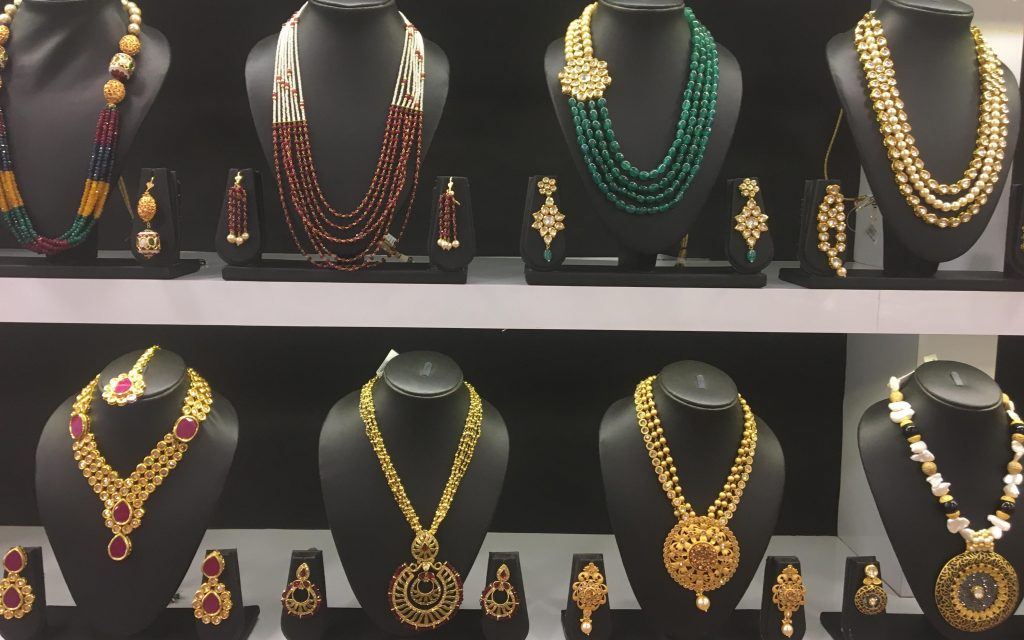 Kundan Set
It is the most costly and famous kind of jewellery set owned by the Indian brides. It is expensive because of its intricate glass stone fitting on gold with the Jarau technique. Kundan was took its birth in Rajasthan during the Mughal Era and became popular under the patronage of the Rajput ruler. Therefore, it is a must have in the bridal collection as it gives a magnificent look to the bride's overall get up. You can wear this for your reception.
Gold Jewellery
Pure gold jewellery is traditional and the most popular jewellery in a Indian weddings. There are many designs available in the market which makes it a timeless choice for bridal jewellery. The increasing value of gold has made it mode of investment. Besides, it goes well with any kind of stone fittings thus making the base for different kinds of jewelleries. But pure gold jewelleries will always have the unmatched charm that an Indian wedding demands. You must also have a gold chain that you can later wear on a daily basis.
Temple Jewellery
This another form of pure gold jewellery but what makes it different from other jewelleries is its rich history and style. The Temple jewellery was originated in India in the times of the Chola. It was crafted primarily to adorn idols of God and Godesses. Today it is more popular in the Southern part of India but is slowly gaining popularity in the other parts of the country to because of its unique Nakkshi. If you look for latest gold jewellery designs catalogue you will find various styles of temple jewellery and its price. It is costly but you must include this for your wedding.
Meenakari
Meenakari is another technique of making jewelleries by which the surface of the metal is vibrantly coloured. Meenakari art is used on Polki and Kundan jewelleries too. It was also brought to India by the Mughals emperors and later was introduced in Rajasthan by Raja Man Singh. Now it is famous all over India with variations in colour depending upon the region. You can have a set of meenakari jewellery for your post wedding rituals.
Silver Jewellery
Simple yet shiny, silver can be a choice for your small ceremonies like mehendi or haldi. Some even opt for Diamonds on silver for their reception day. There are ample of designs available for silver sets.