Much effort goes into searching a good office space. You have to be on your toes and keep a lookout on every available opportunity.
Many a times you regret the decision you made and aspire that the other office space was better than your current. If you are in such a situation, you are not alone. There are a host of people with good businesses who want to leverage a good office space.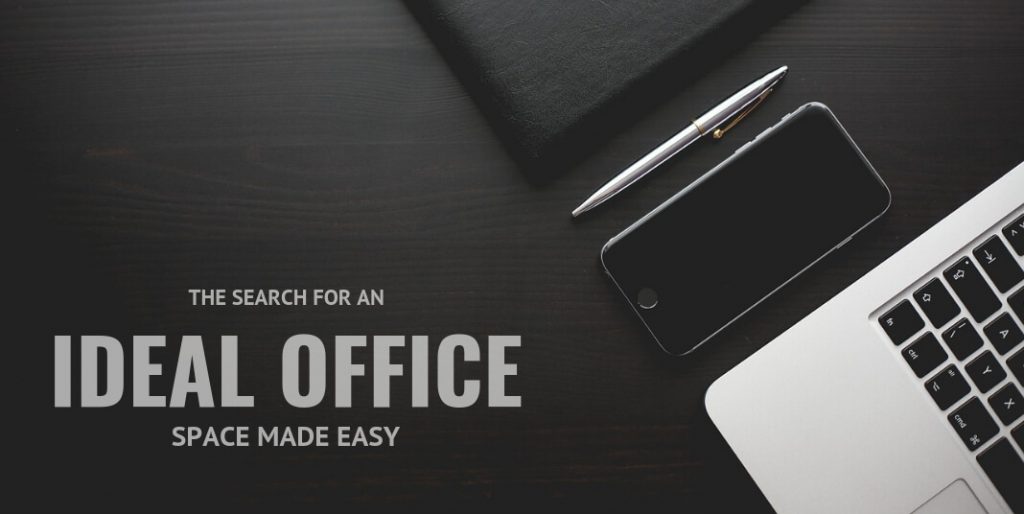 We will scan through some fine steps in your search for an office space for rent in Bangalore. These are well accepted, simple and intuitive tips that ease your effort.
Tips on acquiring a good office space for rent: 
Make a calculated compromise on quality
There is always a trade-off between quality and costs. It certainly would happen that you may pay more for rent and get a poor office space.
Always adopt the middle path. Don't spend too much nor compromise on quality. Get a reasonable deal which is beneficial to both parties.
Be careful of paperwork
There is bound to be good amount of paperwork when choosing a commercial place for rent. This process can get lengthy if regulations are strict and imposed.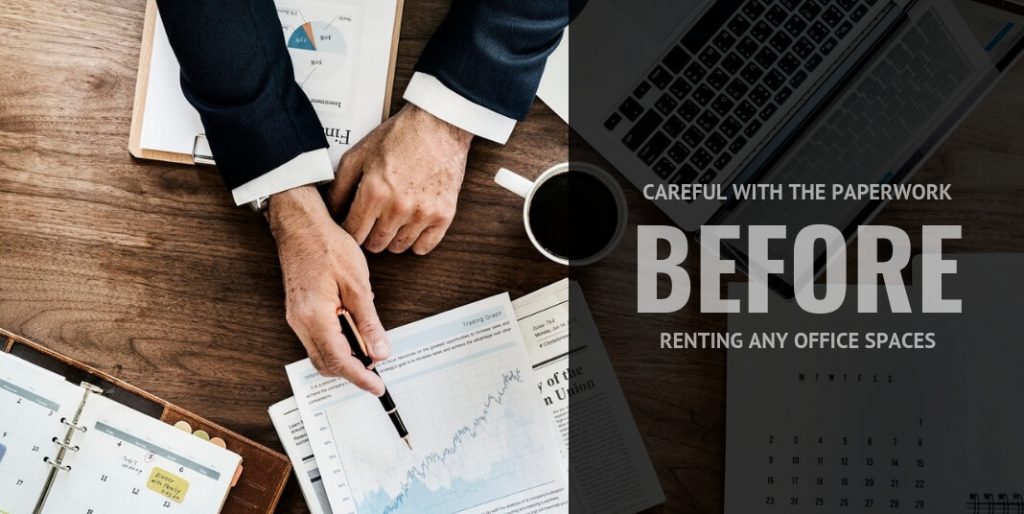 Be extra careful in all your paperwork and be methodical. Don't get tired of this step and patiently finish the work involved. This will prevent nasty surprises if any in the future.
Do a survey of the history of the office space
Certain businesses thrive in certain locations and others do not. Make a wise choice by analyzing your business and its fit in your chosen office space.
Sometimes, even if the office space is quite old, it can offer many advantages in the form of ideal location and facilities. Be ready to swiftly acquire such opportunities.
Also read: 5 Tips to Finding the Best Office Space
Analyze time factor
Be well aware of time constraints and your move into your office space. If the office space is currently occupied, make sure by the time you move, all the necessary logistics are in place.
There should not be unnecessary collision between your move and the previous party finalization. This is quite a critical step which needs to be planned methodically.
Check the surroundings
An office space adds much value if the surrounding facilities are well developed and easy to access. Your employees would like to make use of xerox and printouts, so a plan to cater such basics is a must.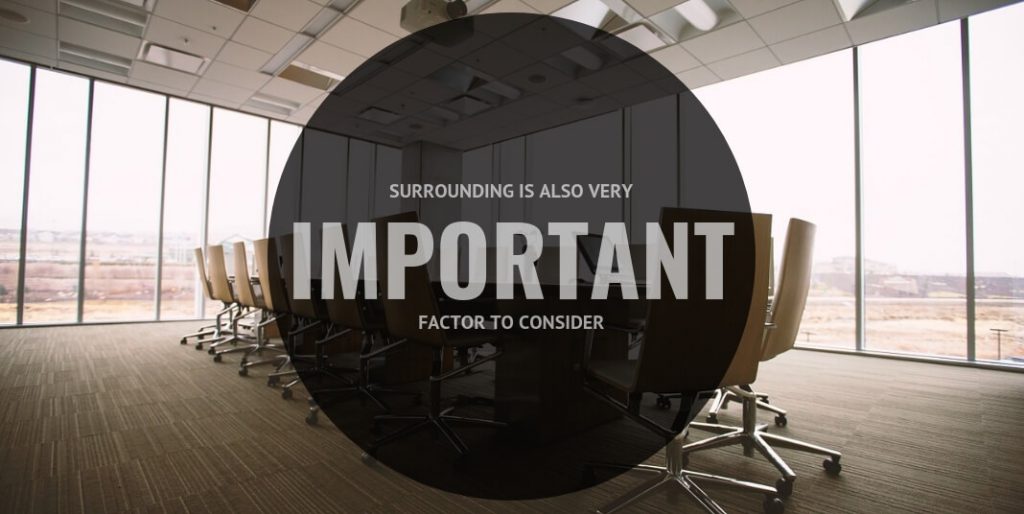 Other simple facilities would be food courts, pharmacy stores and mobile phone accessories. Such simple thoughts would go a long way in boosting the likeability of an office space.
Consider having a doctor's cabin
Based on the size of your business, it adds value to have a doctor who can be approached at any hour and be treated for common ailments.
During the course of the week, employees are generally held up with mounting work and tension. They may find it difficult to consult a doctor for simple concerns. They would much appreciate if they get medication in office itself.
Checklist and few more afterthoughts
We can summarize our tips and mark few highlights as below:
Give careful consideration to location, geographic and intra-city.
Don't be bent only on high quality and economical price. You sometimes need to settle for lesser deals.
Give value added facility to your employees. Your employees are your assets and keeping them happy will promote good will.
Engage experienced agents who will ease your search. Promote business relationship with agents who are professional and have helped you earlier for effective search.
There cannot be enough that can be said about security. Promote efficient security for staff, employees, guests and clients.
Also Read: 9 Tricks to Design a Cool Office on the Cheap
CONCLUSION
You are now equipped with simple and proven tips to make your search for an office space easy. You have to be aware that fortune favors the one working hard, so you have to actively drive your search. Build your knowledge on the scale of your business and get a subsequent worthy space.
Your thoughts and suggestions will help us write better! Read a couple of times and send in your feedback. We will actively consider practical improvements and address them at the earliest.