A home landscape is no less than a garden of a castle as it elevates the color, texture, and warmth of the place where you love to enjoy your daily life. From planting annuals and perennials to growing blooming shrubs and deer proofing your yard, or may it be swimming pools and spas, there are some incredible ways to make your house look attractive and beautiful. If you are running out of ideas to design your home landscape, here are some wonderful yard landscaping tips.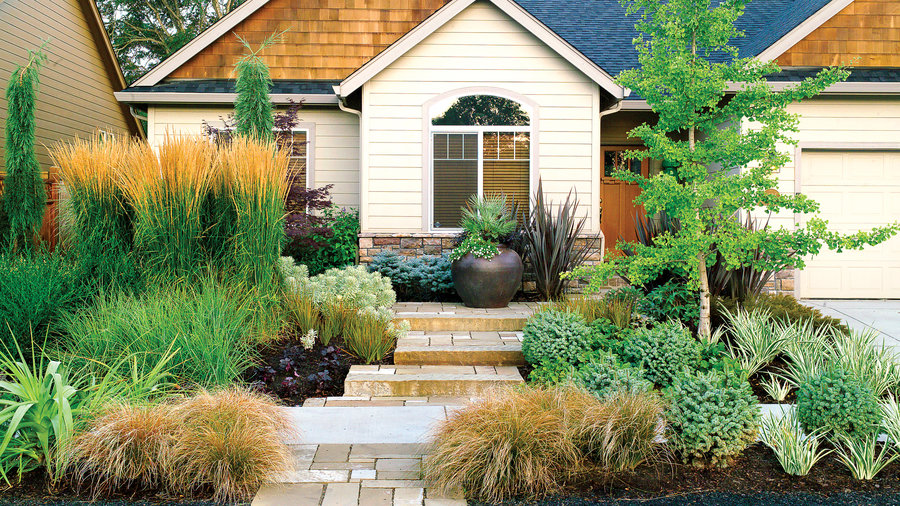 Consider a Towering Fence
For decorating your home landscape and making it useful for planting, you can avail a towering fence. You can leverage the benefits offered by a tall fence that include:
An amazing latticework hanging on the fence can serve as an artistic outdoor element of beauty.
You can get an extra seating spot by employing a low stone bench with river rocks gathered on top and at the base of it.
You can install lights near the base of the fence and manage a great ambiance for your nighttime social and family gatherings.
In addition to these inclusions, you can also opt for the services of home landscape design firms like King Landscape Co and customize the landscape design at affordable rates.
Open Up for Private Space
A pretty, reduced to essentials airy plants and fence provide subtle screening. You can mark the changing of your home landscape from public face to private space by placing two large sized urns along with rhododendrons. Give the latticework a different character by applying wood framing and bright green colored paint. The latticework details and wooden implants will provide a finishing touch to the contrasting fence pieces. If you want to soften the space available between the fence and the gravel pathway, install a fine ground cover of sweet woodruff.
Avail Lattice as a Screen
While the woodwork of your fence highlights a private landscape, the latticework seems to be a great investment in terms of filtering the view and the sunlight. Pick all the necessary requisites for your home landscape especially items that come with low maintenance like patterned pavers, river rock, variegated hostas and black-eyed Susans.
Pair the Plants and Fence Work Properly
You can plant a few shrubs and coleus to soften the tiny stretch of space in between the house and the pathway. You can also think of using Wisteria with more significant privacy elements, for instance, the stucco fence, to give another layer of screening. Speaking of privacy components, you can also consider designing your home landscape with decorative pieces like Pergola.
Highlight Your Driveway
By carefully designing the home landscape and picking the appropriate plants and other materials, you can dress up your driveway instead of hiding it. You can easily transform your driveway into an attractive portion of your home by adding a boxwood hedge and planting annuals, roses, and perennials in front of it.
Conclusion
You can choose from a wide variety of colors, textures, and heights of plants and flowers for giving your home landscape a great look. The above-mentioned ideas are just a few of many outstanding home landscape design tactics. With these tips, you can now effectively decorate the landscape of your house.
Author Bio – Lauren Phillips is a home landscape designer who often collaborates with professional home landscape maintenance firms like King Landscape Co. She informs her readers about the latest trends in home decor through her informative blogs.