Vaping is expected to replace traditional cigarettes because of its inherent benefits. It does not only help ease smoking addiction but also removes the anxiety caused by withdrawal. Nonetheless, there has been a steady increase in adults switching from the traditional cigarette to vapes in the last couple of years.
Getting into the habit requires you to determine the right vape starter kits based on your personality and liking. There is a massive selection of styles, devices, and vape flavours that can be a bit overwhelming to an extent.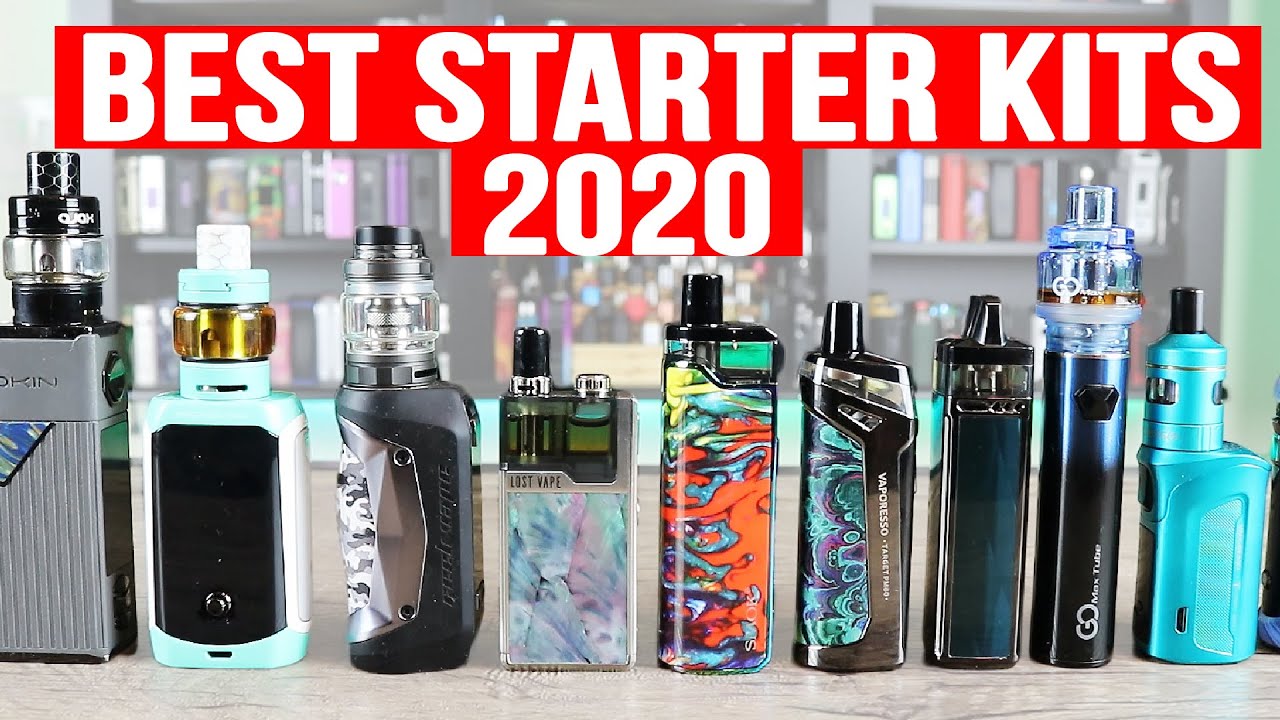 Why Should You Opt for a Vape Starter Kit?
Opting for a starter vape kit is a more natural way to introduce someone to the lifestyle. Though they are 'basic' in all manners, it doesn't mean they are not the best option for a standalone vape set. Most of these vape kits only require replacement of their core pieces and the addition of relevant accessories for customisation.
They are also an inexpensive option if you are just on your way to knowing the habit and developing your style. The content and costs of vape starter kits will depend on the type of model and brand you choose. A typical set would contain the essentials, including the e-cigarette battery, an atomiser, and the USB charging lead.
E-Juices are often bought as a separate accessory. They usually are not bundled in some packages so that you can choose the appropriate flavour and scent. But in all manners of choosing, picking the right vape flavours is the most challenging part.
Choosing the Right eJuice
An essential part of your vaping experience comes from the e-liquid that contains all the flavours you taste. This is similar to the acquired preference and brand you have gotten used to with traditional cigarettes. Nonetheless, choosing the right e-liquid all boils down to personal choice.
There are also some essential factors in choosing the right e-liquid, especially if you are a starter. There are no standard eJuices as the flavour, nicotine strength, and bottle size accounts for your experience.
The only consideration is starting with the appropriate nicotine dose and gradually modifying the eJuice strength as you progress. For example, if you are a heavy smoker consuming about 20 cigarettes in a day, you can start with a freebase 12mg nicotine or an eJuice with a salt nicotine content of 35mg.
This also takes into account the type of vape device you are using. Consider staying with tools with high sub-ohm power to create a more substantial hit effect on your throat. Devices between 3mg or 6mg produce more heat and create the impact you want from your first vaping hit.
Power Your First Vaping Experience with the Right Device
There are different types of vaping devices, each creating a unique experience for starting vapers. These are pod mods, cig-a-like, vape pens, and box mods, among others. The differences of these gadgets come in the form of their sizes and how they create the perfect smoking experience.
Cig-a-like devices closely resemble traditional cigarettes and convenient enough to take anywhere. Box mods, on the other hand, are bulky and large because of their external batteries. They are the better alternative if you are looking for an e-cigarette with better power and controls.
Pod mods are the updated versions of cig-a-like with low wattage and only used with nicotine salt eLiquids. Vape pens are popular choices because of their automatic shutoff features and USB charging capacities.
A quick comparison of vaping gadgets and components, including e-Juices and their accompanying devices, will get you started on your vaping lifestyle.