Visual merchandising is a great way to increase in the visual appeal of your products and services. If you have large store windows, then you are missing a lot of revenue if you have not set up window mannequins. In the world of fashion, visual merchandising is crucial to selling your products. However, you have to be tactical in the way you present your items if you want to leave a great impression on your clients. Mannequins are a great tool to use and placing them by the windows of your store makes them easily visible by shoppers on the street. The following are some of the tips you can use to highlight the clothes that you want your customers to notice and get selling.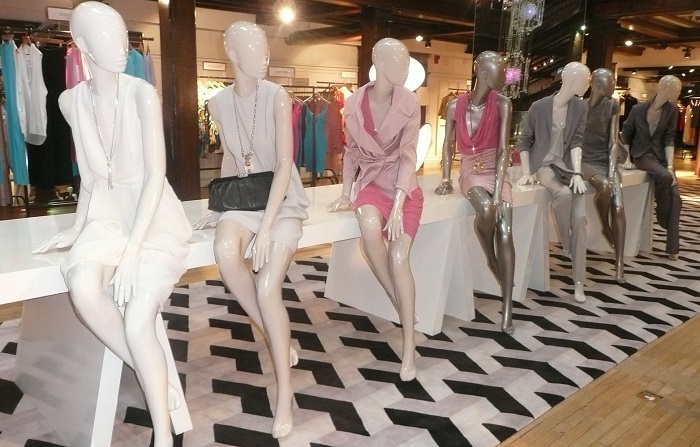 A dynamic window display makes it much easier for shoppers to make the quick decision of whether to enter your store or not. You need to be quite impressive to get them rolling in. There are three important aspects to consider when creating your window display; color, texture and height, which creates a three dimensional, compelling window display.
Keep your customer demographic in mind
You need to dress your mannequins in what your customers desire. Think of your customer demographic and what they are attracted to so you can choose the fashion items that appeal to them. Your mannequins should act as models not just as a display tool. If you deal with children's clothing, for instance, you should consider setting up three fantasy looks that every child would love to have, a play outfit, a story character inspired look or a cool and glamorous outfit.
Your mannequin is your catalogue
People want to know what looks good before they try it on and buy it. You can get customers buying the entire outfit from a mannequin if you dress it the right way. Without those mannequins, some people would be unable to visualize what top would go a long with a particular skirt and end up putting it back on the shelf. Therefore, you can use mannequins to provide inspiration to your customers by combining interesting and wearable outfits for a great head-to-toe look.
Custom Tailor the Clothes
Not all your store clothes will fit the mannequins perfectly and sometimes you need to make adjustments. If you plan to sell the items on the mannequin, you can choose to pin up the back of the outfits rather than sewing them to fit to make them look good on the mannequin. Place some inconspicuous pins in places where the clothes look loose or baggy.
Home décor using the color wheel
Decorating the home comes down to three crucial aspects, namely color, matching and lighting. Choosing the ideal combination of colors is often tricky especially when there are so many great options out there. You can use the color wheel to find the perfect colors by matching your favorite color wheel with items made of colors immediately next to or opposite the initial color.
Choosing the right path for payment
As all these payment are so expensive and hence not possible to deal with huge interest rates. By getting knowledge about debt consolidation may help you to get out of chaos. With the debt consolidation you can get benefits of lower interest rate and can cut down the payment amount.