We all know that the proper cleansing of the face is the guarantee of beautiful skin. Cleaning masks will help with effective cleaning of the skin from dirt. It is crucial for your skin to be in its best shape for a date with a loved one. The face is where, hopefully, looks at, most of the time. It is especially necessary to make a good first impression on your first date. The women here got it right: UKR Brides. Therefore, today we share with you 5 best recipes for the most effective cleansing face masks.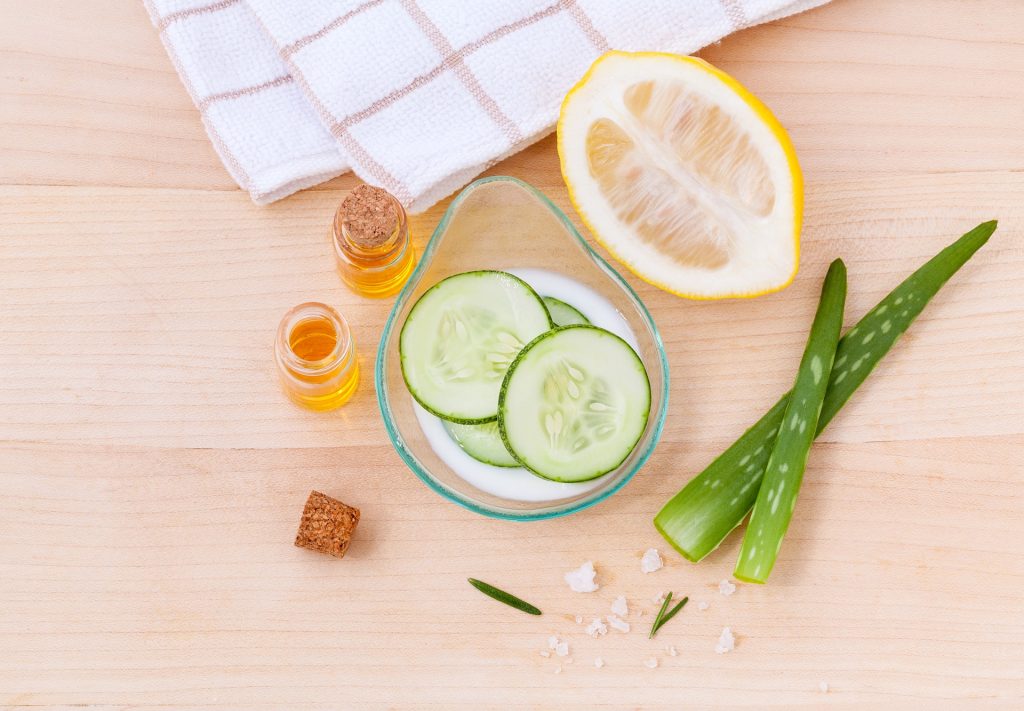 Cleansing face masks must be present in your skin care program. Especially it concerns those with fat skin of their face. Masks do not need to be used often – once or twice a week is enough. Below – 5 recipes for masks that gently cleanse your skin without drying it. Just do not forget to pre-clean and steam the skin before using the mask.
Cleansing mask of clay
Ingredients:
The simplest mask to make. We have already shared recipes for masks from cosmetic clay for each skin type. Cosmetic clay is very unpretentious and very simple to use – just take the necessary amount of clay and mix it with water to a consistency resembling sour cream. Apply it to your face for 10 minutes, then rinse and go to the stage of skin moisturizing.
Mask for the face of coffee and honey
Ingredients:
ground coffee;
honey;
lemon;
sugar.
Thanks to honey, this mask-scrub not only cleans and nourishes the skin, but also has an antiseptic effect, and the lemon acts as a light peel for the face, which helps to effectively renew it. Grind coffee and take 1 tsp. powder. add 0.5 tablespoons of sugar, 2 tsp. honey and 5 drops of lemon juice. Apply mask on face, wait for it to dry completely, and then rinse.
Oat flakes mask
Ingredients:
oat flakes;
milk or sour cream.
Oatmeal is a natural adsorbent that fits any type of skin. If you have dry skin, mix the oat flakes with hot milk to the state of gruel. After the mask has cooled, apply it to your face for 15 minutes, and then rinse. You can also add a banana pulp to the mask – it perfectly nourishes and moisturizes dry skin. If your skin is oily or normal skin, take 1 tbsp. if oat flakes and 1 tbsp. of low-fat sour cream, stir and add 1-2 tsp. freshly squeezed lemon juice. Apply the mixture on your face, and after 15 minutes rinse with cool water.
Mask made of gelatin and activated charcoal
Ingredients:
Food gelatin;
Activated charcoal;
milk or water.
Activated charcoal in a mask helps to get rid of black spots, and gelatin is a natural collagen, which has a rejuvenating effect, nourishes, moisturizes and tones up the skin. Grind 1 tablet of coal and mix it with gelatin. The resulting powder is diluted with cold milk (water) and mix thoroughly. Put the cooked mixture in a microwave for 15 seconds. Wait until the mask has cooled, then put it on your face. Wait for it to dry completely, then carefully remove the mask from the face.
Mask of aspirin and yogurt
Ingredients:
This mask has an anti-inflammatory effect. It is recommended for use in cases of severe inflammation and acne. Aspirin handles them well, and lactic acid in yogurt has a mild exfoliating effect. All you need to do is crush 2 aspirin tablets and mix them with 2 tbsp. of kefir, apply mask to your face for 20-30 minutes, then wash off. Owners of oily skin can make a complex of 10 masks, performing the procedure every other day.
We told you about the most effective cleansing face masks, which can be easily done at home. Stay with us, and we will continue to share new useful information from the world of beauty with you!