The influence of immigrants on the American tech sector is impossible to deny.
From Silicon Valley success stories to tech hubs like San Francisco which represent the most prominent stopping grounds for immigrants in the field, those coming from abroad have plenty of opportunities available with a proper IT or development background.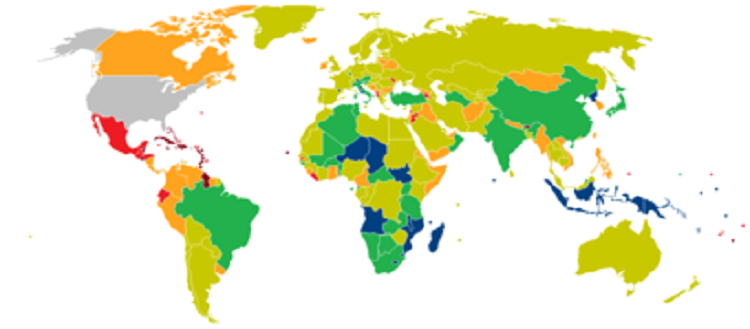 And this also speaks to the fact that immigrants certainly don't have to "settle" when it comes to earning money in the U.S. Considering that $574 billion (USD) was sent abroad in remittances in 2016, there's obviously plenty of cash flowing from immigrant workers. Those in the American tech sector arguably have the most to gain in terms of maximizing their earnings.
But what roles are booming right now in the United States for IT and tech professionals? We've broken down a quick list of six types of jobs that expats should totally look into ASAP.
Technical Support
Especially with the ever-growing SaaS industry, the need for talented tech support professionals is as pressing as ever.
Such positions don't necessarily require the level of technical know-how as some of the other roles on this list, but rather people skills and patience first and foremost. In a day-and-age where customer service is so transparent, support teams are valuable assets to any given tech company.
Web Development
With mobile app usage has been steadily on the rise, conventional wisdom might tell us that web developers are in low demand. In fact, the exact opposite is as a newfound emphasis on UI and UX means with mobile sites means that there's a newfound need for devs with a user-minded skill set.
And web developers in San Francisco making well over six figures, to say that the position is lucrative would be an understatement.
Computer Support Specialist
Beyond customer support, big enterprises likewise need support internally to handle hardware and software concerns of employees. This position is ideal for those who enjoy the occasional opportunity to work with their hands and not simply be confined to a help desk all day.
Network Administrator
Not unlike a computer support specialist, network admins have the unique opportunity to work organization-wide and get down and dirty with hardware. If you're a people person with a knack for problem-solving as opposed to being a pure programmer, this role deserves your attention.
Cybersecurity Specialist
The rise of DDoS attacks last year signals just how important it is for companies to protect themselves from external threats. Given that an attack could result in loss of valuable user information and ultimately tank a company's reputation, the investment for cybersecurity professionals isn't going anywhere any time soon.
Mobile App Developer
Last but not least, so many companies are on the hunt to great 'the next big thing" ala Snapchat or Instagram. As such, the desire for talented mobile developers is almost universal. This rings true for software companies looking to take their solutions to the small screen as well.
Again, there's a massive window of opportunity to tech-savvy immigrants with a background that speaks to any one of these roles. With such jobs often difficult for local companies to fill, these are prime positions for expats in need of serious, stable employment that makes the most of their skill set.