Let's face it, most business owners work hard to launch and sustain their businesses in hopes of it becoming successful. However, as hard as they may work, there are still unsatisfied customers out there who may be bad mouthing your business. This could have a negative impact on both your brand and your business in general. It can impact how other potential customers view you and your brand. It could also be the determining factor as to whether or not they will do business with you in the future or just move on to your competitors. But what if you were aware of what was being said about your business? You'd know if the comments and remarks were hurting or helping your online reputation. Having access to this knowledge will allow you to make critical business decisions and respond according. Basically, you can close the mouths of the naysayers — so to speak — by keeping your online presence shining brightly simply by providing some form of a rebuttal to comments that will blemish your reputation. This process, referred to as social listening, will allow viewers to hear your side of the story, observe how you address conflicts and hopefully enhance customer engagement – all while re-establishing your online image and maintaining a good reputation.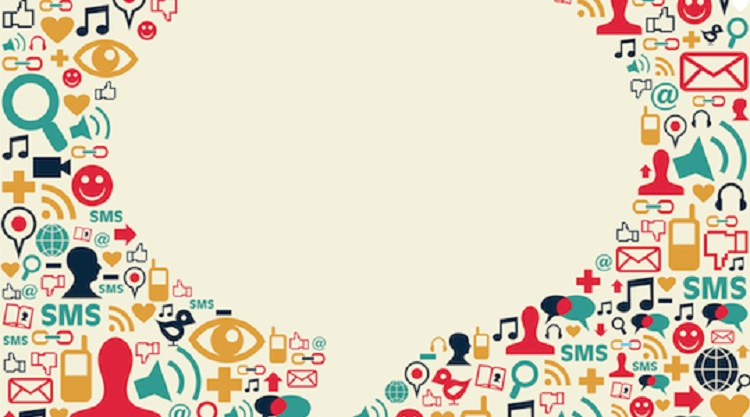 If you would like to find out what's being said about your brand, your business or even about specific company leaders or employees, check out the information below. It has five of the top tools that will allow you to monitor and track your brand's reputation.
Key Social Media Management Tools That Every Business Owner Should Have
Your brand's reputation is very important to you and your company's overall image. Hence, it's critical to develop a system that allows you to become engaged with your audience as much as possible; to reduce any negative chatter from taking place about your business. The essential tools include the following:
Hootsuite
      2.Buzzsumo
Klout
TweetReach
Twazzup
The great thing about these platforms — that has social media monitoring tools embedded in them by the way — is that each of them is free. In addition to that, they allow business owners to add social listening strategies to their overall digital marketing plan. Here's how each of them can work for your business.
Hootsuite
HootSuite is one of the more popular online social media platforms that offer listening features in to monitor what's going on in your marketplace. Not only can you monitor what's being said about your business, but you can also monitor what's being said about your competitors and the top influencers in the marketplace.
Hootsuite allows marketers and business owners to utilize a variety of social media networks at one time, including platforms such as word press, Facebook, Foursquare, LinkedIn, Twitter, Google+, and Instagram. HootSuite is also very popular and well known for its social media management capabilities.
Buzzsumo
Marketers and business owners that utilize the Buzzsumo platform find it to be an excellent tool for researching content. It also has a feature that allows them to analyze and keep an eye on Facebook pages. It provides functions that offer a matrix that is associated with each individual post that is made. When this takes place, it allows marketers to see which content performs better than others.
In addition to that, Buzzsumo has a function that lets marketers and business owners know what day of the week is the best day to add a post as well as how many characters a post should have. It also offers reports and other helpful features to help monitor online chatter within your industry.
Boardreader
Boardreader has somewhat of a different focus than some of the other online platforms in that it also allows message boards and forums to search for various terms that are being used the most in different industries. This approach allows marketers and business owners to determine when people are talking about them and what they are saying.
Here's how it works: after a term has been added, a list of posts will be generated that has taken place within the past two years. It then allows you to see what post, keywords, and conversations have taken place during that time. It also allows marketers and business owners to compare one term to another. This is a great platform for
seeking out conversations that are taken place about your brand.
TweetReach
TweetReach is a great online platform for monitoring tweets and how they impact various social media discussions. It allows you to identify your most important followers — particularly those followers of influence. This is important because they guide you toward the right targeted audience whenever you attempt to share and promote your content online.
It's also a great way to see who's following the latest news and trends within your industry.
Twazzup
Twazzup is an excellent monitoring platform that is very helpful for beginners. It allows them to obtain real-time updates by merely entering the name of the person or the company they want to follow or get information about. More importantly, it allows you to follow the most active influencers in your market. In addition to that, Twazzup also shows which post are retweeted the most and which were not. This activity also includes photos, likes, and links.
As a business owner, it is essential to make the most out of your online presence. You work hard to maintain a good image, so it is essential to maintain it. Basically, it's important to be responsible for the information that represents your company online. It should stimulate recommendations and referrals from satisfied customers. So if and when you discover negative comments about your brand, you may need to consult with ContentRemovalExperts Services to rectify the issue and wipe the slate clean. From that point forward, you can continue to monitor your online presence, increase user engagement and keep negative online chatter to a bare minimum.