Gaming is a great hobby for kids, and a popular one too — millions of people all across the world regularly plug in and play all sorts of different games. And if you've been trying to get your kids into gaming, you already know about the many benefits of this fun and engaging activity. We can help them get more excited about playing than ever, with the help of some fantastic gaming accessories.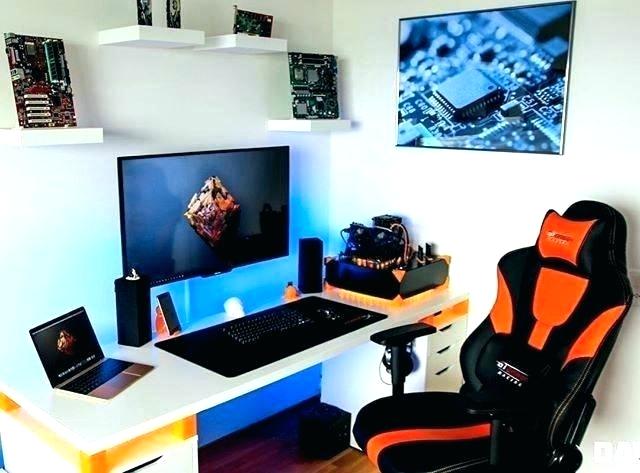 We took a look at some of the top gaming accessories for kids on the market, and narrowed it down to our must-have items. Read on to find out which accessories will help boost your child's gameplay and help them enjoy their favorite hobby like never before.
Gaming Headset
The best gaming accessories are the ones that take your child's gameplay to the next level, and no gadget helps more with that than a gaming headset. They block out outside noise and distractions so your child can focus on the task at hand, and the microphone will let them quickly and effectively communicate with friends or teammates as they play. You can even opt for a version that lets you modify the style, with speaker plates that can be easily removed and changed to match your child's unique personality. They'll love how cool they look, and you'll be impressed by how much the headset helps their focus.
Handheld Cyber Arcade
For the kid who loves to game on the go, a handheld cyber arcade is the perfect solution for long car rides. These compact devices come packed with an assortment of different games to suit every interest, from puzzles to racing to action adventure. Most versions rely on standard batteries, so you never have to worry about waiting for it to charge (and you can keep an extra set in the holder). Your child will delight in playing things like pinball, and everyone will appreciate some much-needed peace and quiet while you're out and about.
Gaming Keyboard
PC players will be bowled over by a cutting-edge gaming keyboard designed specifically  for their needs. These come in a wide variety of different looks and styles, from rugged and edgy to sleek and streamlined, so be sure to let your child have a say in which model they get. They can customize everything, from the colors of the lights to what specific keys can do. It's a great way to help them get excited about gaming, and could even spark an interest in technology and computers that will help them later on in life.
Video Game Development Kit
Does your child get excited about the technical side of video games? Do they have their own ideas for what would make a great game? Then a video game development kit might be right up their alley! These come with everything your kid will need to brainstorm and devise their own playable video game, and they'll have an incredible time seeing their creation come to life. You can select a simpler version for those just starting out, while more advanced kids will love the challenge of creating a complex game that they can show off to their family and friends.
Gaming Console Steering Wheel
They may be too young to drive, but don't let that stop your kid from tearing up the racetrack in their favorite games! For a fun driving experience that will delight children with a serious need for speed, a gaming console steering wheel makes a wonderful gift. It gives them the experience of being behind the wheel, and allows for more intuitive gameplay. Want them to get an even more realistic idea of what it feels like to be in the Grand Prix? Then don't forget to go with the pedal option, which lets them hit the gas and breaks just like they would in a real car — all from the safety of your home.