What can a person do in order for him or her to always stay safe online? Online safety or internet safety is an act whereby a person tries to be safe while using the internet. Careless internet habits can leave you exposed to scams, physical harm, and identity theft.
With many online users accessing the internet via mobile devices, the various risks linked with internet usage are growing and changing quickly. One of the common dangers you are likely to face when utilizing the internet is meeting hackers that are on the lookout for your personal details which they can use to access your bank or credit card information.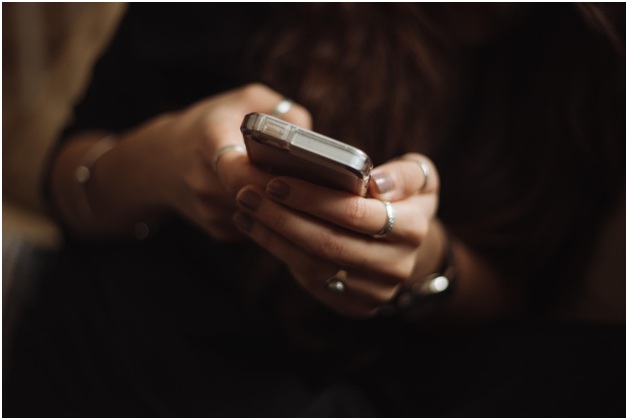 If you do not protect yourself by adhering to the different online safety protection methods, there are various other risks that you can end up being a victim of including cyberbullying, cyber predators, and falling for scams among others. If you are an online enthusiast, there are sites out there, like Cell Phone Deal, who have shared various tips on what you can do in order to help you enhance your internet security when using your phone.
For instance, boosting your network security, creating complex passwords, and being a selective sharer are some of the tricks to adhere to in your attempt to increase your chances of being safe online always and hence protect yourself from the various dangers irresponsible internet users normally face.
Here are some useful tips on how to use reverse phone lookup services in your plan to be safe online always.
Tip#1: Direct Use
Reverse cell phone lookup services that have been approved to be trustworthy and dependable, and hence satisfactory to help you check if the number contacting you is valid and coming from a reliable person. If you ever receive a call from a strange number which is somewhat suspicious, it is vital you check its credibility before responding. This is where the need for using reverse phone number lookup comes handy.
Courtesy of using accordingly reverse number lookup services like Spokeo and others once you receive a suspicious call, once you respond to the call of that stranger, these tools will assist you to know the name and address of that person and be able to locate him or her when the need arises.
Tip#2: Dealing with Phishing Scams
Phishing refers to a fraudulent attempt that is committed by a person who wants to obtain sensitive details like passwords, usernames and credit card information by trying to disguise as a dependable entity using electronic-based mode of communication.
If you want to protect yourself from falling prey to issues related with a phishing scam, in case you receive any suspicious email from a person, you can use the reverse phone lookup service to note if the contact information of that person of concern is a replica or real.
Tip#3: Checking What Personal Data is Shared Online
When using the internet, in case you note that your data is being consumed at a higher rate, it may indicate that someone is trying to tamper with your online security. Spokeo and other reputable reverse phone lookup services can aid you in checking what personal data is shared online.
If you want to learn how to confirm if your personal data is being handled properly, visit Spokeo reverse phone lookup for more details on how the reverse phone lookup service works and how you can benefit by utilizing it when the need arises.
Other Tips and Tricks for Using Phone Lookup Services for Cybersecurity
In case you are a victim of the various dangers of cybercrimes such as bullying or your personal information being shared online without your permission, using phone lookup services can assist you to locate that person who is tampering with your peace of mind. Phone lookup services such as Spokeo can aid in making you find where the person interfering with your online safety is. This can help you get the person and thus handle him or her to the relevant authority.
Phone lookup services can also assist you safely link with a person that you do not know and wish to communicate with online. For instance, if you find a phone number of a person online and you desire to communicate with them, it is important you use the phone lookup service to locate the person so that you can avoid being a victim of any of the multiple cybercrime events.
Bottom Line
As an internet user, trying to be safe online should involve maximizing your security risks and personal safety of private information as well as property related with utilizing the internet, or self-protecting yourself from computer-related crimes in general.
If you wish to protect your personal details online or safety in general when using the internet, always make use of reverse phone lookup services when the need arises so that you can benefit from what these tools offer.