Any change in life is not easy, even if it is for the better. These situations require us to give up some things, to accept new people, new environment, and a new way of life. Moving is one such situation, which can exhaust us physically and mentally, but also bring new thrills in life.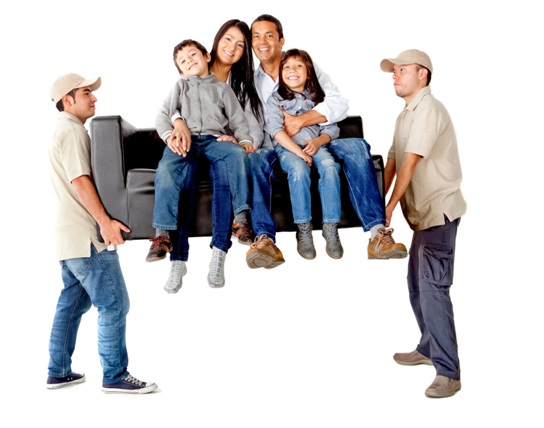 People don't get a chance to move to the other side of the country often. Many see it as an excellent opportunity for a fresh start and a complete change in the way they live so far. So they need to go smoothly and not stress too much during the relocation process.
That's why many choose to hire full-service movers and not have to move their finger at all. Professionals have the routine, and they know how to do the job. And when their stuff is in good hands, people can devote themselves to completing other commitments before settling into a new home. But can something go wrong?
How Can Full-Service Movers Help?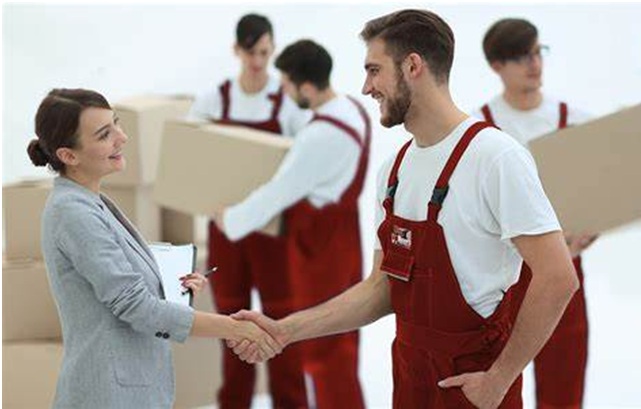 No move is easy, whether you're going just a couple blocks away, or moving across the state. Carrying your household items is the biggest issue, and packing and moving things out is the most annoying part of the job. Most people will pay for professional movers to do this for them (unless they have a very tight budget, so self-packing will bring them some savings).
How to stop wasting money when moving long-distance, check on the following source:
https://www.mymovingreviews.com/move/save-on-a-long-distance-move/.
In addition to packaging, professional movers who offer full assistance with the moving can help you with carrying items, assembling and disassembling larger pieces of furniture, uninstalling electrical appliances, transferring valuable items, and so on. All these services will cost you extra, but the movers will do them fast and with great attention.
For example, when carrying expensive pieces of furniture, professionals will wear protective gloves. This way, they won't damage things of value. Also, full-service movers will clean the rooms after finishing the packing.
Many people think that packing service is worth of gold. It can be of great help when you are in a hurry. For the money you pay, you get things in protective packaging, classified by rooms. Workers made it unpacking easier this way. After unpacking, they can help you with placing the stuff in your new home. That is another extra help as a part of full-service. The client has to do nothing but give instructions and monitor the movers.
Where to Find a Reputable Moving Company?
There is no general answer to this question. Moving agencies are a booming business. New companies are showing on the market and struggling for every client. Some of them have a tradition, some have competitive prices, and some offer superior service at higher costs. If you don't know which one to choose, think about what matters most when moving.
Do you want the job done quickly and efficiently? Or you don't want to spend a little fortune on relocation? The answers to these questions will narrow your choice. Of course, it is always advisable to research a few agencies, whether you find them online or someone recommended them. You won't waste much time, but you can find out a lot of useful information about professional movers.
Things to Pay Attention
In addition to the price, pay attention to things like payment in advance, the freight insurance, and a business license. Reputable companies charge after finishing the work (sometimes they ask for some money upfront, as a deposit in the case of cancellation or postponing, and that's fine).
Professionals will always offer the option to purchase an insurance policy (in the event of damage during transportation). And as for the license number, they won't hide this information. You are free to check them on the website of the relevant institutions. If they ask you to pay the entire bill upfront, or they hide their working certificates, you shouldn't cooperate with such moving agencies.
Costs of Full-Service Movers
The more work the agency does for you, the more it will cost you. If you are willing to pay for the 'luxury' of full-service while moving, it is advisable to compare cost estimates from several companies. Relocation is a big deal, and you won't go cheap (even in case you do all by yourself).
But prices vary from agency to agency, and affect from many factors such as location, moving items, how many workers you need, whether you want any additional services (for example, some moving agencies do not provide packaging material, while others do they charge extra), and so on. Here are some tips about packing material if you have to bring your own.
Think in Advance
Many people will opt for full-service moving due to lack of time to prepare and organize their relocation. Therefore, the period of hiring professional movers can significantly affect your budget. Moving during the summer, holidays, or weekends will cost you more than if you decide to do it during weekdays or in winter. Also, the sooner you book a moving agency, you have a chance for a more significant discount on the final bill.
Transportation of your stuff will probably take several days, or weeks if weather conditions are unfavorable. Keep that in mind, as any delay when you start moving can increase your expenses. If you want to speed the things up, be prepared for extra costs. Faster delivery of your household items can go up for almost 50% of the final price.
In general, hiring professional movers to do everything instead of you is not a bad idea. If your budget is unlimited (lucky you), you should use all benefits moving agencies offer. Even if you have a pre-determined amount of money you'll spend on moving, you should consider full-service. You sure can find an affordable and trustworthy company that will meet your needs. Maybe you won't get all types of services, but every assistance is of great help when moving across the state.