Multi-level marketing (MLM) or network marketing has been on the rise for the last couple of years. The idea is as simple as joining a company, selling their products as a distributor, and encouraging other people to join under your team. You earn from your own sales, as well as from the sales made by your downlines.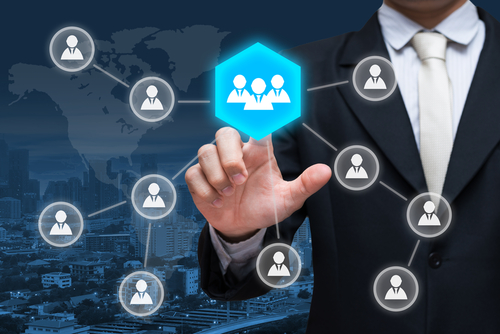 If you're interested to join an MLM company, it's important to check its track record and compensation plans. Some people have been burned by false promises made by unscrupulous network marketing companies, so if you wish to invest your hard-earned money, time, and effort in this business model, then it pays to know how much you can expect to earn.
Here's a rundown of the best MLM companies with high compensation plans:
ARIIX
ARIIX is a networking company that sells a slew of lifestyle brands and is not focused on selling just a line of products. It sells a wide variety of products coming from different manufacturers, including essential oils, skin care, and personal care products, water purifiers, health and nutrition supplements, and many more.
The company is a relative newcomer, having been founded in 2011, but it has generated quite a lot of steam over the years, due largely to its unique compensation plan. ARIIX follows a multiline compensation system named Activ8, deemed to be the first of its kind in the networking industry. With Activ8, members can earn from all depths and widths of their structures to provide infinite earning opportunities.
Additionally, Activ8 offers a 50% match commission on every dollar you earn (or $0.50 for $1) and follows the cost of living algorithm to provide commissions that match the rate of inflation in your area.
Thrive
Banking on strong leadership and high compensation structure, Thrive has made quite a name as one of the best MLM companies in the past few years. The company primarily sells lifestyle products designed for weight loss, ranging from vitamins, supplements, protein powders, and many more. According to the company, they do not just sell premium weight-loss products, but a lifestyle.
As for the compensation plan, Thrivers, as what the company calls its members, can generate a hefty income from their sales. You get to earn as much as 20% of the orders as a brand promoter and up to 8% from each of your downline trees. Thrive also awards cash bonuses to members for their luxury cars and vacation getaways.
LifeVantage
LifeVantage is another MLM company but with a unique value proposition: it offers nutritional supplements that aim to "bio hack" your health. Their primary product is called the Nutrigenomics, a supplement that aims to support the cells' healthy aging.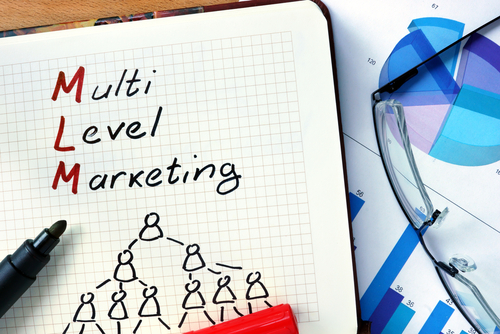 LifeVantage offers eight unique ways to earn: retail sales, smart start bonus, launch bonus, royalty commissions, generational matching, elite bonus pool, achievement bonus, and business centers. Additionally, you can join the network either as a preferred customer, wherein you'll purchase products at a wholesale price. Or, you could become a distributor and earn a commission from your downlines' sales.
Do Terra
Do Terra is another networking company geared at lifestyle products with therapeutic grade essential oils as its main line. Founded in 1998, the company has flourished with its backing from business-minded executives and high-quality products. Over the years, Do Terra continues to survive amidst the rise of other MLM companies and has built itself into a billion-dollar company.
The company offers three different ways to earn. First, you can earn from retail profit which gives you 25% of sales profit from customers. You can also earn weekly from the Fast start bonus when a new member joins the network under you. And lastly, the Power of 3 wherein you earn every month from each level of the three-tier matrix you build. 
Trevo
Trevo is a well-known company that offers wellness beverages to the market. It was founded in 2010 and it has been selling a great-tasting drink that's made of 174 healthy ingredients that aim to restore and revitalize the body.
Like other MLM companies, Trevo gives members different ways to earn, from affiliate ranks, retail commissions, recruitment commissions, residual commissions to various types of bonuses. 
Conclusion
If you're aiming to create passive income, build wealth, and maybe escape your boring 9 to 5 job, joining an MLM company could be an appealing prospect to you. It's essential, though, to check the company's track record and reputation, financial standing, and its legitimacy. You'll need to invest some money first before you can earn some, so it's better to take the safe route and jump in when you're 100% sure and ready.