Are you wondering about how to find a driving test on short notice in the UK? There are many possible reasons as to why you might be looking for one. However, it can get quite difficult finding the right date, especially with the many people who might be on the same boat as you are!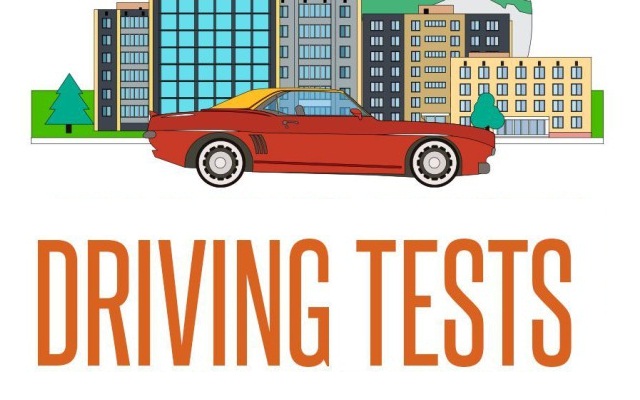 Fortunately, you'll still be able to find a driving test for yourself on a short notice, despite such factors. If you're wondering how I'll show you the steps on how to do so to help you out. There's no need to wait for a long time!
Why Would You Need a Short Notice Driving Test?
Like mentioned, there are a variety of valid reasons as to why you might need to take a short notice driving test:
You're already an experienced driver but had your license revoked due to a violation
You're currently using an international license and require one issued by the state, though you are already confident in driving around
You received your driving test date, which is at least three months away from now
You are already ready for the test and feel like you're being messed around with your driving instructor
Your job requires you to drive around and without the immediate license, you are unable to work or drive for legal conditions
Regardless of why it's possible to take one as long as you follow the proper steps! Just take note that while there isn't a clear method that can ensure a reduced waiting time for the test, you can see that there are options to cut down the time by several weeks. These methods aren't foolproof, but they're legal and can bump up the chances to get your needed license!
How to Find a Driving Test?
It can take weeks until your driver's test, which can be too long for some if they need it for work. To get a short notice driver's test, here are the steps and some helpful tips to follow:
Look for Any Cancelled Spots
Follow the steps on booking your driver's test in the UK. I recommend that you book the most immediate test appointment. Sometimes, this is still a long wait time of up to three months. If ever you need something shorter, then be on a lookout for any canceled spots that may occur during the week. If ever you discover that someone canceled a spot, take it! It can reduce the waiting time by a few weeks. I'll be showing you the specific options to find earlier or canceled test appointments effectively.
Book Your Test Online
What's great is that you don't need to visit the driving center or DSA office to book your appointment anymore. You can simply work on it online. Not only that, but you can also check out the schedule for earlier test dates, as people would postpone or cancel it due to a scheduling mishap.
I suggest that you check the DSA's official website as often as you can, as there can be open slots that come up unexpectedly. And just as they open up, they are taken by other people looking for earlier test dates.
Call the DVSA
If you are unable to access the website for some reason, then get in touch with the DVSA through calling them (which is better than having to take time and effort to visit). You'll be able to acquire information on earlier driving tests through the phone, too!
They have an automatic speech recognition service, which is the same one that's used to create driver's test bookings. You can select from several options and dates. Call them between 6 AM to midnight, and make sure that you have your driver's test booking numbers and theory test certificate to use as a reference if it's required.
Download Apps for Automatic Checking
Yes! There are apps that can help you find the earliest driver's test appointment so you won't have to hassle yourself with checking the website or calling manually. Apps and websites such as Find Me a Driving Test can save you a lot of time and effort in searching for the earliest possible appointment. That way, you can focus on your work rather than to keep refreshing the website or calling up the DSA.
Ask Your Instructor
If you studied and went through training with a driving instructor or company, then they will be able to help you book and search for earlier test dates for you. Through experienced instructors and staff, they'll be able to make the process easier and be the ones to book themselves. However, they may require an extra charge on this one. If you're really on a time crunch, then this is a good option.
Wrapping It Up
There's no need to wait for weeks for your next driving test, especially when you need your license immediately! By following these tips on getting a driving test on short notice, you'll be able to start and get your license to use in no time.
Hopefully, this article on how to find a driving test on short notice in the UK helped you out. So don't wait any longer and start following these steps now!
If you have any questions or want to share your tips and experiences on finding a driving test on short notice, then comment below. Your thoughts are much appreciated!