Here's a big question that probably most of the people who are interested in using medical marijuana asks themselves: Why is it important to get a MMJ card? Why shouldn't you spare yourself from all the bureaucratic red tape and purchase it directly from the streets? And if you already have one, then do you need to think about getting marijuana card renewal done at any point?
As you might imagine, it is not that difficult to purchase marijuana on the streets from a dealer. However, the whys you shouldn't opt for cannabis bought illegally are enough to become a full 700-word article.
And what if you live in a state where recreational cannabis is legalized such as Colorado and California? Well, there's still plenty of reasons why you should opt for a medical marijuana card.
In order to get this all clear and answer any possible doubts you may have about the importance of getting your MMJ card, we came up with a list of why it is important to get yourself a medical marijuana card.
You can talk to a physician about your medical condition and a marijuana treatment
There are a bunch of people who opt for marijuana to treat their medical conditions such as chronic pain, anxiety, depression, etc. If you go right into the streets, you won't have access to a doctor that will assist and guide you during your medical marijuana treatment, which we all can agree that it is the smarter choice if you're wanting to get better. For example, a doctor would be able to point you in the right direction of products that would suit you, such as bubble hash and similar.

There's no risk of purchasing adulterate or bad marijuana
When you buy marijuana from a dealer, there's no way to know what you're really getting. It may be good cannabis, just as it may be the worst cannabis you've ever bought in your life and it can cause serious damages to your health. On the contrary, with the help of a medical marijuana card, you will likely have access to the right kind of products that would actually benefit you. You can check out some of your options on reliable platforms similar to Muddy Boot Botanicals CBD.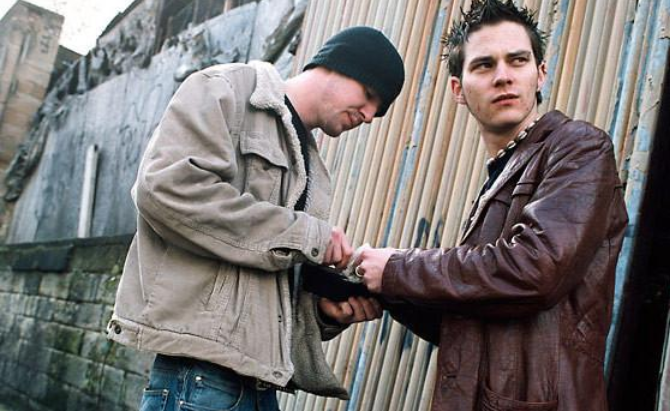 What if you rather purchase recreational than medical cannabis? In most of the U.S. in which marijuana is legalized for both medical and adult use, there are differences between the potency of marijuana for medical use and recreational use.
In California for example, tinctures or lotions are only allowed to have up to 1,000mg of cannabinoids per package in recreational marijuana dispensaries while medical marijuana dispensaries are allowed to sell tinctures or lotions with up to 2,000mg of cannabinoids.
You'll have access to specific strains made for treating certain medical conditions
If you go into a medical marijuana dispensary, you'll find different strains that range from low THC levels to high THC levels and CBD concentrates. Among this wide variety of strains, one of them is very likely to suit your needs and the dispensary staff will always be there to help you find the best strain for you. For example, CBD is great for treating anxiety and epilepsy, while THC is great for easing nausea. Also, it is important to note that there is a less potent form of THC, known as delta-8, which people use for vaping. There are several delta eight vape products available to purchase nowadays so do not be afraid to do some research to combine your options.
You can walk into a medical marijuana dispensary and purchase your medical marijuana without any worries
You may have a friend, or you may be the friend who's always frightened to purchase cannabis from a dealer and frequently asks (if not always) for a braver friend to do it instead. If you had a medical marijuana card, this would never be a problem for you. With it, you'll be able to visit a medical marijuana dispensary and purchase your medical marijuana with the convenience and safety that a MMJ dispensary and card brings to you.
Ok, you may be convinced by now that buying marijuana illegally is not a good idea. However, you live in one of the 9 U.S. states that allow marijuana for adult use. So, why should you get your medical marijuana card there?
Medical marijuana is cheaper, and you also pay fewer taxes
In most of these states where both medical and recreational marijuana is legalized, the medical marijuana dispensaries offer marijuana for a lower cost and they generally charge fewer taxes. Why is that? There's a lot of people who rely on cannabis for their well-being like numerous children with epilepsy who needs CBD to live through the day without suffering from seizures.
Now imagine if these parents had to pay a highly taxed and expensive medicine for their children every day just so that they could get access to a good quality of life? This is what would happen if recreational and medical marijuana prices and taxes were equal.
Patients with 18 years old and children are allowed to access medical marijuana
While recreational marijuana dispensaries only allow patients with 21 or over to have access to cannabis, medical marijuana programs allow patients with 18 or over to purchase cannabis without the need of a caregiver. Children are also allowed to have a medical marijuana card if they are assisted by a caregiver. The laws may vary from state to state.
Aside from all those reasons mentioned before, you also have access to a great variety of dispensaries. We've come up with a resource that helps you find a medical marijuana dispensary near you. Just visit Veriheal Dispensaries, type your location and you'll be good to go.
To get your medical marijuana card click here.