The best supplement providers in the country these days all have a common denominator: they have excellent protein products in their line of supplements  like Bodybuilding supplements Renegade Protein. Protein is derived from plants, meat, and dairy, and the best products fortified with protein have several amino acids in them, delivered to the muscles of the body, and promote growth. Some protein products are packed with natural ingredients, improving the way our bodies utilize protein while benefiting athletic recovery.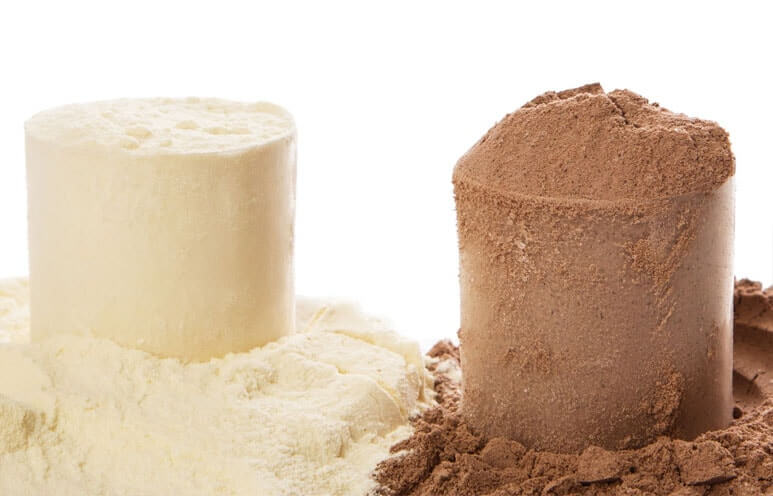 That being said, which protein sources should you use? We'll explain the differences below, just so you have the right knowledge when shopping for a protein supplement next time.
1. Whey Protein
This is perhaps the most popular protein supplement and the most commonly used kind. Whey is a by-product in the process of creating cheese out of milk.
The Good
Whey protein has been found to be effective in developing lean muscles and losing the body's extra fat, and also in supporting healthy metabolism and good cardiovascular health. The body also doesn't have a problem absorbing whey, so it's great for post-workout recovery. Whey protein supplements also come in many flavors these days, the most popular of which are chocolate and vanilla.
The Bad
Whey supplements contain milk and sugar, which some people may be allergic too. These ingredients do make the flavors extra yummy, but be wary of chemicals and artificial sweeteners in some brands.
2. Rice Protein
Yep, there is actually protein in rice and it's not all carbohydrates. In fact, brown rice is becoming popular these days, which happens to be the choice of many as vegetarian protein powder source.
The Good
Aside from protein itself, brown rice protein is also a great source of fiber, vitamin B, and complex carbohydrates. It's also safe for those with insensitivity issues, as it can be digested easily and used up by the body entirely.
The Bad
Because it's a plant-based protein, it somewhat lacks some amino acids, which is the reason why it's not a recommended primary source of dietary protein.
3. Soy Protein
Unlike rice protein, soy has all the right essential amino acids despite being a plant protein source. The protein in soy is isolated or concentrated after the beans have been hulled and dried into flour, which can be made into pancakes, by the way.
The Good
Protein derived from soy helps improve the health of the bones and the body's immune function. Soy has also been found to reduce the risk of certain cancers and prevent cardiovascular disease.
The Bad
There is kind of negative feedback to soy because of the genetically modified variants made so in order to increase crop yields. Soy may also have certain effects on the body's hormone levels. Additionally, soy is incorporated in so many foods because it is an affordable source of protein, which resulted in people questioning in the safety of adding more dietary soy to one's diet.
4. Egg Protein
Egg protein is sourced from, of course, eggs! When you separate the yolks from the whites, you get a complete protein source.
The Good
Apart from being a rich source of protein, egg protein powders are full of vitamins and minerals, which are great additions to a healthy diet.
The Bad
Some people are allergic to eggs, like how others are allergic to milk. This is common in children and young adults. Egg protein supplements are also more expensive than other kinds.
5. Casein Protein
Casein protein supplements are derived from milk, which undergoes an isolation process in order to separate the milk protein from the fats and carbs.
The Good
Its benefits are similar to that of whey protein, but the release process is quite different. Casein takes a long time to break down, which is it is best taken before bed.
The Bad
Being a by-product of milk, casein can also cause allergies. The body is slow to digest casein, so it's not exactly an ideal post-workout supplement. The body needs to be replenished of nutrients after exercise, so whey is most ideal post workout. Additionally, casein is often more expensive than whey.
6. Pea Protein
This is the kind of protein supplement vegans and vegetarians love — pea protein, which is sourced from the yellow split pea.
The Good
Being a plant-based protein, pea protein supplements don't cause allergies. It's appealing to some people because it's a good source of protein that's closest to the whole food source. It also doesn't taste bad, if you're not a fan of peas.
The Bad
Though isolated pea protein contains essential amino acids, it remains lacking in two important amino acids. So it's not really recommended as the main protein source.
7. Weight Gainer
This type of protein supplement is marketed for people who want to bulk up. Weight gainer protein supplements are a combination of whey protein and carbohydrate-rich ingredients, so they have a lot of calories in them than other protein supplements. This is the type of supplement used by athletes who want to bulk up and bodybuilders.
The Good
There's a lot of calories here, and with food combined, you're essentially allowing your body to grow bigger at a faster rate. Weight gainers are also easy on the budget.
The Bad
It's known to a lot of people that weight gainers have a lot of additives in its ingredients, including fillers and artificial sweeteners so they can deliver more than the usual amount of proteins and calories. Also, if you're not careful enough, those calories will become fats if you don't work them out.
Your Choice of Protein Supplement
The amount of protein a person needs depends on one's gender, physical size, and activity level. To determine the type or types that work for you best, it's best to test various quantities and sources. Keep in mind that protein supplements are just that — they are meant to supplement a healthy diet of nutritious whole foods, so do not entirely rely on them as your source of protein. Use them according to what they're intended.