Project management software helps an organization to plan, execute, calculate and manage their processes, knowledge, resources along with providing a bridge between individuals and departments. In today's world, it is considered one of the best practices to achieve goals and plays an important part in determining the contribution of each employee to the growth of a company. An organization is dealing with multiple projects at a single time and to move together to achieve a similar goal, it requires a budget, schedule, talent, quality assurance, documentation, administration, and communication between different teams. Project management software helps keep all the businesses in synchronization.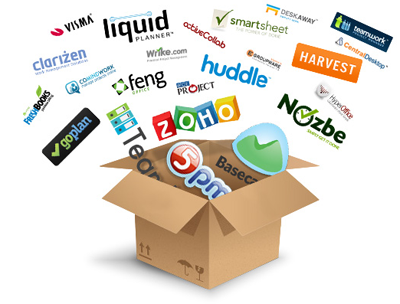 Project management clears visibility of any task or activity, and provide updation in it. It can also be used to measure the time taken for completion. Today, organizations are using Project Management tools and software systems that comprise of task management, dashboards, SOPs, timer, controls and much more. Though there is an infinite number of project management solution available, there is only some that are treasured by every organization. So, if your company is looking for the best project management software, the following is a comprehensive list that tells you about 5 project management software you should consider using.
But before proceeding with this brief article about ERPs, you first need to determine the niche and nature of your company. For example, if your company is an online UK travel agency that offer flights comparison, then you must choose a software that satisfies the need of your business completely.
Asana
If you need to combine the protocols of project management, a collaboration between individuals and departments and file storage to manage projects within or across a team without emailing, Asana is an ideal choice that is also easy to use.
It breaks down tasks into subtasks and further assigns to the concerned employees, which helps to accomplish each goal easily. This also helps to organize your tasks into timelines and roadmaps, get notifications and updates, along with reviewing milestones. You can easily check team's progress and individual hard work.
Jira
Jira is based on Agile Methodology. It is a platform where you can easily track any issue or bug in the task. You can easily create issues, sprints, and stories along with task distribution to the software team. Jira also offers customized priority setting and a centralized communication platform.
EVENTCOLLAB
A cloud-based software system, it helps to share, schedule, and track, assign and collaborate on projects, documentation, and tasks. It also provides a dashboard for a high-level preview of every activity you are involved with. It is best for planning and developing events from start to finish.
Wrike
It offers all the benefits that a project leader needs by providing vigorous solutions, a preview of projects, visibility, security, communication, bridging and much more. You can also view updates, tasks, activities, and progress of any certain project quite easily.
Zoho Projects
Zoho Projects is developed to simplify project management and help teams rationalize their tasks and future works. It offers milestones and multiple task analyzing, time tracking, Gantt charts, file management, documentation and much more. This software can integrate with Zoho CRM and other tools to manage your work in a single system.
About Author:
Author of this content is a great blogger Yousuf A. Raza who loves guest blogging and content marketing. Currently, He is working as a digital marketing expert at Dream World Travel, Ltd. You can catch him at Facebook and Twitter to learn more about him.