Vinyl Stickers help in providing a unique identity to your brand, assisting in giving your brand an individualistic material that can be used for promotional purposes. Vinyl stickers are waterproof, durable, and last long. Permanent vinyl stickers use a powerful adhesive to ensure lifelong durability.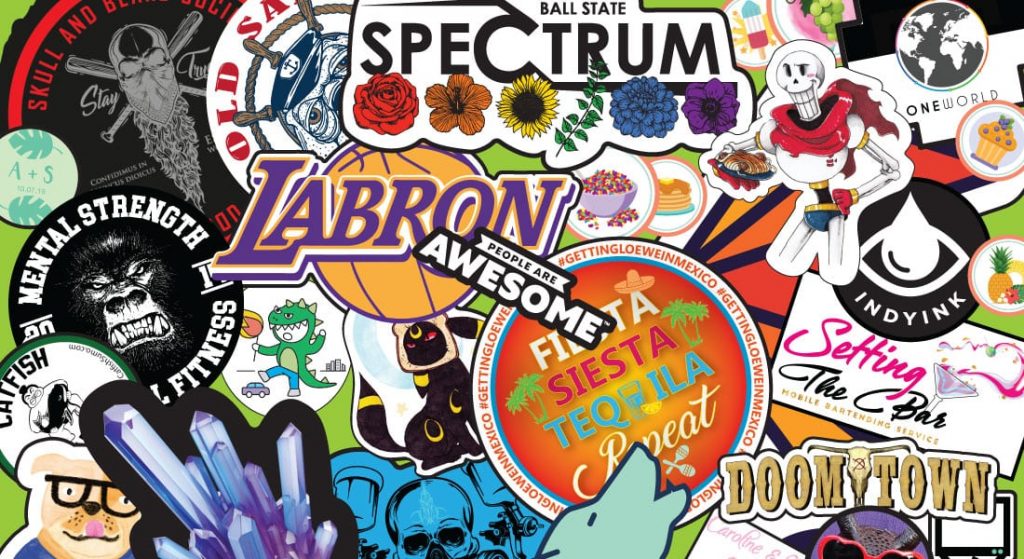 The stickers used on work gears, emergency items, and industrial machinery have to go through rough usage. Hence, the information printed on permanent vinyl stickers is always guaranteed to be visible. Absolute waterproof effect ensures the longevity of the stickers under all circumstances.
Here are some of the benefits and uses of custom vinyl stickers –
Durability                      
Custom vinyl stickers are more durable than paper made stickers. Vinyl stickers are resistant to fading, tearing or losing the adhesive. Being weather-resistant, they can be used outdoors on different public displays as a long-lasting way to advertise your business.
Multi-purpose usage
The various ways that vinyl stickers can be used for range from product identity to warning labels on various industrial gears. Vinyl stickers are an economical and effective alternative when it comes to promoting events like fundraisers given by schools, athletic organizations, religious institutions, or other non-profit organizations. Additionally, they are customizable which means you can customize your stickers with lettering, logos, images and the like to convey any message that you want which will provide further information to the audience about your event or business and work as an incentive for people to attend your event.
Self-promoting
Custom vinyl stickers can be die-cut according to individual lettering instead of using images or logos too. Most of the sticker printing brands provide a wide range of fonts and colors you can choose from, which can attract the attention of your clients. Letter stickers come various sizes making it user-friendly.
Businesses may hand out stickers during their promotional events or even at other events, ensuring that their audience uses them at their own workplace or personal space, thus ensuring further expansion in their customer base.
Safe alternative
As compared to the websites which might be shut down any moment, or the other forms of tangible media where you have to depend on the audience to notice your advertisement or wait for them to read articles, custom vinyl stickers have been proven to demand a person's immediate attention
Surface material friendly
Custom Vinyl stickers can be used on a variety of surfaces like barn wood, glass, plastic, metal, etc. Due to its strong adhesive, it sticks to everything and stays that way for long. Not only can they be used for promoting your business, but you can decorate your office to stand out to your existing clients with the help of custom vinyl stickers too.
Easy to order
Custom vinyl stickers are very easy to order. All you need to do is submit the design, logo, image, or lettering that you want to be printed to the online sticker shop or contact a professional company about the same.
Using Custom Vinyl stickers for your business is a proven method used by various companies to stand out among those who don't employ this method. Being customizable, these stickers are user-friendly and are also inexpensive when ordered in bulk. They catch the attention of the common people no matter how or where they are used. They have been proven to be a very good choice for businesses and individuals for years now and have never failed them, making them more noticeable than ever.