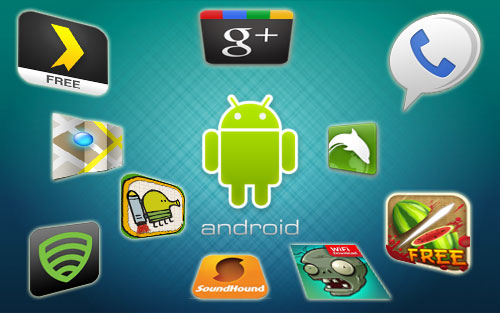 Android is one of the most used mobile operating system and after it was bought by Google, it has grown exponentially. All thanks to its open nature and plethora of apps that it proves to be a very good mobile OS for users.
It is a very developer friendly OS so developers release apps for Android. Google Play store is filled with millions of apps and almost all of them are used by people. All these apps can do stuff differently. you can download it from Blackmart Alpha also.
Now maybe you have an Android device that you just bought and you have no idea what apps to install on it. Don't worry as we are writing this article just to tell you about top 5 Android apps that you must have on your Android device.
BBC Weather App
BBC Weather app is one of the best weather apps and it has been developed by BBC. It has been available on Play Store since 2013 and it is one of the top weather reporting apps on Play Store.
With various different widgets available, you can choose which one to use and then you can go ahead and use it on any of your home screens.
Pushbullet
This is personally my favorite app among the app as I spend most of the time on my PC/Laptop. It syncs the notification across the devices which have Pushbullet installed. Install the app on your laptop or PC and on your phone as well and whatever notification that appear on your phone will also appear on your PC.
Google Now Launcher
Google has finally made its much talked about and famous launcher available for everyone to download and use on any phone. This is one of the most useful and simple launchers available for Android and it is also very light on resources.
Google Play Newsstand
This is one of the most used and most beautiful news consumption app available on Play Store. It has beautifully implemented material design. You have the freedom of reading your favorite newspapers, magazines etc. on this app. Download and check.
Mailbox
This is probably the best email client app for Android out there on Play Store. You can either use your Gmail account or even your iCloud account with mailbox. It has many features such as snoozing senders, swiping away and reminders.
Take a look.