Planning your promotion on Instagram everyone should give thought to the right strategy first. As thoughtless liking of every post you come across on Instagram won't bring you any significant results.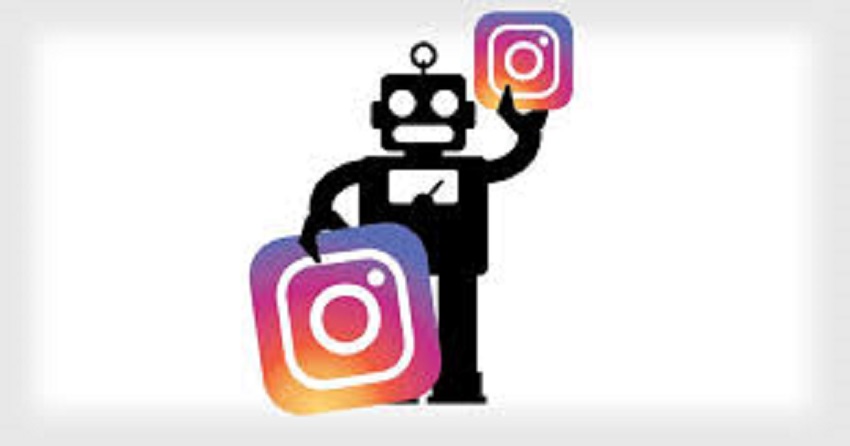 On the Net, you can find millions of tips which promise you to come to fame fast and without any efforts; you can find no fewer articles that claim that it is hard and monotonous work and advice you to arm yourself with patience.
So whom to believe and what strategy to work out?
As for the right policy, you first should define your aims. Probably, you've listened about SMART concept. Thus, if you want to get as many followers as possible for the sake of "numbers" and as fast as possible, use special tools that enable cheating to draw more followers (buying likes and follows). But if you want to get real fans even though it will take more time to reach, do it naturally, so to say in an organic way. But who said that you can't do it naturally using Instagram bot?
Let me explain my point.
What are the Instagram bots I speak about?
Present-day bots are not a plain follows-and-likes dealer that you used to picture to yourself, they are the features which automate the whole advertising processes directed to the increasing the number of supporters, ER and bringing you the desirable fame. Automated liking and following, unfollowing and commenting, even sending Direct Messages – these are a couple of IG bots' functions.
But how can you get more true followers using IG bots?
The bot follows your TA to motivate users to respond to your posts more actively. It can search for you TA through hashtags, your rivals, and the users' geography.
Commenting celebrities and bloggers
The celebs and influencers can boast with the huge numbers of subscribers. Thus, leaving a comment under their post, you can be sure that your comments will be seen by a lot of people. But first, you need to find such a celebrity that will present some interest for your TA. The IG bot can target the auto commenting to the particular celebrity. All you have to do is to write a couple of readable comments. It would be better if they were not obvious advertisement like "Best socks here".
Only your friends and relatives can wait for your next post for two months. Others have no reason for such patience. They follow you as they have a stake in your content to a certain extent and want to see your it regularly. If you can not provide that, you will be fired. Most of the IG bots possess the functionality as automated posting. You can schedule your post with it and successfully forget about it for a while. The bot will post it on fixed by you time.
No one doubts the effectiveness of the tags for one's promotion anymore. If you use right (relevant and original), it will guarantee you the account accessibility. Optimize the search for appropriate hashtags with the hashtag generator. It is one of the features of IG bots: creating a list of tags by certain keywords, photos, and URL in seconds. A piece of advice: do not use hashtags like #followme and #likeforlike and so one, they will bring only off-target audience to your page, that will be completely useless.
Commenting on your followers
If your aim is to get more active followers, start to mix with them at their profiles. Thus, seeing your interest they will be grateful and respond with the same. If you do not want to waste 10 hours per day commenting on their posts, use automation tool for that. It will work according to the same principles that were described in the second point.
Building alive relationships
All relationships are based on communication. The more personal this communication is, the more stronger these relationships are. How to get it with the help of automation? With the help of the function of sending Instagram DM online. Are not Direct Messages the best place to build "personal touch"? Is not the first thing you do when you open your IG check your DMs? You write a couple of patterns of personal messages with, for instance, greetings of new fans or announcements of the forthcoming sale. Just try and will see the results.
Bringing statistics aboard
No promotion strategy can do without tracking statistics and its next analysis. Only by regular tracking the statistics you will be able to see all the pros and cons of your current plan, find some reasons for failure and improve it relatively. Thus, your number of true followers will increase non-stop. Using IG bots will ease the monitoring of stats: the info is gathered and displayed at one service with a user-friendly interface.
Instagram love active users. If your posts are viewed and liked, it will promote them readily. There is no tricks and secrets, only competitors' analysis, statistics study and constant work on your profile improvement.