One of the businesses that is not popularly recognized as a member of the Small and Medium Enterprises (SME) is the auto care business. This is an enterprise that focuses on providing aesthetic and mechanical care for motor vehicles. Stereotypically, people expect gruff employees in greasy overalls. Thanks to technology and exposure, this has changed. The modern auto repair shop is clean, hi-tech and welcoming. They not only repair automobiles, but they also sell car care products such as car scratch remover. How is it possible to run such a shop today and make it successful? Read on to find out.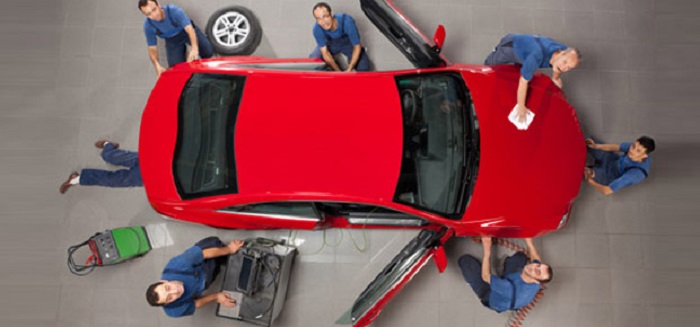 Tips for how to run a car care business and make it thrive
As an entrepreneur and owner of an auto care business, there are a number of activities that you can conduct so as to make it more successful. They include:
Network
Register for membership in a recognized community in your sector
Learn as much as possible about business
Perform networking
One of the activities that every business owner should do is network. You should visit conferences and expos so as to meet like-minded people who also work in your sector. It is very important that people get to know about your small business. Therefore, make efforts to get your name known. Let clients and other businesses learn about your services and the products you have. As long as a few show interest and take your business card, then you have effectively grown your network. You can come up with creative ways to attain and give as many business cards as possible. Some of these ways include coming up with raffles and games that other business owners and potential clients can play and win some gifts in exchange for their business cards.
Join a community of people in your business sector
One of the ways to generate credibility for your business is to join a business community that is already well known and highly respected. The automobile care industry has such communities for example Trust My Garage. These communities have high standards of entry. This helps them to preserve their reputation. You have to prove to them that you are capable of providing very high standards of work. Moreover, you have to indicate that your staff is highly trained and that they use tools and methods that are accepted in the industry. By advertising your membership to such a community, potential clients know that they expect a high level of expertise and service from you. This encourages them to work with you.
Learn as much as you can about how to run your business
Today, you don't need a background in business for you to run a successful one. All that you need is a thirst for knowledge and be willing to learn. Thanks to the Internet, there are free online business training modules that you can take part in and learn. Moreover, there are seminars with free entry that you can attend and learn about how to grow your business.
Conclusion
With the easy access to information resources today, you can grow your auto care business into a big chain of outlets. All that you need to do is to invest in yourself and your business. Over time, these investments will have handsome returns.